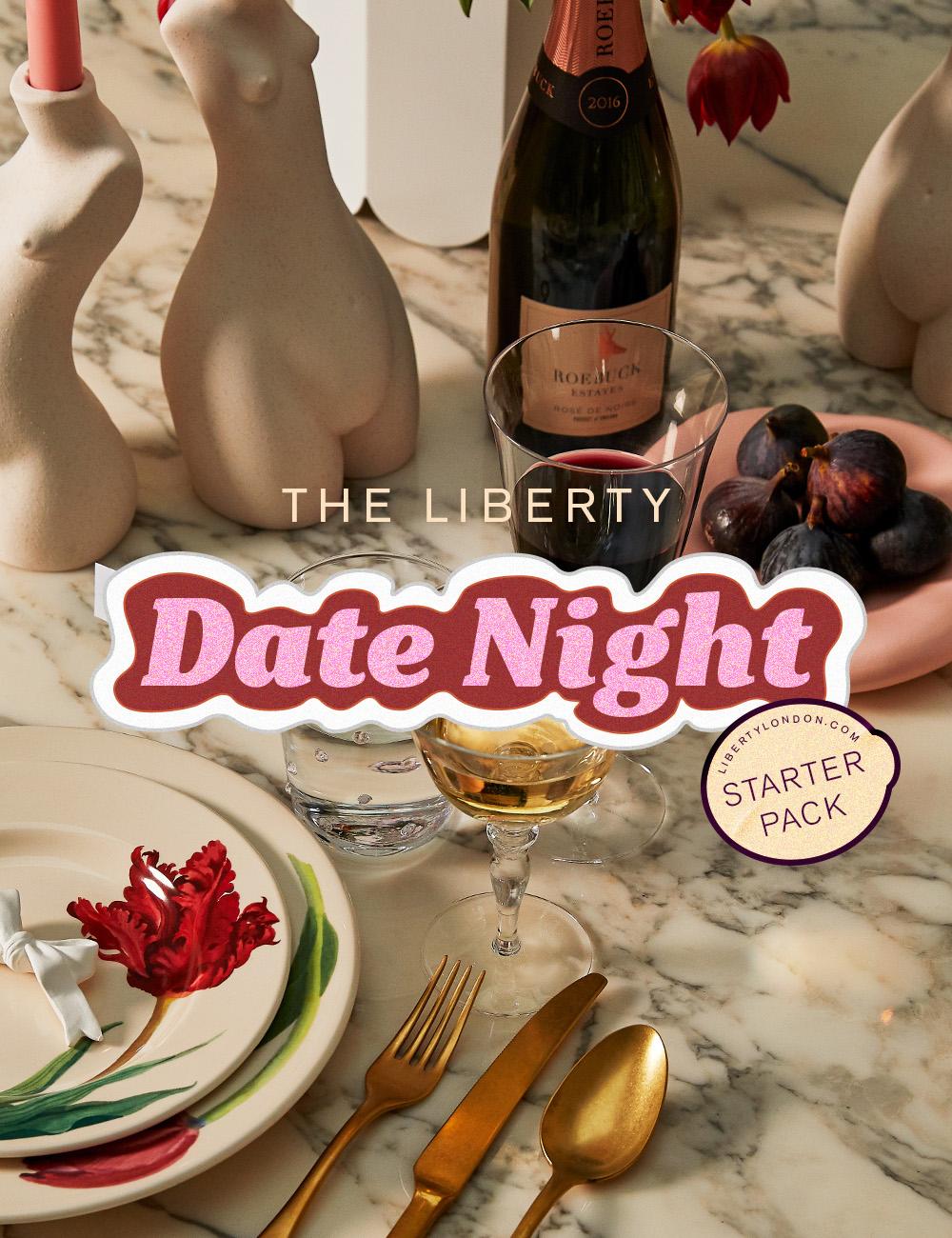 So, you're not sure what to wear on a first date? It's tricky. Whether you're heading out on Valentine's Day or later in the month, you'll be wanting something you feel confident in, that lets them know a little more about you. But you don't want to overdress nor do you want to underdress; you want to match their vibe as closely as possible. So, what to wear? Liberty knows. Sure, the ideal first date outfit is up to you, but we'd suggest that going smart casual is your safest bet. In other words, that old faithful jeans-and-a-nice-top combo. Here's what to wear on a date…
An All-Purpose Jean
Unless you're doing something active or super elevated, a comfy, yet stylish pair of jeans is a wise choice, suitable for most set-ups, whether it's a romantic dinner for two or a trip to the cinema. For an elevated take on the classic jean, opt for Agolde's Criss Cross Upsized jeans featuring an asymmetric waistline and cut from light wash denim.
Shop Now
Discover More All-Purpose Jeans
A Tasteful Top
Onto the next step – the top. If you're sitting across from your date for dinner, then this is the item that'll get the most airtime, so it pays to give it some consideration. We suggest going for something playful but elegant, like this Clementine top from Saloni. With its sweetheart neckline, and off-the-shoulder silhouette, it has a certain level of glamour while still looking pretty effortless. A win-win.
Shop Now
Discover More Tasteful Tops
A Playful Plus One
Accessories will elevate this look to smart casual territory, and this sparkling shoulder bag from Stella McCartney is a key contender. Crafted from faux leather, the Falabella Crystal Shoulder Bag is adorned in pear-shaped crystal drops, and is just the right size for squeezing in your handbag essentials without feeling too hefty.
Shop Now
Discover More Playful Plus Ones
A Sumptuous Spritz
While your natural pheromones will be hard at work, it's also a nice idea to layer on a perfume that reflects your personality, and we have a feeling that Diptyque's Do Son could be right up your street. It's light, but intoxicating with a floral base of spicy tuberose. It's delicious.
Shop Now
Discover More Sumptuous Scents
A Colourful Companion
Much like a bag, jewellery can transform your outfit and will speak volumes about your personal style. If a playful pop of colour is what you tend to lean towards in your jewellery preferences, this limited-edition Anna + Nina x Liberty 14ct gold stud earring should go down a treat. Featuring a kaleidoscopic collection of gemstones, it'll no doubt catch your date's eye with every move of the head.
Shop Now
Discover More Colourful Companions