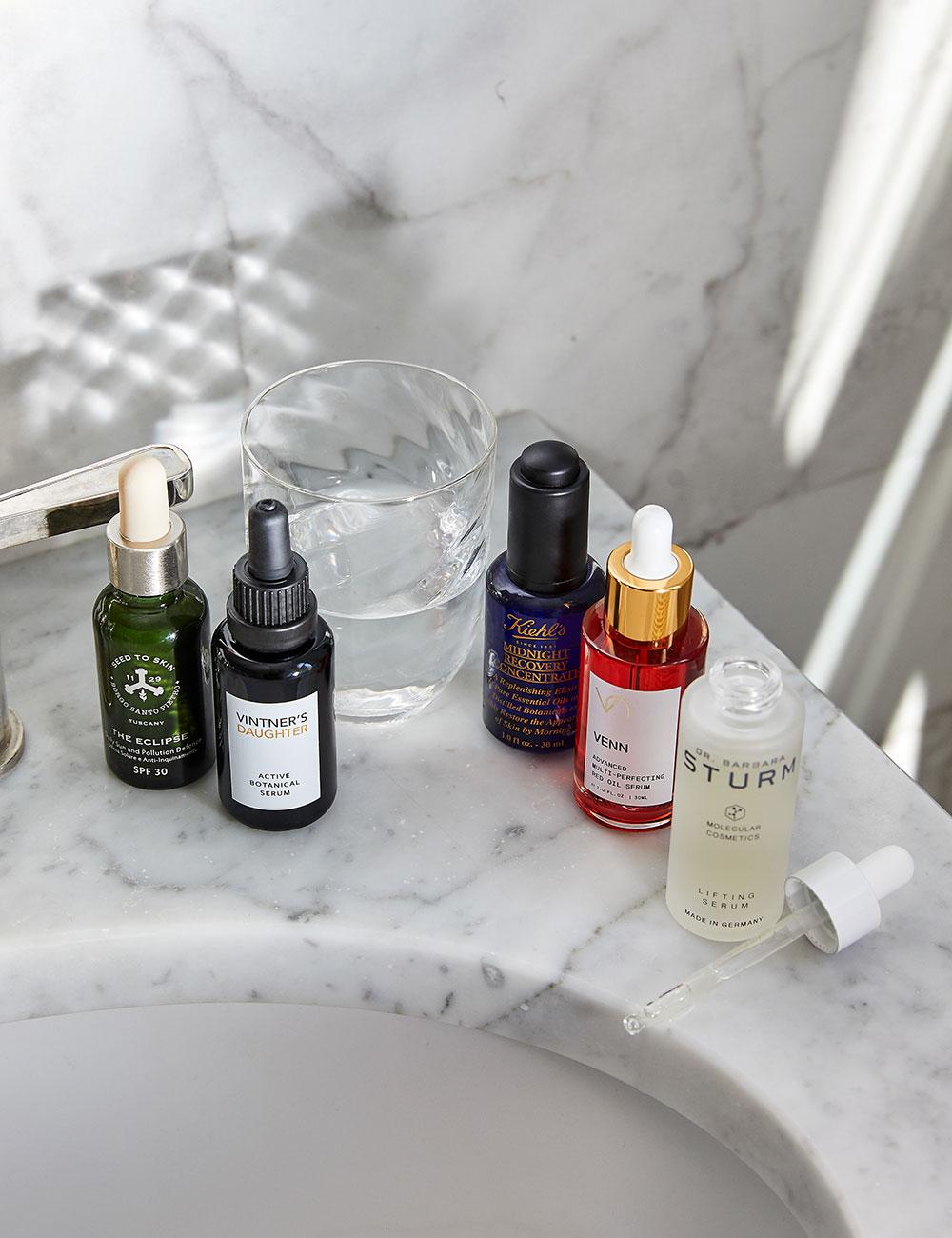 Skin Flooding: the TikTok Hack Dermatologists Actually Approve of
From what it is to how it incorporate it into your skincare routine, here's everything you need to know about the internet's favourite way to beat dry, winter skin
Full disclosure, skin flooding is not a new technique; dermatologists and aestheticians have been doing it for yonks, but the hydrating hack has been adopted by skincare enthusiasts on social media and coined skin flooding. But what actually is the definition of this latest skincare buzzword? The clue is in the name, the idea is that you 'flood' dry skin with layer upon layer of targeted skincare ingredients to fully restore moisture and keep skin optimally hydrated.
What Are the Benefits of Skin Flooding?
In recent years, there's been a huge rise in the number of skincare ingredients that we put on our faces each morning. And while many work wonders to help us achieve our skin goals, our increased interest in the benefits of specific ingredients has also meant that people have become a little over-enthusiastic with things like acids and retinoids, leaving them with dry, tight, itchy and even flaky or inflamed skin. Plus, factors like whether you've turned the central heating on or not, or even hormonal changes can incite dry, uncomfortable skin. So that's where skin flooding, the soothing, hyper hydrating antidote to dry skin, pays dividends.
How Does Skin Flooding Work?
It's actually really simple and isn't that different to the way in which many of us have been layering our skincare for years. The difference is, to truly experience the hydrating benefits of skin flooding you need to be specific about what you layer and how you layer it. The idea is that if you layer water-based skincare products you'll add more moisture to the skin because they penetrate deeper and lead to longer lasting hydration. There's one other key thing to note when it comes to successful skin flooding: instead of allowing each product to soak in, you apply each product when the face is still damp from the last one. Why? Water attracts more moisture so keeping your face damp throughout the process encourages greater moisture retention. Smart.
What Does a Skin Flooding Routine Look Like?
There are four key stages of skin flooding. Cleanse, mist, serum, moisturiser.

First, use something gentle to wash your face; you want to avoid any acids or exfoliating components to keep the skin barrier intact, as a weakened skin barrier can lead to dry, dehydrated skin. Next up, it's time to spritz a facial mist or apply a toner, this step is often skipped in normal skincare routines but it's used here to add an additional layer of moisture.

Then, it's time for serum. Choose a water-based formula that's high in humectants (hydrating ingredients). Hyaluronic acid and niacinamide are popular choices by dermatologists because they help to draw in moisture to the skin.

And finally, you want to lock in all that hydration with a rich moisturiser, preferably something with a consistency a little thicker than you're used to in order to create a protective barrier and lock in all the moisture you've applied. Dewy, hydrated skin here you come.