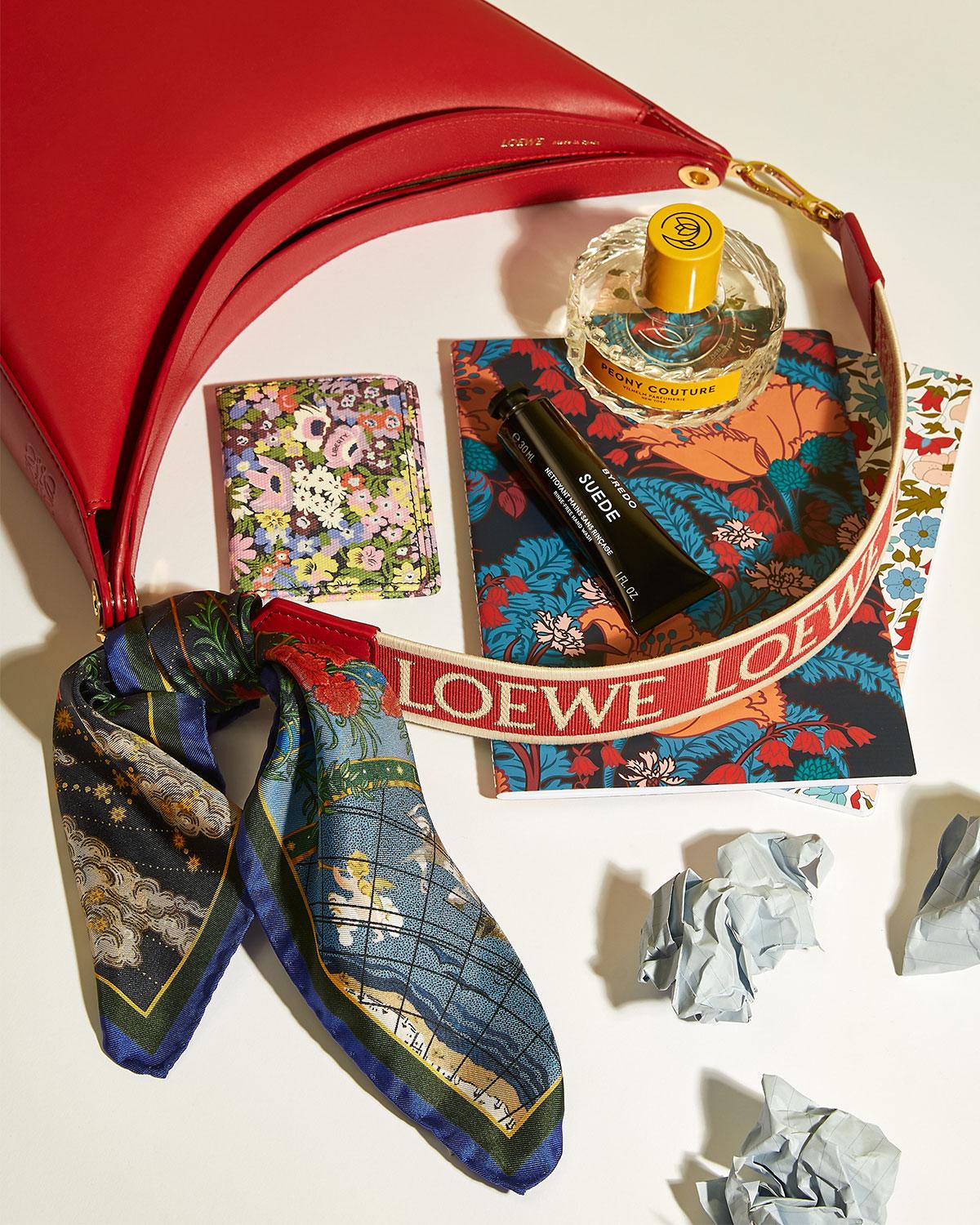 IN THE BAG
A Lesson in Handbag Curation
In honour of our new beauty kit, In the Bag, we sneak a rare peek inside the well-stocked (and much-treasured) bags of team Liberty.
Shop The Kit
By: Shannon Peter
Photography: Jessica Gates
Catch a glimpse inside a woman's bag and you'll learn a lot about the inner workings of her mind. The long-forgotten to-do list, the paper diary she can't bear to digitise, the lip balm tube that's been squeezed into oblivion; every item hints at the type of life she leads.

But no matter the woman, there is a specific set of handbag essentials every bag ought to house; a curated and concise list of beauty must-haves that make life run a little smoother whenever they're kept to hand. And it's exactly those items – the nail file for surprise snags, the hairspray for erratic fly-aways, the lipstick for post-work touch-ups, plus more – that we've gathered in our latest beauty kit In the Bag, a selection of elevated handbag essentials worth over £130, for only £45.

To celebrate the kit's arrival into our prestigious beauty hall, we asked a handful of Liberty staff to let us rummage inside their carefully (or not so carefully) curated bags. Here's what we found.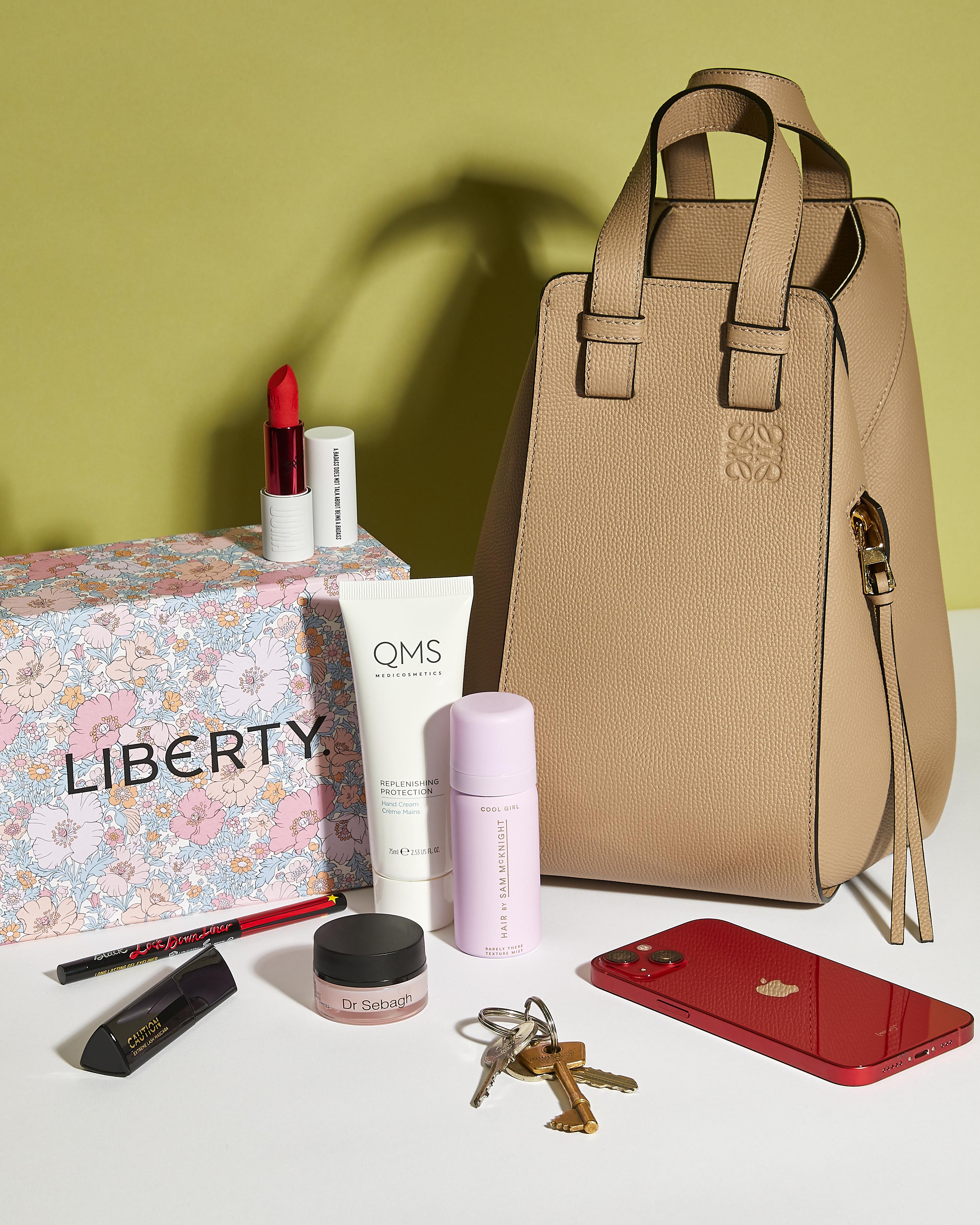 Lucy McPhail
Head of Buying, Beauty and Home
"I love handbags and have always justified the purchase of luxury brands as a great investment as they hold a lot of value for resale (not that I have ever parted ways with any in my collection, but the sentiment is there). Inside, I always carry the basics, including my phone, wallet, Airpods, keys and dog poo bags – this is something a dog owner forgets once and then never again! Then there are the beauty products: I've cleared precious space for our new beauty kit, In The Bag, which contains the handbag essentials every bag needs."
Madeleine Macey
Chief Marketing Officer
"My handbag contains my essentials. When I change handbags (which I do frequently!) I do a full dump from one to the other, or I would have no idea how to keep track of my life admin. I keep a smaller bag in a large tote for dash and run between meetings and to fulfil laptop/gym kit needs. Inside, you'll find my notebook and pen (I live by 'to do' lists old school style), eyewear for sun and screen, hand cream, lip balm and lip stain, a hair tie, my work pass, a face mask and always my Liberty scarf."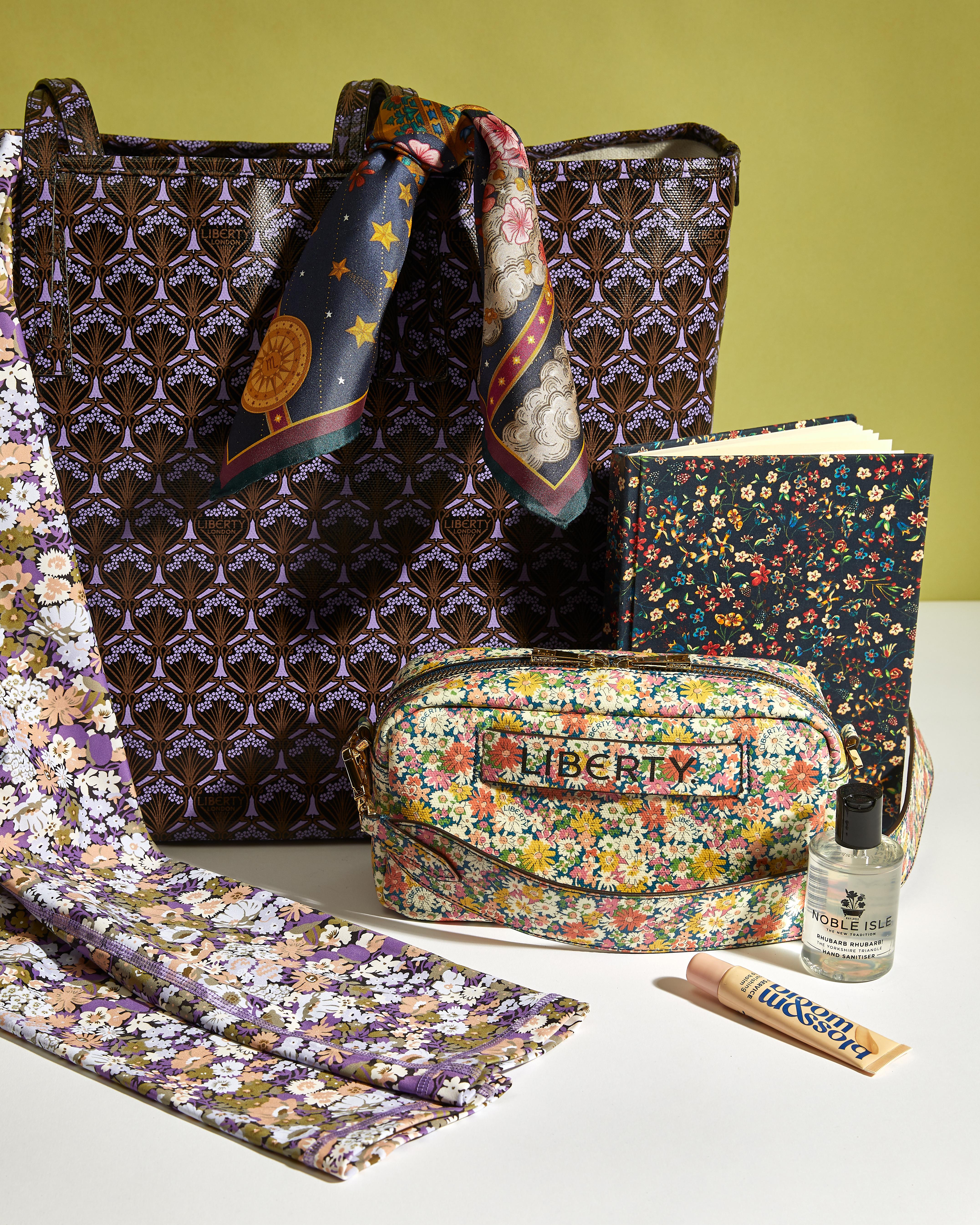 Harpreet Chohan-Basra
Head of Retail Marketing
"As bizarre as it sounds, my Loewe Luna Leather Shoulder Bag is like my second brain. If I've missed something off my to-do list, there will be something in my bag to remind me of what I need to crack on with, often in the form of a crumpled note – I'm still pretty old school. You might find a toddlers' sock in there too (a cute way of reminding me of the endless things that I need to buy for my tiny person) as well as a Liberty print coin purse for loose change, Byredo's hand sanitiser, multiple notebooks and a lip crayon – Rose Inc's are the best."
Sophie Beresiner
Global Head of Content
"My handbag used to be a calm and ordered place. Then I had a child and it quickly became a chaotic black hole, sucking in everything I need to stash quickly in order to free up my hands. As such, I often turn up for work and pull out a dummy when I need my airpods, and if there is a very handy side pocket like this bag has, it will invariably house a disgustingly soggy tissue. I need to reclaim my calm and ordered safe space again, it's time!"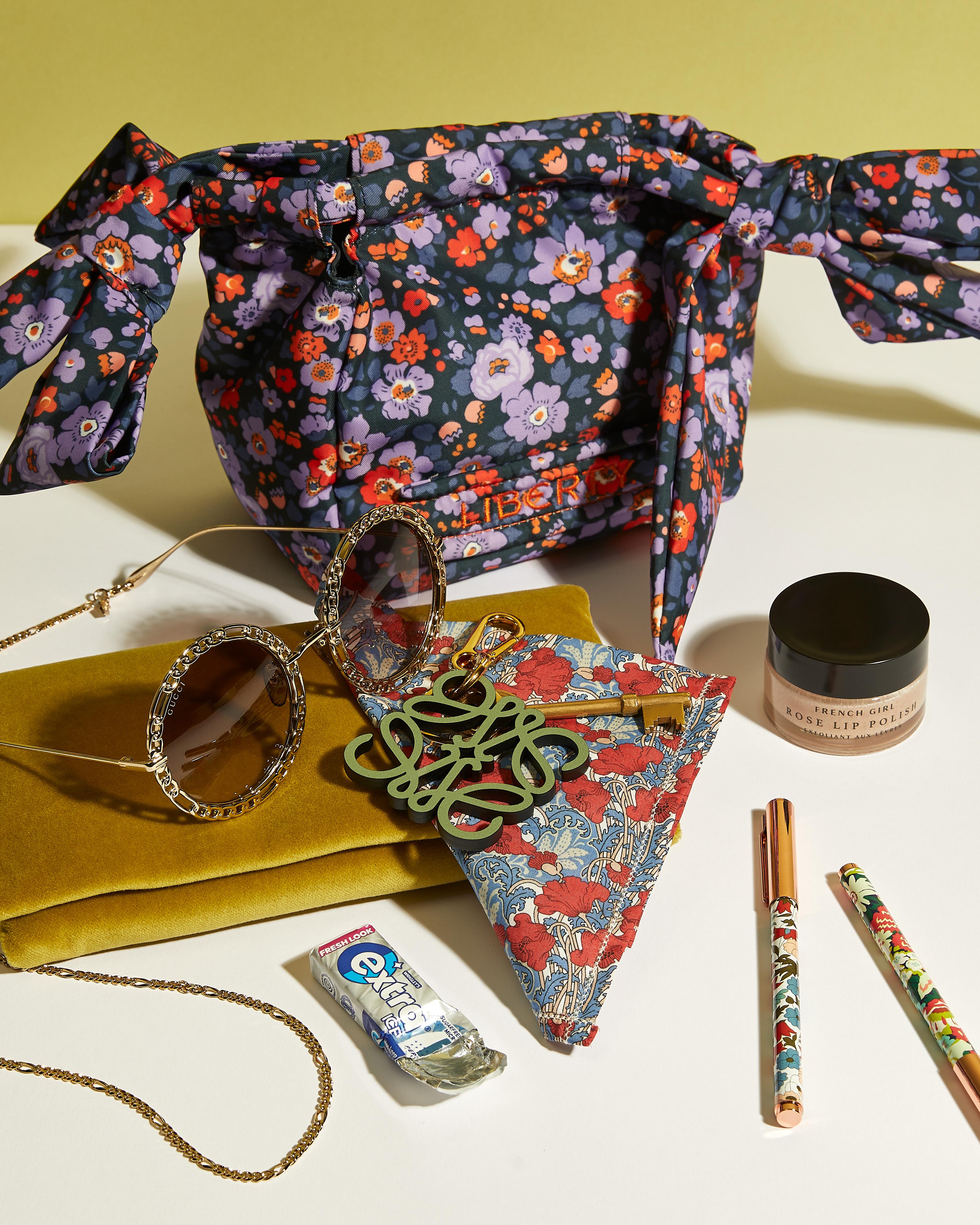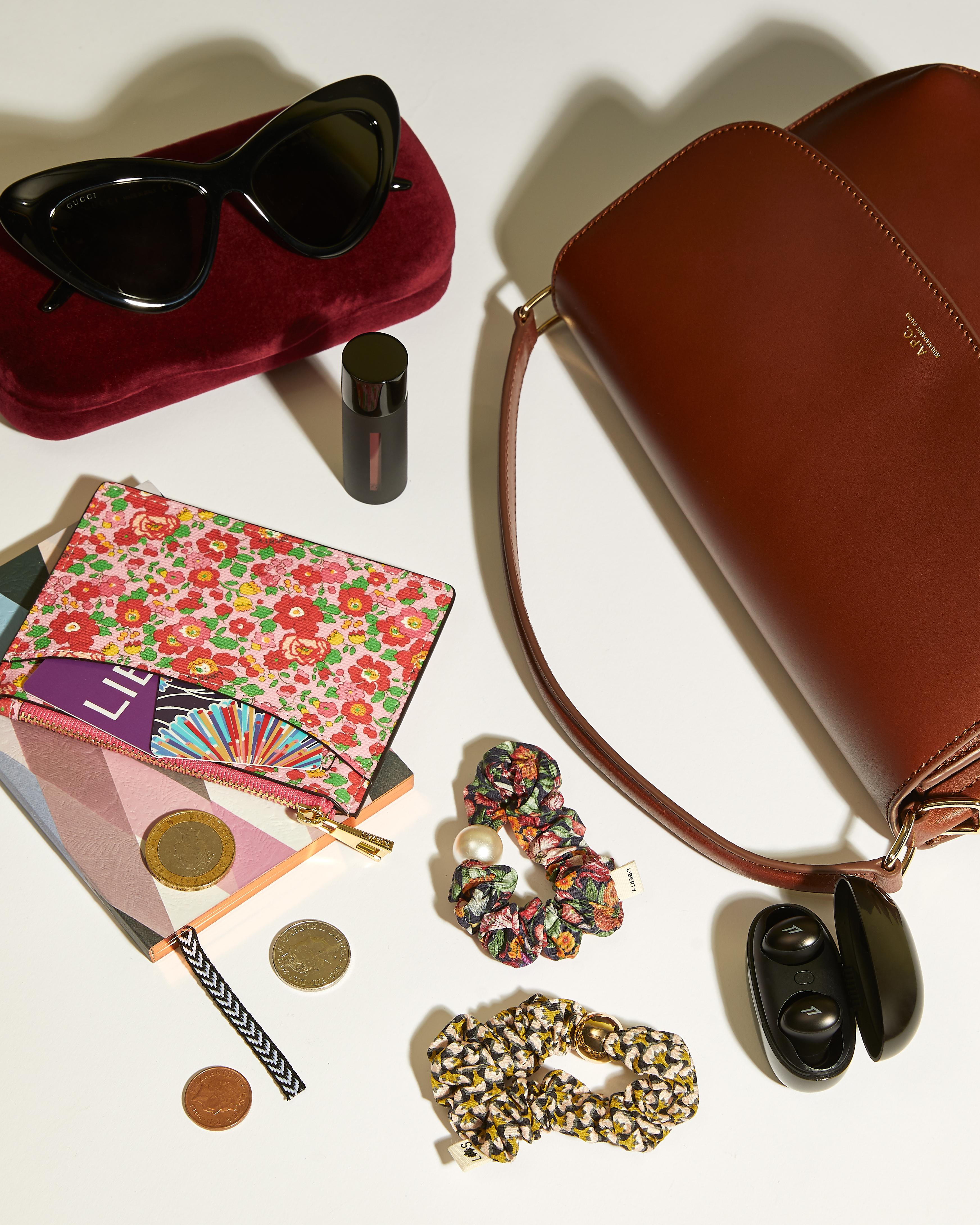 Lyndsay Conway
Head of Audience Development
"I like to think I'm not tied to my handbag but that's not really true. So to feel as hands-free as possible, I always opt for a crossbody bag like the Sarah bag by APC. It's big enough to fit in daily essentials, but doesn't require constant shoulder swapping. Inside, there's always a notebook for work, a card case for my pass and at least two Lele Sadoughi x Liberty scrunchies; I feel like I can be more productive with my hair up. As for makeup, I've managed to whittle it down to this one lip gloss by Westman Atelier."