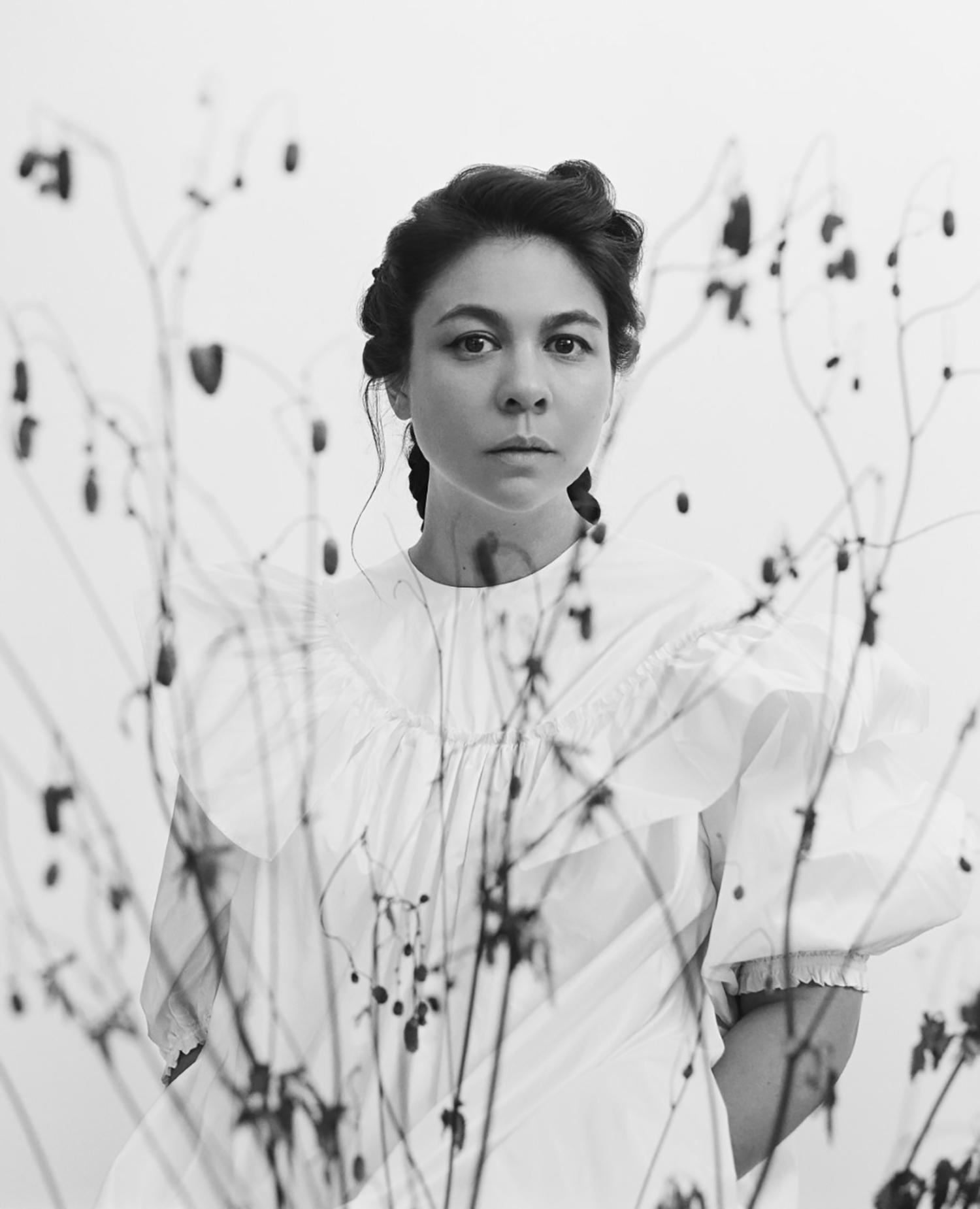 Natural Instinct
Simone Rocha
The celebrated designer on how botanicals fuel her creative and domestic life
Shop Simone Rocha
By: Kate Przybyla
Dublin-born designer Simone Rocha has made her name on storytelling, unearthing the dark wildness of historical touchpoints. Be it an overblown rose print, climbing embroidery or tiny florals threaded in beadwork, the natural world is a constant presence, lending a raw pastoral energy to her detail-rich brand of romanticism. And, this botanical influence creeps into her private moments as much as her designs. Here, we talk to her about exploring nature, and how growing her own is bringing the floral fixation home.
Tell us about your brand beginnings.
I started my label 10 years ago after graduating from the masters program at Central Saint Martins.
What most inspires you creatively?
The contrast and tension of the natural and the manmade.
How did your upbringing shape your connection to nature?
Growing up in Ireland, the landscape is ingrained; being a small island you are always near the sea or the mountains.
What types of plants and flowers are you most drawn too?
Wild roses, peonies, dahlias, and chocolate cosmos.
How did florals become an integral part of your storytelling?
The journey and evolvement of a flower from bud to decay has always been a journey which I've found inspiring for textiles and silhouettes.
Tell us about the role of florals in your AW20 collection.
The wild rose was blown up and translated into silk satin, which was then draped over tulle volumes. Then, I developed it into a technical taffeta for soft sculptural bags.
Tell us about the role of plants and flowers in your home and interior.
For my first store on Mount Street, I developed a bulbous rose cornicing, which is also in my home – as is a heavily planted back garden.
I hear you've got a thriving kitchen garden – what have you been growing?
Radishes, peas, chillies, spring onions, and tomatoes.
The evolvement

of a

flower

from

bud

to

decay

has

always

been

inspiring

for

textiles

and

silhouettes.
Where do you go to immerse yourself in botanical life?
I love to visit Forde Abbey, Charleston – the Bloomsbury home –, Great Dixter, Kew Gardens, and Piet Oudolf's garden at Hauser & Wirth's Somerset gallery.
What role does your neighbourhood play in your creative output?
There is a small square between my home and studio filled with roses. Also, the variety and diversity of the different generations in the neighbourhood is inspiring.
Has slowing down heightened or hindered your creativity?
Heightened, everything is more focused.
What changes do you predict for the fashion industry as we know it?
I hope a more positive consciousness in many ways across the board, including creativity, diversity and the planet.