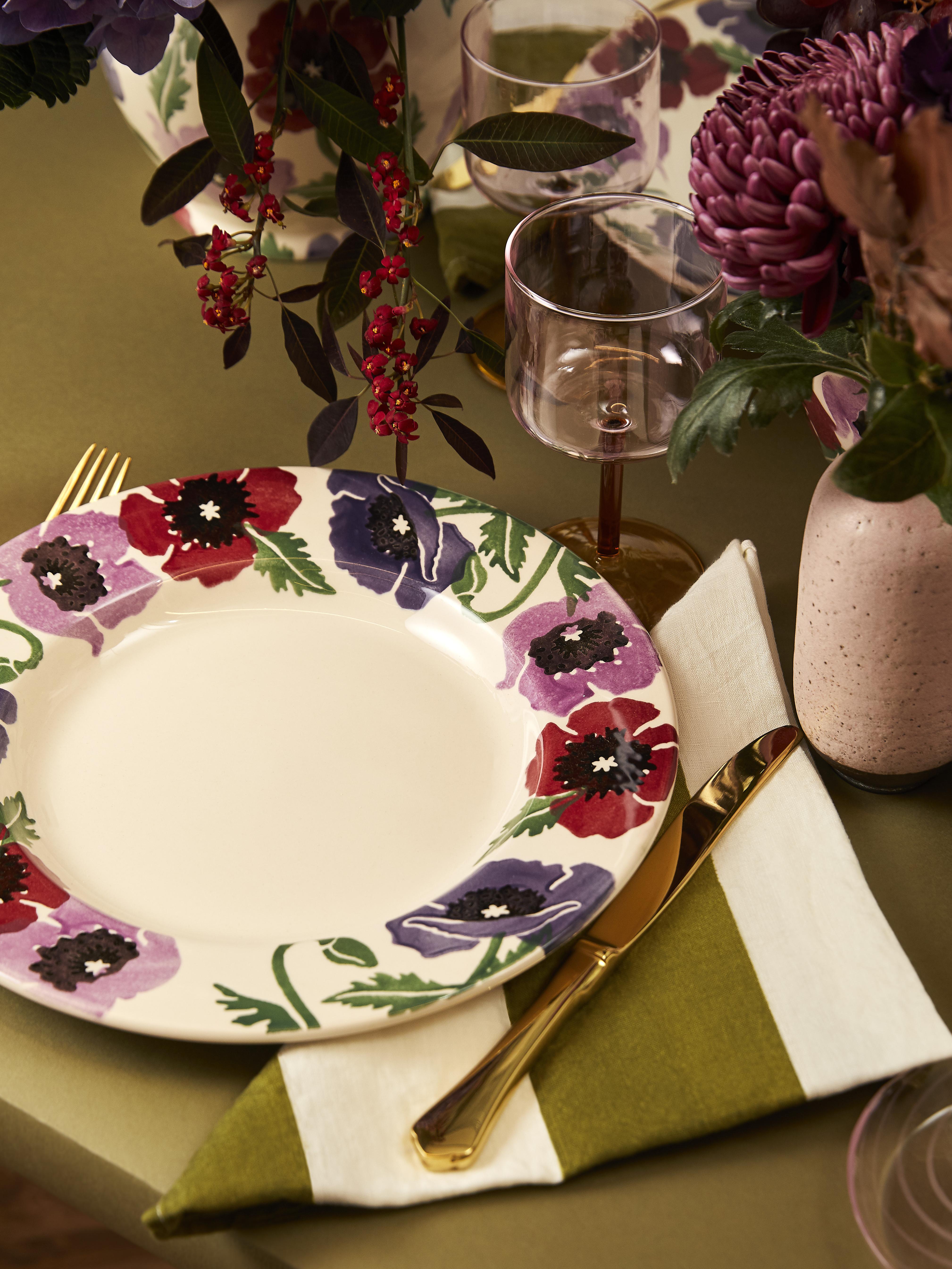 Emma Bridgewater Exclusive
How to Style with Bryony Sheridan
Liberty Buying Manager for Home, Bryony Sheridan, shares her guide to creating a seasonal tablescape using Emma Bridgewater's exclusive Winter Poppies collection
Shop Emma Bridgewater
By: Erin Irwin
New and exclusive to Liberty, Emma Bridgewater's Winter Poppies collection draws inspiration from the rich and velvety jewel tones of Patty's Plum poppies. Hand-painted in a quintessential Liberty-hued palette, the capsule collection is made to bring warmth and vibrancy to any setting. Our Buying Manager for Home, Bryony Sheridan, shares her top tips on how to incorporate this exclusive range of ceramics into your seasonal dining curation.
The collection lends itself

to

an extravagant

and

indulgent dinner, I would flood with candlelight, picking up

on

the richer tones in the florals

and

accentuating the opulence

of

the winter palette.
As

we

move into

the

darker evenings, I find I'm drawn

to

creating Renaissance-esque moody tables; bountiful

and

tumbling fruit from stacks

of

bowls and plates.
The creaminess

of

the base, contrasted with the ruby

and

violet tones are

an

ideal backdrop

for

those wintery dishes, warming the table.