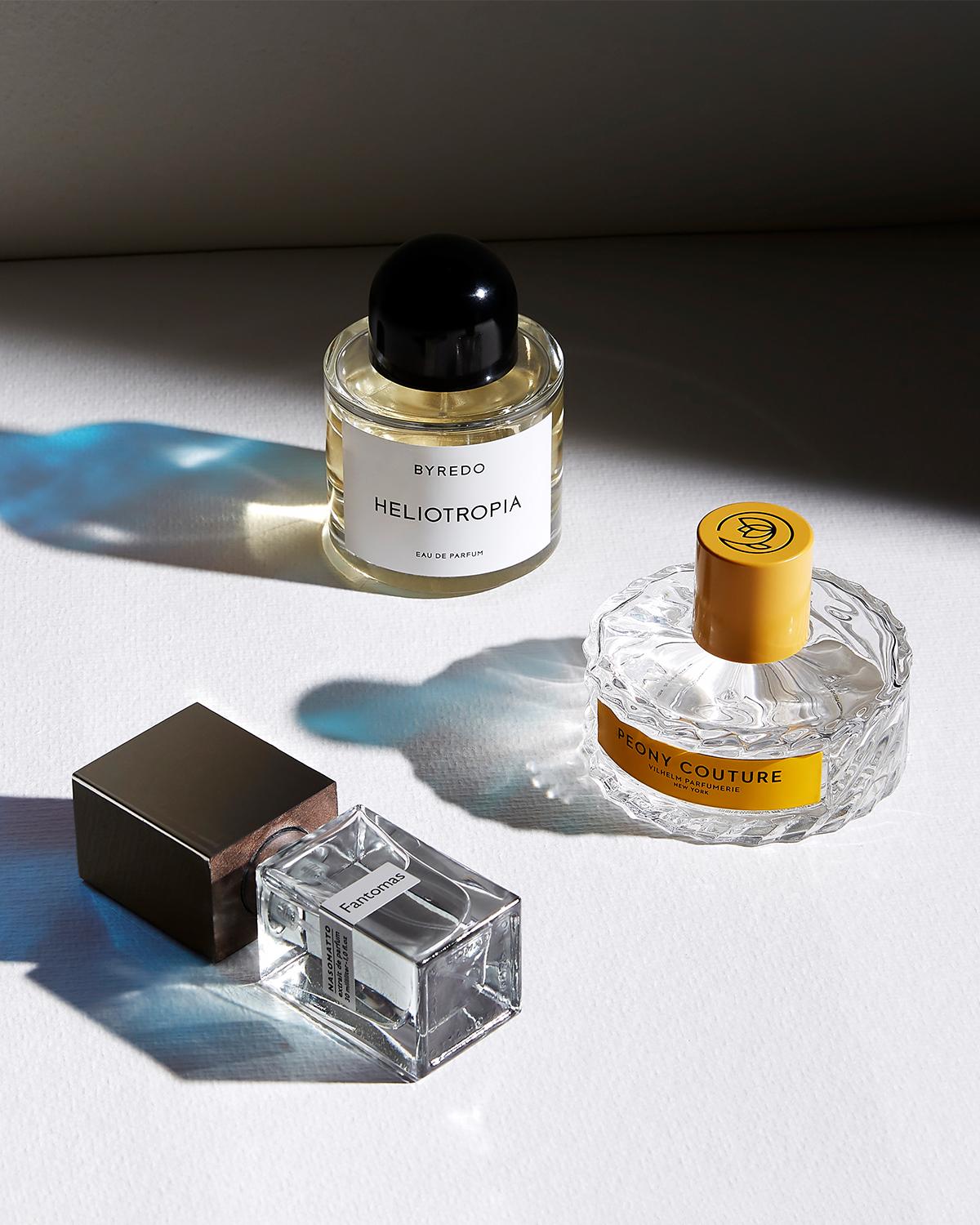 The Top
Scent Exclusives
Root out a lesser-known fragrance you can make your own
Shop Exclusive Beauty
By: Kate Przybyla
As much as how it sits on your skin, individuality plays an important role in finding your fragrance. So, look beyond the norm. To minimise the chances of twinning on your signature scent and find a perfume you can really call your own, seek the exclusive scents you'll only discover at Liberty. Here are our top candidates…
MALIN+GOETZ
Strawberry EDP
The perennial garden strawberry is deconstructed in a bright, ripe reimagined scent. Notes of bergamot and pink pepper bring the sun-warmed fruit to life, with the lingering bite of jasmine and musk left in its wake.
Shop now
Vilhelm Parfumerie
Peony Couture
Jan Ahlgren's ode to the peony celebrates the flamboyant bloom, rising up in our own timber-clad store. Turkish rose gives a powdery decadence, with raw power from black pepper and the subtle mystique of aniseed at its edges.
Shop now
Veronique Gabai
Noire de Mai
At once clean and sensual, Noire de Mai owes its quiet intensity to an opening of dew-splashed black rose, transforming with a nocturnal character shaped by sultry woods, moss, amber and a reviving breathe of fresh air.
Shop now
Maya Njie
Nordic Cedar
The Swedish-born perfumer delves into the spirit of the Scandinavian forest with this animated, spiced scent, laced with fragrant cardamom and the unfurling smokiness of patchouli and cedarwood to transport you deep into the woodland.
Shop now
Byredo
Heliotropia
Ben Gorham's dreamlike ode to our very own store. Heliotropia conjures the serenity of fragrant white flowers in heliotrope, jasmine sambac and wild gardenia, lifted to near-euphoric heights with wafts of incense and resinous agarwood.
Shop now
Nasomatto
Fantomas
Conceptual as ever, Nasomatto's Fantomas sensualises the artfully executed crime. Unravelling on the skin, milky woods and a melon-like fruity character are shrouded in a mysterious fog: an intriguing laboratory-born element that leaves you to decipher the rest.
Shop now