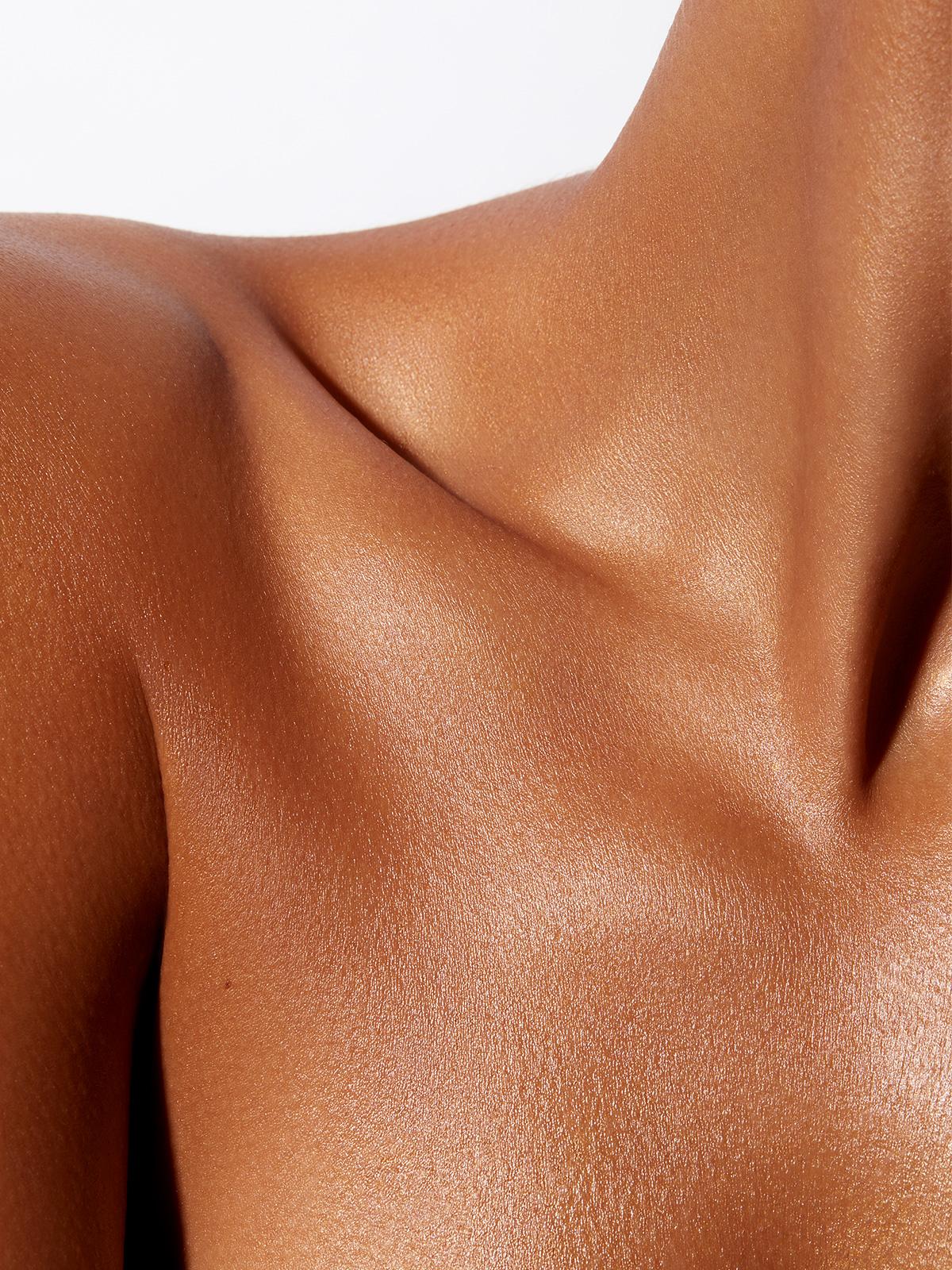 5 Steps to
Body Sculpting
Your guide to fast and lasting beauty solutions for total-body tone
Shop Body Care
By: Kate Przybyla
Your skin needs a workout as much as your limbs to reach peak tone. And, while a sculpted body requires extra attention to your daily habits, a multi-faceted approach is often your best course of action. Whether you want fast results or sustainable solutions, we give you the run-down on tightening, toning and firming for a body that radiates health.
The Tan
DARLING Tan Activator
There's nothing like a natural tan to give the body a more toned appearance – but not at the expense of your skin's health. DARLING Tan Activator maximises sun sessions by prepping, intensifying and prolonging your tan, so you can reach peak glow without putting in too many hours – just don't forget to layer on SPF, too.
Shop now
The Body Brush
Dr Barbara Sturm Body Brush
Yes, it takes commitment, but dry body brushing is one of the most lauded ways to boost circulation and banish stubborn cellulite. By encouraging lymphatic drainage and gently exfoliating, you'll fast be on your way to better sculpting from the shoulders down.
Shop now
The Inner Boost
Aime Omega Glow
To improve loss of elasticity and general skin health, it's important to start your sculpting on the inside. Aime's Omega Glow restores firmness and luminosity to skin with a daily dose of fatty acids, ceramides and superfood oils – taken in liquid form for visible results, fast.
Shop now
The Serum
Sisley Paris Le Sculpteur
A truly well-sculpted body relies on optimum health; try a skin-treating serum to replenish nutrients and hydration beyond your diet and workouts. Created in collaboration with the University of Paris, this one from Sisley Paris adapts to the body's biorhythm for effective contouring, day and night, employing extracts like caffeine, ginger, plankton and vitamin E to stimulate the skin's surface and lock in goodness – leaving limbs ultra-nourished, firmed and glowing.
Shop now
The Oil
French Girl Lumière Bronzée Shimmer Oil
You can count on oils to promise high potency, so it's no surprise French Girl's nature-powered bronzing elixir works wonders. Massage into dry skin to restore softness and tone, whilst simulating a natural sun-kissed glow thanks to tinted pearlescent pigments.
Shop now