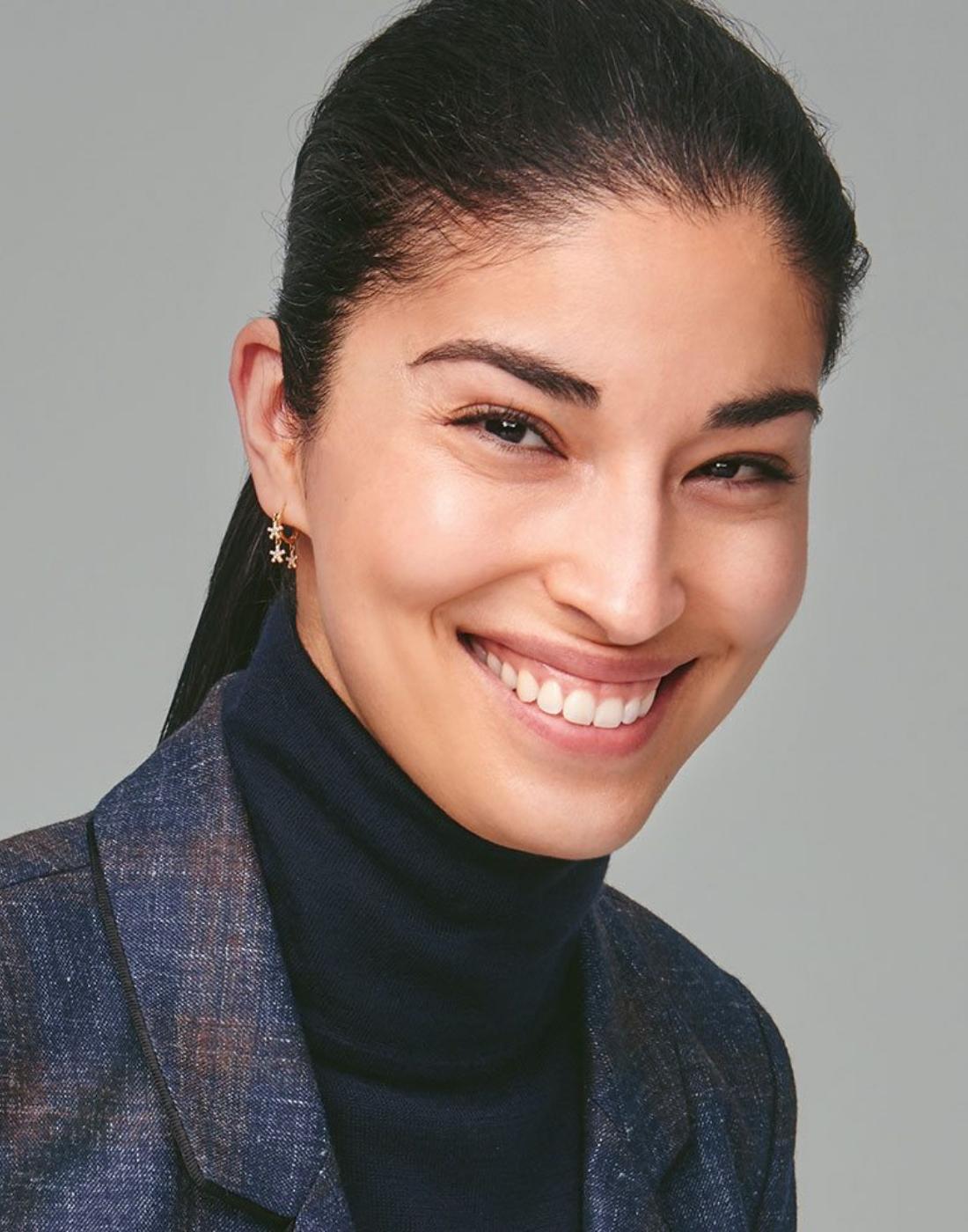 On Rituals
Caroline Issa
TANK magazine CEO and fashion director Caroline Issa shares the mindful practices that balance her working day
Shop Vilhelm Parfumerie
By: Jessica Stanley
Though we all work to different schedules, our daily habits are key to keeping us centred. Whether it's a soulful breakfast, or a wind-down skin care routine - even the smallest moments of calm can aid wellbeing. TANK magazine CEO, fashion director and sought-after consultant Caroline Issa knows this well, and here she shares the everyday customs that balance her hectic lifestyle.
A strong cuppa tea gets me up in the morning ; no sugar, with milk. Once I've had that, I'm ready for anything. Vilhelm's Room Service is the scent that prepares me for the day. It remains my good luck fragrance, and its clean, crisp smell is what I associate with fresh starts and amazing memories.
Given my makeup skills are so limited, I'm a big skin care freak, so having great skin is really important and I invest in cleansers, toners and moisturisers to help keep the derma fresh. I'll spend most of my morning skin care ritual cleansing, toning, adding serums and moisturising. I make sure my skin is soaking in all that goodness so that even if I don't put on any makeup, at least my skin feels amazing.
It's only recently I realised that I needed to give myself a few more self-care breaks - that includes doing pilates either at lunch or after work and not sitting in front of my laptop all day. Also, I feel like dressing up and using fashion to express my mood - whether it's a power suit, or a floral dress - helps me feel like I can conquer anything.
I keep a travel sized Vilhelm Room Service in my bag and will spritz and top up throughout the day - the positive association I have with certain smells re-energises me and it's an easy tool to help create good energy.
Perfumes and their scents each give us such different visceral responses, don't they? I have summer fragrances, winter fragrances and fragrances I prefer at night vs. the morning too. I wear Peony Couture from Vilhelm in the summer and the first time I spritz it on, I feel like there is lightness in the air and the greens will start flourishing. I'll go for something muskier for night-time as it feels a bit more sensual and mysterious - everything I'm not!
I recently went back to my childhood hometown of Montreal and crossed the path of someone who was wearing a fragrance I remember wearing back in high school and, in one whiff, it brought so many memories back to me. That's what I love about fragrances, they are so intrinsically tied to memories that just one spritz can take you right back. I remember the first perfume my mum gave me, the cologne my first boyfriend wore, and now I associate Room Service with so many of my treasured moments as I wore it then.
The only makeup look I can do is a cat-eye, and I find it's my go to for a dramatic day-to-night transformation, and I love the BBB fine liquid eyeliner that gives me a really precise line and easy to handle wand. Also, lipstick. Lipstick is an easy one to completely change a look!