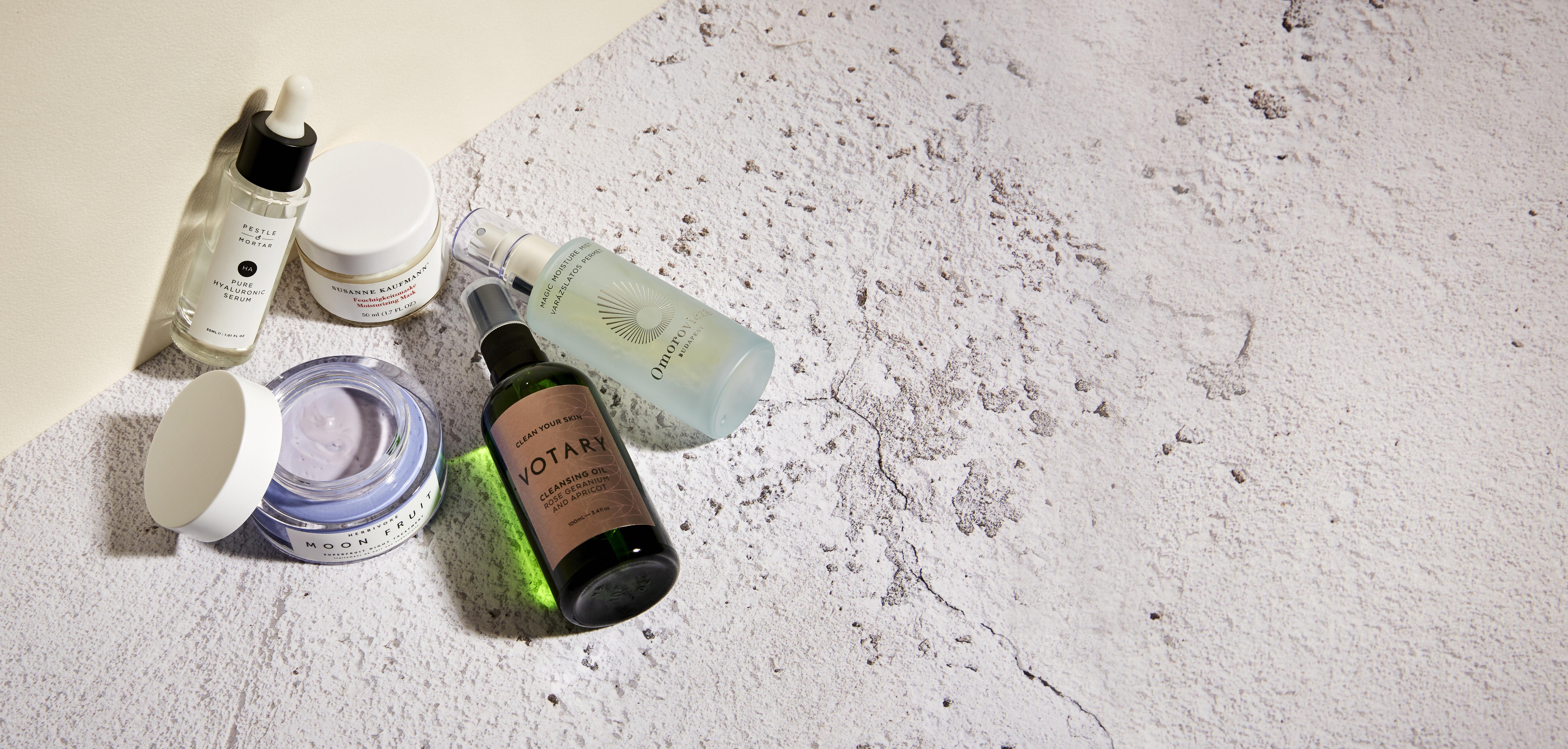 Top 5
Dry Skin Saviours
Problem-solving skin care to turn dry skin into pillowy perfection
Shop the Edit
By: Kate Przybyla
Dealing with dry skin can feel like a never-ending cycle. But, whether it's dryness alone that's stirring things up, or the excess shine that accompanies some solutions, there's no need to put up with it. Here, we share our top products for putting dry skin to bed – without compromising the rest of your beauty regime.
Susanne Kaufmann
Moisturising Mask
Treat truly thirsty skin to an SOS treatment mask. In just 10 minutes, Susanne Kaufmann's express solution uses beeswax and fatty acid-rich hazelnut oil to replenish nutrients and inject a deep shot of moisture – that lasts. The result is supple, dewy, more radiant skin, with fine lines plumped.
Shop Now
Votary
Cleansing Oil
It may seem counterintuitive to the unconverted, but oil-based cleansing is a great way to take away the day – without stripping your skin. This 100% natural blend of rose geranium and apricot oils gently dissolves impurities and rebalances skin, leaving your complexion soft, nourished and grime-free.
Shop Now
Pestle and Mortar
Pure Hyaluronic Serum
A moisture-locking molecule that occurs naturally in the body, hyaluronic acid is a miracle for dry skin. Pestle and Mortar's is one of the best we've found. It requenches and forms a barrier against moisture loss, working to banish tightness and restore elasticity for super-smooth, pillowy skin.
Shop Now
Omorovicza
Magic Moisture Mist
Need a boost on the go? A quick spritz of Omorovicza's liquid moisturiser douses skin with hydration, without letting makeup slip. Antioxidants, mineral-rich water and essential oils nourish and revitalise for a lasting glow and noticeably healthier appearance in seconds.
Shop Now
Aesop
Sublime Replenishing Night Masque
Repair dulled, dry skin while you sleep with Aesop's power-shot of restorative vitamins, delivered in a rich formula. Sodium ascorbyl phosphate, frankincense, saccharide isomerate and vitamins B, C, E and F hydrate and boost nourishment, offering SOS replenishment for healthy skin by morning.
Shop Now