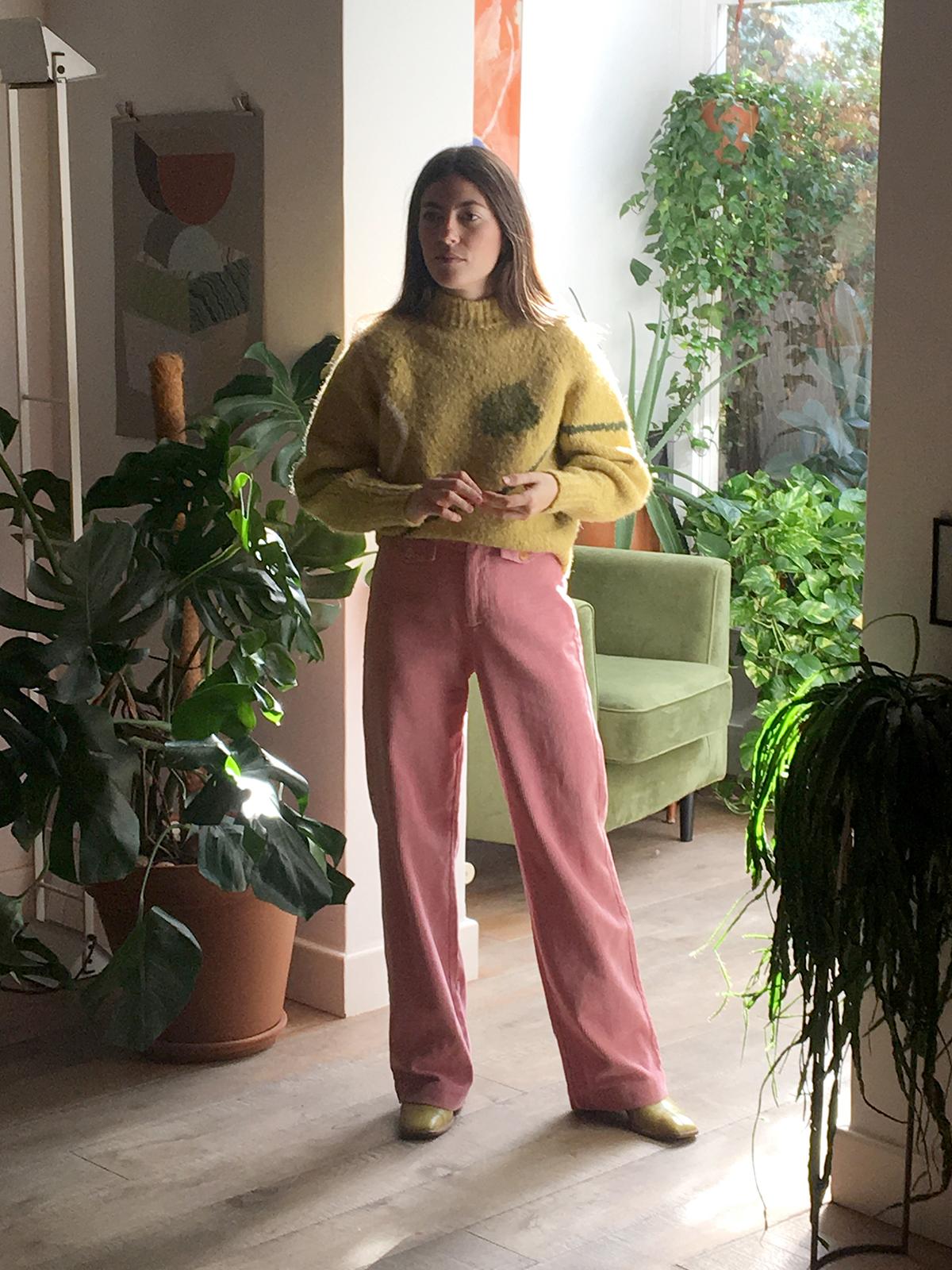 On Rituals
Paloma Lanna
The Paloma Wool founder talks back-to-basics beauty
Shop the edit
By: Kate Przybyla
Effortless – it doesn't come easy to all of us. Yet, for those who've got it down, it proves to save a hell of a lot of energy when the alarm finally rings off. Next to open up their morning beauty rituals, and showing us how it's done, is Paloma Lanna, the modern mind behind cult fashion label, Paloma Wool. With a stripped-back regime that focuses on efficacy over industry noise, the Barcelona-based designer turns simplicity into an artform. Here's how…
Being honest, I enjoy getting up slowly, reading emails and looking at Instagram in my bed with my two cats. Once I roll out, I play music and take a shower – I'm practicing my French singing to French music lately – and once in a while, I'll use LIXIRSKIN Vitamin C Paste as a quick morning mask, when my skin needs a little boost.
Then, I either go to the gym – my boyfriend and I enjoy going together, both in the morning or evening for yoga or Zumba – or take a short walk to the studio where I usually have my breakfast, which consists of a cup of tea, fruit and yogurt, or the classic: pan con tomate (toast with rubbed on tomatoes, olive oil and salt), to which I like to add avocado, turkey or cheese too – sometimes all together!
My hair isn't easy and tends to be frizzy at the roots. Kiehl's Amino Acid Shampoo has been a real saviour though, plus it's given my hair a lovely natural shine too. My hair has also completely changed since I started using one of those detangling brushes. I feel like my hair got thicker and just overall better (and longer) in no time. I always let my hair dry naturally just because it's never really too cold in Barcelona and it's how my hair looks best. I then tend to tie it in a low ponytail.
I appreciate finding key products

that

just make

me

feel good, natural

and that

are so easy

and

quick to use.
I have sensitive skin, so I use a natural tea tree soap from my local pharmacy and Kiehl's Herbal-Infused Miscellar Water. You'll never go back after using cleansing water; not only does it make your skin look clean and fresh, but it's also just so satisfying to use. I then always moisturise my skin. I'm not especially into cosmetics so I appreciate finding key products that just make me feel good, natural and that are so easy and quick to use.
I don't wear makeup in my day-to-day because I just feel more comfortable without it. I'd say that going for your most natural look is the easiest and quickest beauty hack we can find. I think it's especially important to feel like yourself. But that doesn't mean I don't enjoy some NARS glitter eyeshadow on special occasions! Otherwise, I just use REN Perfect Canvas Clean Primer for a natural base and lots of different lip balms. I have Aesop Protective Lip Balm in my bag right now.