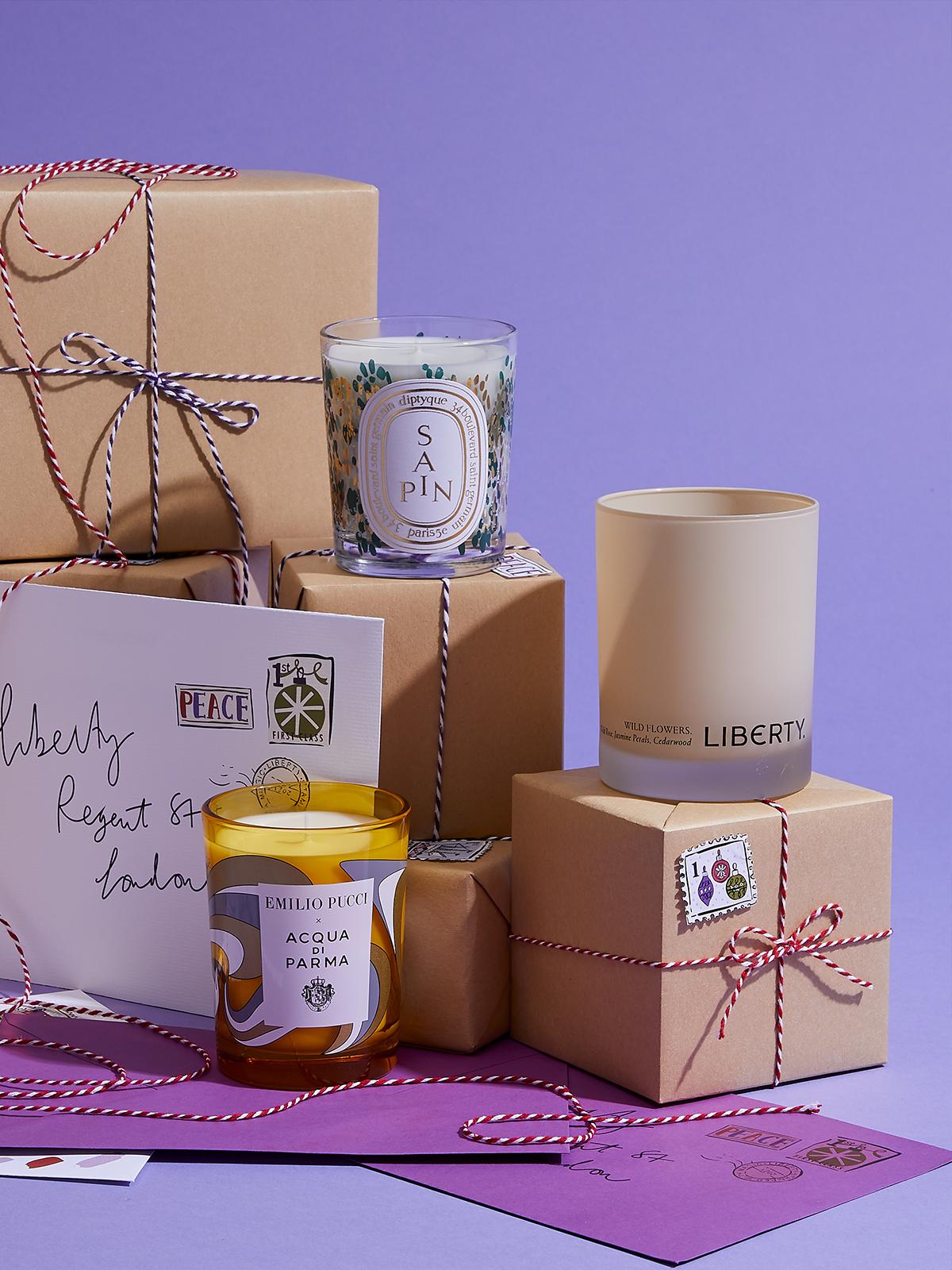 The Gift Guide
Candles by Room
Give the gift of home scent inspiration, with luxury candles tailored to every room
Shop Candles
This season, get clever with home fragrance gifting for every room of the house. From soothing hearthside notes to fresh fragrances that cut through kitchen smells, these luxury scented candles make it easy to maximise every corner of a living space. Discover our go-to scented candles and diffusers, in the rooms that let them work their hardest.
The Dining Room
Ginori 1735 Oriente Italiano Citrino Candle
Doubling as a centrepiece in hand-painted porcelain, Ginori 1735's Citrino candle shifts its floral jasmine heart to palette-cleansing citrus, green tea and spearmint to bring a sense of ceremony to the dinner table.
Shop now
The Living Room
Diptyque Sapin Scented Candle
Part of an irresistible yearly festive tradition, Diptyque's Sapin scented candle sets a cosy fireside scene. The limited edition features comforting notes of aromatic pine, moss and smoky guaiac wood – listen closely to almost hear the sound of sleighbells.
Shop now
The Kitchen
LOEWE Cypress Balls Candle
Cut through kitchen smells with the fresh, green note of LOEWE's ode to cypress seed pods, shot with a smoky-sweet, pine-like scent, and poured into a powder blue terracotta vessel.
Shop now
The Bathroom
Dr Vranjes Acqua Diffuser
Nothing says bathroom like an oceanic scent, and Dr Vranjes' refined reed diffuser works harder than any candle can, pulsing waves of basil, musk and marine botanicals that mimic a coastal breeze.
Shop now
The Bedroom
Acqua di Parma x Emilio Pucci Notte di Stelle Candle
Tranquil and velvety for the bedroom, Acqua di Parma's Notte di Stelle blends balsamic notes of pine oil, birch and guaiac wood with spicy accents of clove and raspberry. A warm, bright fragrance for winter nights.
Shop now
Plus... The Study
Liberty Ianthe Scented Candle
Inspired by an iconic Art Nouveau Liberty print, and named for the heroine of classical antiquity whose name means 'violet flowers', Ianthe imagines what the colour purple would smell like. Combining notes of iris, birch wood and amber musk, this complex and evocative fragrance conjures creative inspiration – perfect for a studio or study.
Shop now