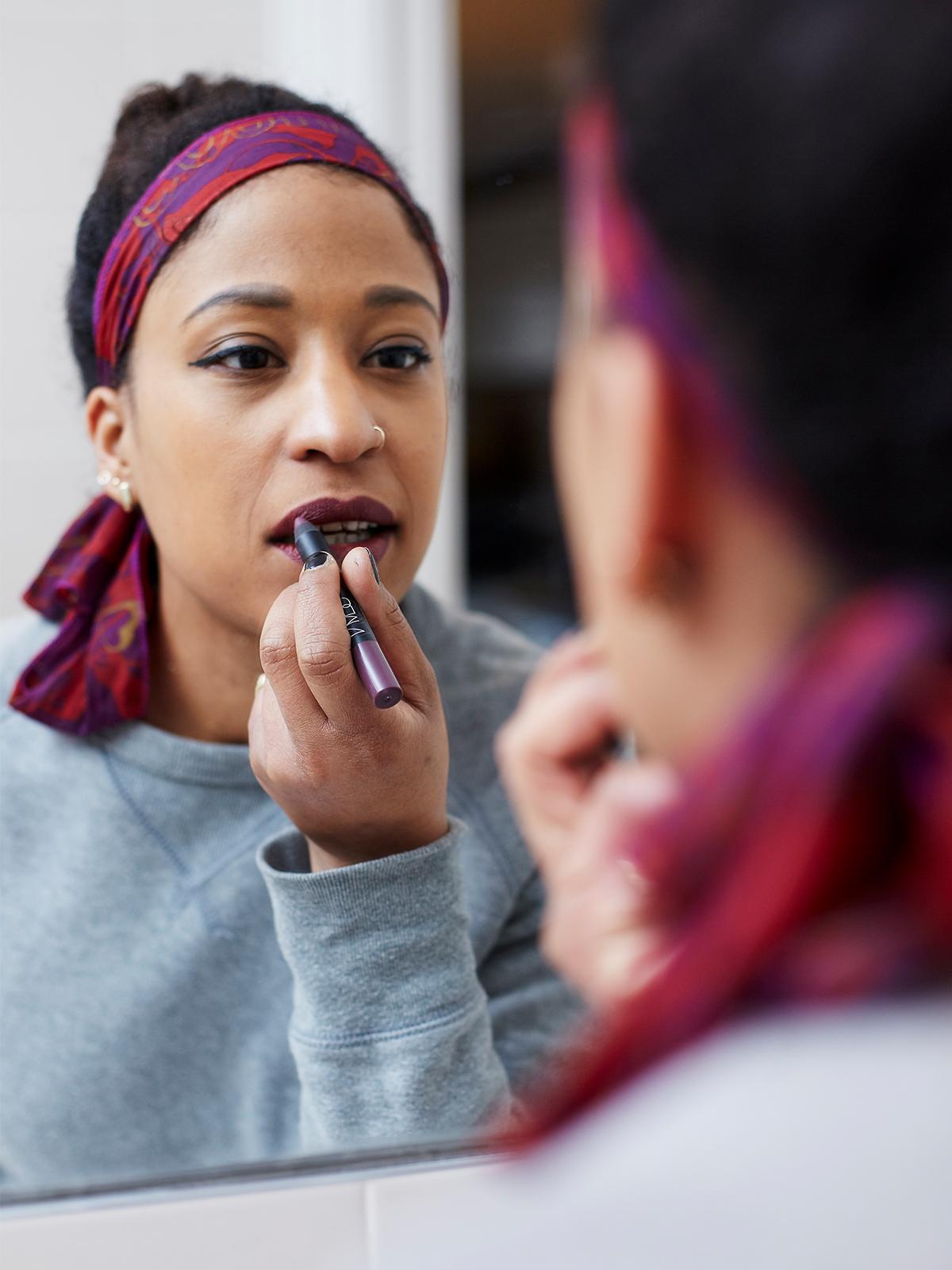 On Rituals
Loretta de Feo
The Dizziak founder takes us inside her daily beauty rituals
Shop the edit
By: Kate Przybyla
It's no surprise that our morning routines help set us up for the day ahead. However, whether you're an early riser or the one-more-snooze type, the habitual efforts we make to get from duvet to desk often remain a closely-guarded secret. At least, they have until now. We're taking you behind closed doors, asking our brand founders and in-house team to share the intricacies of their mornings, through beauty rituals, daily workouts and those hard-to-kick quirks. First up, Loretta de Feo, the woman revolutionising the beauty industry with Dizziak.
Every morning, at 8:15am, my neighbour shouting goodbye to her flatmates wakes me up. She is a morning person it seems – me, not so much. I work late into the night and rarely get to bed before 1:30am, so I really enjoy quiet in the mornings. I start the day with hot water and lemon followed by a coffee. I never eat breakfast at that time, but will have a banana at 11am when my appetite hits.
As I currently work from home, my days run two different ways: with meetings and without. If I have a meeting, I shower as soon as I wake up with unscented soap and a body brush. I then wash and massage my face with a sugar-based face scrub. I take my time and try not to be too rough – easily done when tired.
I wash my hair twice a week – now I avoid heat, it takes 50 minutes max. I experiment with shampoos, but it has to be sulphate free: I'm currently using REN Oat and Bay Conditioning Shampoo. I follow with my product, Dizziak Deep Conditioner, which I leave on for 5 minutes before washing off. My conditioner is the product I always dreamed of! With babassu, Inca inchi, quinoa protein and argan oil, its rich formula has no harsh chemicals and leaves my hair feeling soft, shiny and incredibly hydrated – plus, I'm retaining more length than ever. I'll then seal in the moisture with a few drops of 100% argan oil. To stretch and dry my Afro hair, I 'braid out', sectioning the hair into braids, allowing them to dry overnight before carefully undoing. I'll then add perm rods for a few hours to formulate bouncier and frizz-free curls. When my hair needs extra attention, I leave the deep conditioner on for up to 30 minutes while I send emails/make calls.
I'm fiercely consistent with my skincare – I never forget to moisturise my face, add SPF in the sun or take my makeup off. I'm happy to invest in concentrated products that really make a difference – I love Dr Sebagh. I then moisturise my body with an intensive moisturiser – usually something incredibly old school – and follow with oil or gel: my favourites are JAO Goe Oil and Aromatherapy Associates Body Gel.
I wear foundation everyday as it feels like a barrier to the pollution in London. Finding a foundation to match my skin was always a challenge, but I'm really happy with recent improvements in the options available to me. I have always preferred a more 'dewy' finish and a couple of sprays of facial mist over foundation works wonders.
I add a little black mascara, sometimes a little dark brown eye shadow and my most important item – lipstick. I love experimenting with different reds or pinks – Nars is my go-to brand. I base the whole of my lips with Nars Velvet Matte Lip Pencil – this definitely provides extra longevity.
I'

m

fiercely consistent

with my

skincare – I never forget

to

moisturise

my

face, add SPF

in the

sun

or

take

my

makeup off.
I never leave the house without a spritz of perfume and I'm not afraid to mix up scents. This seems to be working out for me as I'm often asked which perfume I'm wearing!
For commutes up to 1 hour, I walk – regardless of the weather. I come up with pretty much all of my ideas for my brand on these walks so I see it as a really valuable part to my day – plus I like to take in as much air and natural light as I can, move at my own pace and observe what's going on in London.
A day without any meetings, I'll be on my laptop by 8:45am, but still in my PJs. I send some emails before going to the gym in my building and finally get in the shower around 11:30am.