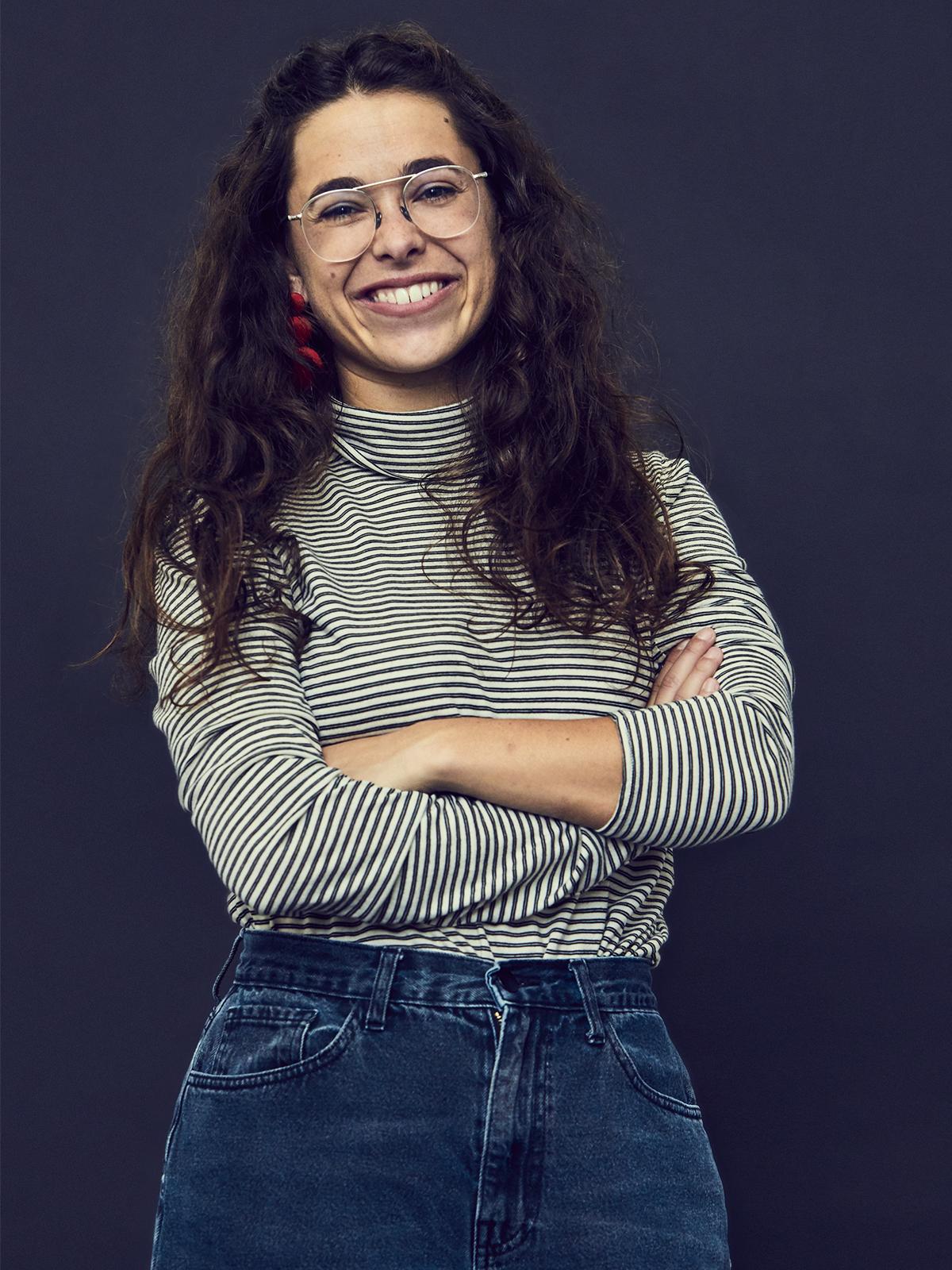 Let's Talk About
Sexual Wellness
Dame Products founder and sexologist Alex Fine gives meaning to the buzz around sex tech, and explains why you should consider it a self-care essential
Shop Dame Products
A subject that has long been stigmatised – for some more than others – conversations about sex haven't always been free-flowing. But, as societal attitudes start to shift, a new perspective on sex and pleasure is finally starting to see it recognised as an essential pillar of wellbeing. One of the leaders of this revolution, founder of female-led, research-driven sex tech brand Dame Products, Alex, is making strides in closing the pleasure gap – and here, she offers an education on thinking about sex differently, and tells us how her brand became a vehicle for change…
T

he

National Survey

of

Sexual Health

and

Behaviour (2010) showed

that

women reported "less satisfaction

with

sexual activity

than

men,

with

less pleasure, less arousal,

and

fewer orgasms". T

he

pleasure gap

is the

disparity

in

pleasure heterosexual cis women experience

in

comparison

to their

cis male partners
EMBODYING THE HEALTH BENEFITS
Sexual wellness is part of our broader wellbeing and health, and it affects both physical and mental wellness. Aside from researched health effects of masturbation (lowered anxiety, better sleep, pain relief with oxytocin, immune system enhancement, and more), the key benefit is really giving yourself a chance to get in touch with your own body. Pleasure is a path to overall health!

I have been interested in sexual wellness for as long as I can remember - it's a natural thing to be curious about, and it's important for us to help make the sexual wellness space feel less taboo.
O

ur

community wants

to

bridge

the

gap between sex

and

pleasure

and

health,

and

knows

the

best way

to do so is by

removing

the

shame

and

stigma

that

surrounds

it and

instead shifting

to an

empowering

and

supportive narrative
EMBRACING THE PLEASURE PRINCIPLE
The stigmas around sex and pleasure are deeply embedded in our culture from a young age. Sex education is broken in American schools, with the emphasis put on abstinence and preventing pregnancy at all costs, leaving young people without the right tools to realistically navigate sexual health.

Pleasure is a key part of sex. When we first started Dame, we were one of the few companies who made sex toys for people with vulvas, by people with vulvas - who understood the anatomy of what we were designing for. That said, attitudes towards sexual pleasure are evolving and we're seeing a shift in conversation to a less cis-male-centric view on sex. There's still a lot of work to do, but the industry is progressing and people are starting to see how sexual pleasure and pleasure products are just part of our general health and wellness experience.
Dame is one of the first brands to really champion pleasure, thoughtfully and intentionally. At its core, Dame's mission is to help people with vulvas experience holistic sexual health and pleasure, ultimately removing any shame from this key part of life that makes us all human.
SHAKING OFF THE LIMITATIONS
It all started at a kitchen table with some silver dollar coins and plastic wrap. I had an idea for a vibrator that could be worn during intercourse to help close the pleasure gap, and joined forces with an MIT-trained engineer to make my kitchen experiments into real-life products. Together, we launched Dame Products in 2014 with Eva: the first truly wearable couples' vibrator.

We have an entire research arm of our company, Dame Labs, which is focused on obtaining real feedback, from real humans, for Dame Products' innovations. We invite anyone, including those without vulvas who support our mission, to provide valuable, real-world feedback in everything we create. This helps us humanise a product space that isn't always speaking to the audience it serves.

Today, we are continually working to create tools and resources to help people honour their sexual pleasure and health, and open the doors for more people with vulvas to explore sex with clitoral touch as a focal point—with or without penetration.