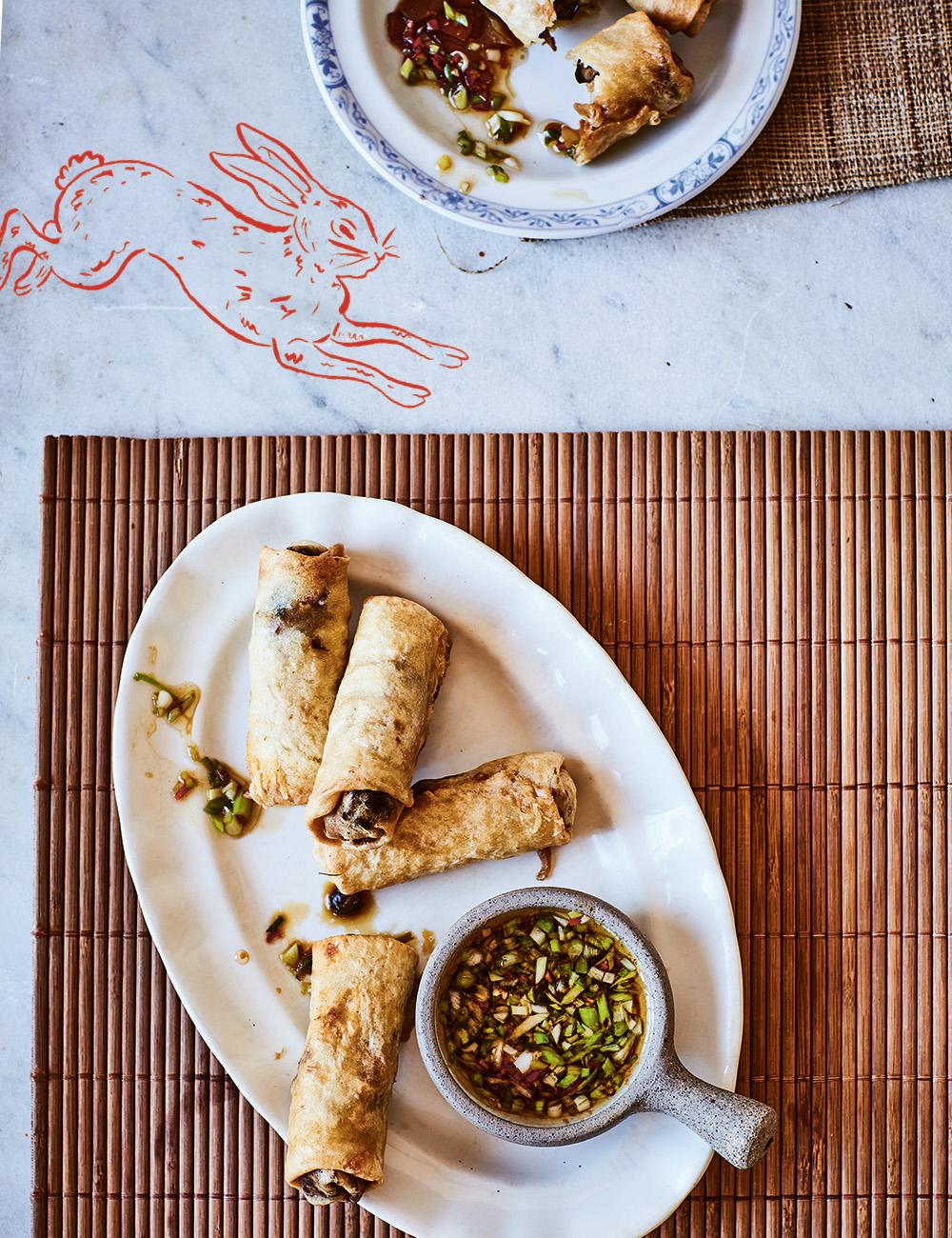 See You at Seven
The Ultimate Lunar New Year Menu with Chef Suzie Lee
Hosting a Lunar New Year celebration this January? Liberty, along with TV chef Suzie Lee, have rustled up the perfect menu
By: Charlotte Olby
With Lunar New Year just around the corner - Sunday to be exact - there is no better time than the present to bestow upon you Liberty's ultimate Chinese New Year menu. Brought to you by British-born Chinese chef Suzie Lee (aka @suziecookingthebooks), author of Simply Chinese, these are recipes from a Chinese home kitchen, lovingly lifted from the pages of her book and gifted to us in downloadable recipe form.

In Chinese culture, food and family are intertwined. Lucky dishes are served during Lunar New Year in order to bring good fortune for the coming year. To truly honour the festival season, it is judicious to feed your loved ones with certain dishes true to their symbolic meaning. As the 2020 winner of BBC's Best Home Cook, you would be forgiven for thinking Lee's recipes to be somewhat of a complicated nature but these are dishes fuelled by family, using ingredients you can get locally and can be made with ease in your home. Get ready to host a sumptuous home-style Lunar New Year.
"I chose golden crispy rolls to start as they symbolise gold bars, bringing the significance of wealth and prosperity into the New Year (especially if you eat lots of them)", says Lee. "And they're super simple to make." Suzie Lee, who's inspiration comes from her mother; the self-taught head chef of their family-run Chinese takeaway in Northern Ireland, is a huge advocate of reducing food waste. "Buying the separate ingredients to make them can easily become wasteful, so using a stir-fry pack of veggies and odds and ends you have to hand can help to avoid waste, and is cost-effective, too. The uncooked rolls can be made ahead of time and frozen, ready to be cooked straight from the freezer the next time you are craving."
Classic Hong Kong-style Steamed Whole Fish, served with Steamed Basmati Rice
+
Chinese Cabbage and Shiitake Mushrooms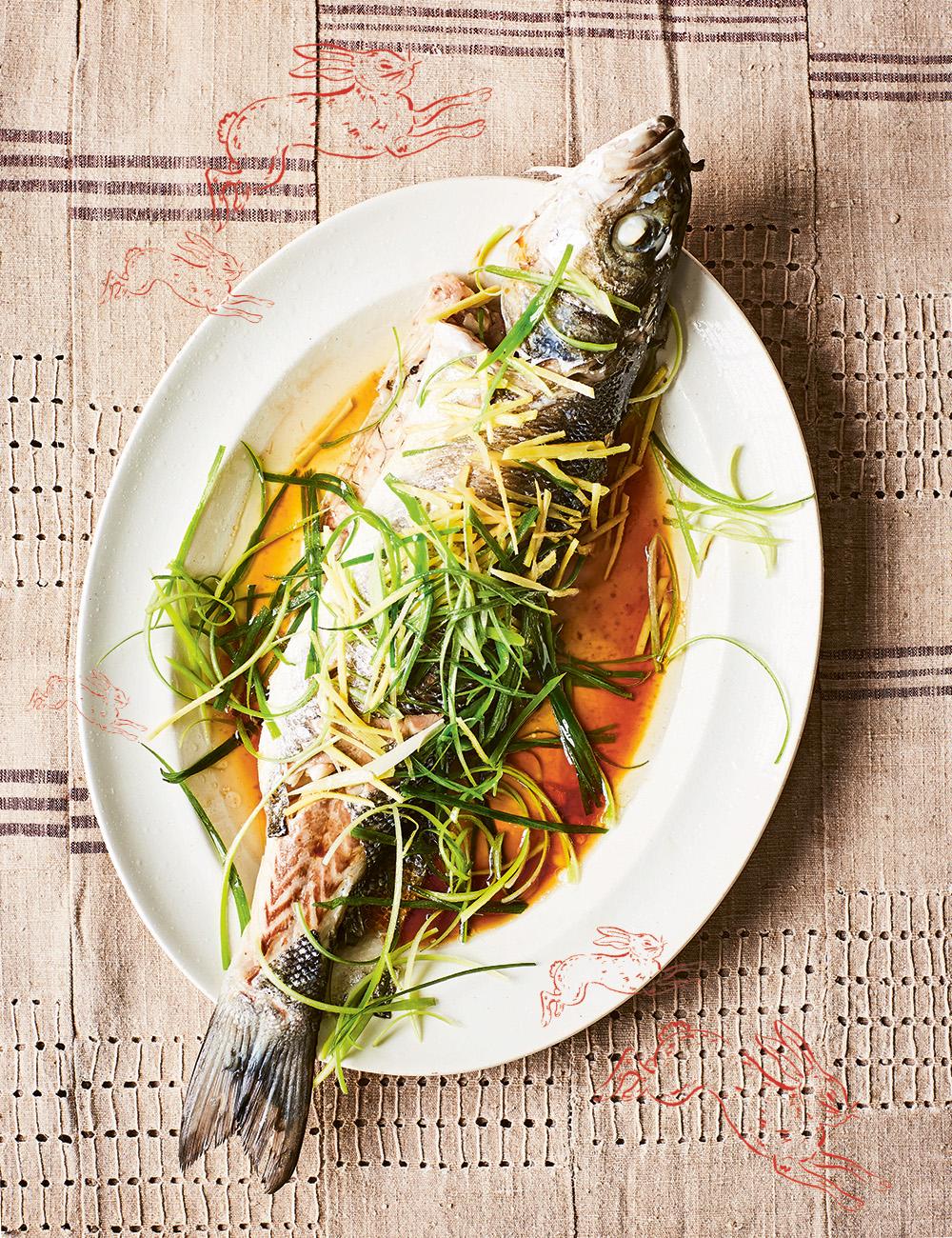 Simply Chinese by Suzie Lee (Hardie Grant, £20), Photography © Lizzie Mayson
In a typical - and celebratory - Chinese meal, you would always have lots of dishes to choose from and share, rather than just one main. Pair Lee's Classic Hong Kong-style steamed whole fish with plenty of rice and Chinese cabbage with shiitake mushrooms for all to enjoy. In Chinese culture, the belief is that you must steam fish whole with the head and tail as it represents the family being a whole unit. Since the birth of her children, Suzie has felt it more and more important to teach them to appreciate and taste their heritage.

"The Chinese word for fish is 'yu' which sounds like the word for 'abundance' (yoo) when spoken in Mandarin. According to Feng Shui, fish and the element water represent prosperity, good fortune and abundance. This is why you always find fish and seafood served at big celebration dinners." says Lee. "A delicious show stopping dish, show off to your guests by finishing at the table by pouring the boiling oil over the spring onions and ginger just before serving - simple, but punchy".
"Vegetables signify energy, spring and prosperity - so it is an absolute must to have a vegetable dish on the table at Chinese New Year" encourages Lee. "Chinese cabbage (choi sum) is quick and easy to cook and is available all year round. This dish is super versatile – opt for whatever greens you have to hand: I like to add kai lan (Chinese broccoli) because I love the texture it brings to a dish, just so long as it is not overcooked!"
Mango Pudding
+
Almond and Peanut Cookies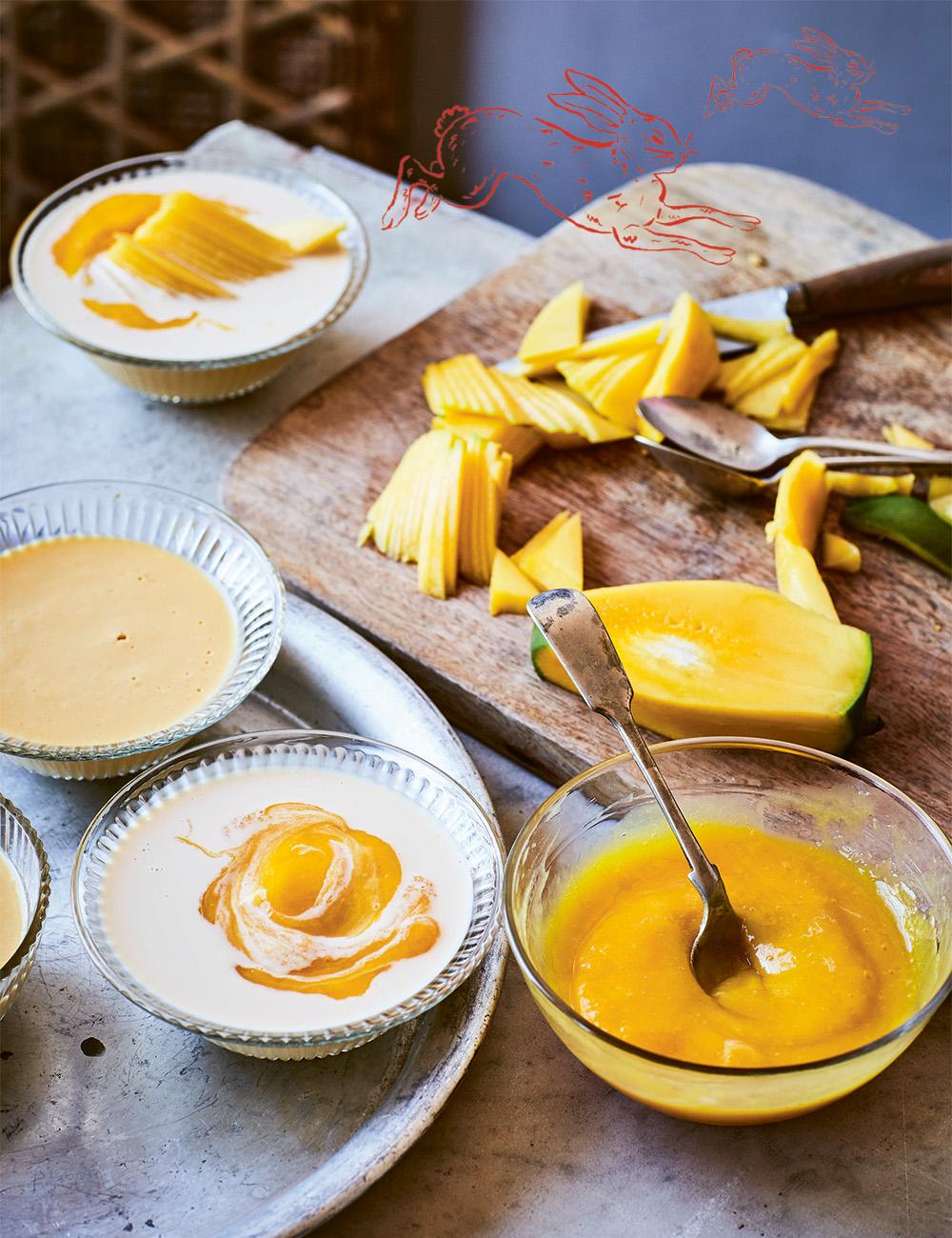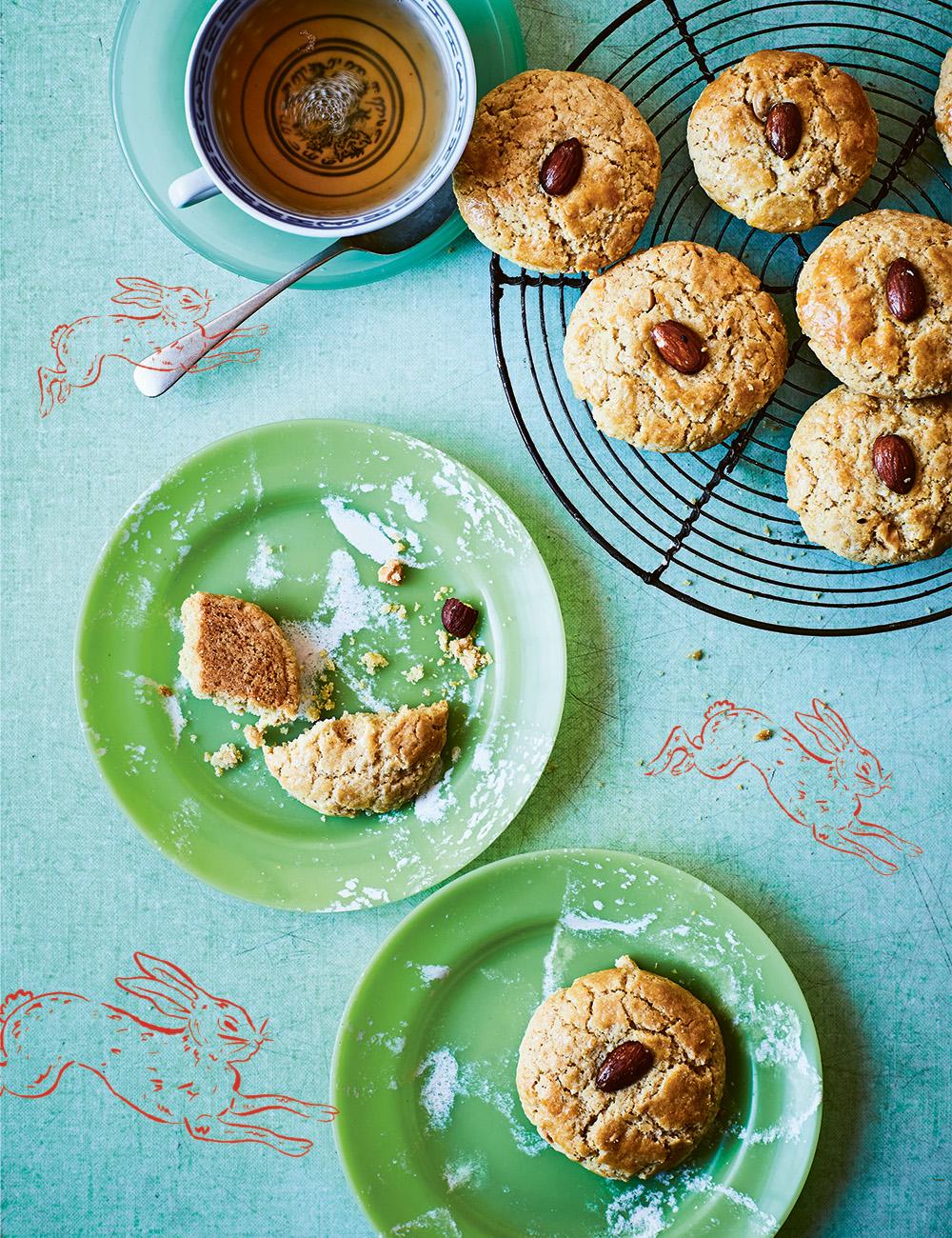 Simply Chinese by Suzie Lee (Hardie Grant, £20), Photography © Lizzie Mayson
Certain fruits are eaten during the Lunar New Year festival because they are particularly round and golden in colour, symbolising fullness and wealth at the end of the meal. "One of my favourite desserts is mango pudding. A super easy and tasty treat which can be made days in advance and kept in the fridge" advises Lee. "This dessert is typically presented as a perfectly set, freestanding jelly, but I wanted to reproduce this as fuss-free as possible, so you don't need to worry about it setting and turning it out with my home-cooked version."
"These almond cookies are a moreish crumbly cookie that dates back to the 16th century as a traditional Lunar New Year dessert" says Lee, who adds roasted peanuts to her version (an addition that her taste-tester children approve of). "They are great to have on the table if your guests just want something small to nibble on after their first two courses, and not a full blown dessert." A true triumph to finish the menu.