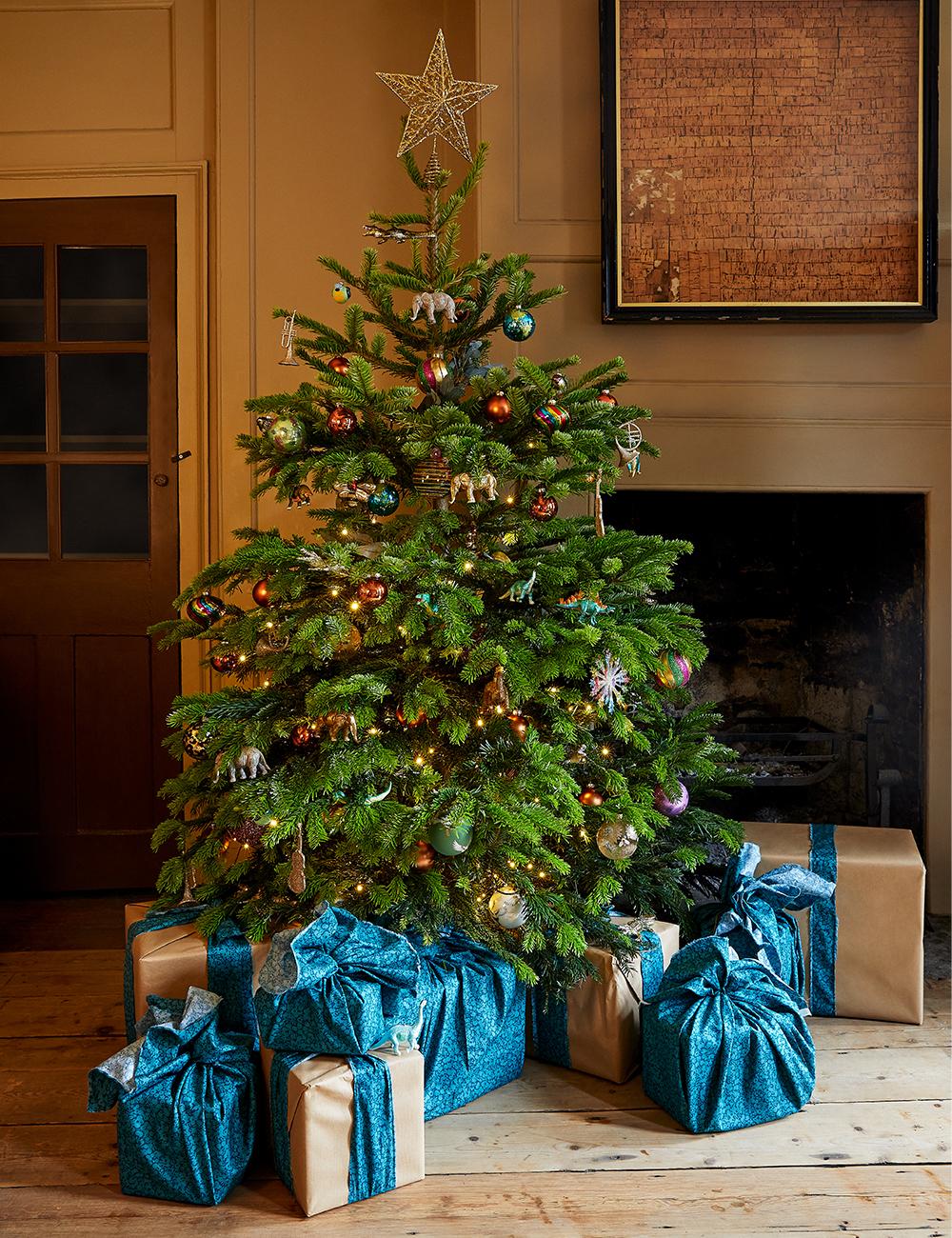 New Home, New Christmas Traditions
Make your first Christmas in your new home all the more magical with some guaranteed memory-makers
By: Shannon Peter
Tightly bound to so many traditions, ceremonies and memories, Christmas – for those who celebrate it – is ridiculously special at the best of times. But it's the first Christmas in a new home that comes with the greatest expectations. Sure, you'll want to continue some of the time-honoured traditions of previous years, but now's the chance to rewrite your own festive rulebook and start brand new Christmas rituals of your own. So, congratulations on the new place, here, please have a few ideas to get you started.
If you can't go hard on the table decorations on Christmas day, then really, when can you? You could, of course, invest in festive-inspired tableware that'll forever remind you of this first Christmas in your new home each and every subsequent year, but then again, there's no written rule that your Christmas table needs to be a flurry of red and green. Why not go full safari with zebra napkin rings and rhino table mats? Or fashion a meadow of winter florals with Anna + Nina's ceramic candle holders and Aster de Villatte's vases? Just don't forget to save enough space for the turkey, will you?
With a neurological shortcut to the parts of our brains associated with emotion and memory, it's little surprise the scents of Christmas are just as iconic as its imagery. Why not bank in on this innate connection by scenting your home with a candle specifically selected for the season? You could pick something decidedly festive, like a fragrance that captures the roar of the fireplace or the sweet and spicy aroma of warm mince pies. Or, opt for a scented candle suited to the ambience of each room of the house. Repeat buy the same scent every year and with every sniff, you'll be transported back to this first Christmas in your new home.
Raise the Secret Santa stakes by adding a DIY clause to the instructions, that insist you make – rather than simply buy – your offering. But do note, just because a gift is homemade, you aren't resigned to a rustic aesthetic; pro results are possible when you have the right kit to hand. Try stitching a tapestry cushion for your fellow first time buyers, knitting a hat for that hard-to-buy-for work friend, crafting a shirt for your style-conscious sister or crocheting a cuddly toy for the smallest member of the family.
Eco-fy Your Gift Wrapping
Thinking more sustainably is the adult version of the nice list. Start as you mean to go on this Christmas by switching to Liberty's genius fabric gift wraps. Inspired by the Japanese art of furoshiki, each Liberty design is printed on natural cotton and requires no fiddly sellotape to seal. Better still, you'll be able to use them over and over again in the years to come.
Whether you're the type that's itching to untangle the fairy lights come 1st December or you prefer to wait until a week before the big day, there's something especially ceremonial about decorating the Christmas tree. But here's an idea to make it even more of a moment – host a bauble swap. The premise is simple: hand select a bauble you think will resonate with a loved one – maybe it's the shape of something they love or simply suits their personality – and ask them to do the same back. Where do you find this show-stopping bauble, you ask? Liberty's Christmas Shop on the fourth floor has got you covered, with all the festive trinkets you could dream of! Repeat a few times over and you'll end up with an eclectic collection of meaningful baubles all the more smile-inducing than usual.