5 Names to Know
Sustainable Accessories
Meet the conscious accessories brands putting good practice first
Shop Conscious
Unlike ever before, we've started to think before we shop, seeking conscious ways to consume that don't mean compromising our values. And the accessories world is on board, with a wave of responsible brands offering beautiful design that centres the environment, and the global artisan community. Get to know the jewellery and handbag designers who are changing the game...
Muuñ
Combining expertise in Ghanaian straw-weaving and Japanese design principles, Tahiru and Audrey began Muuñ to reinterpret tradition as future-minded bags. The pair works with artisans in Ghana, Georgia and France, who channel their craft using sustainable, natural materials – elephant grass, plant-tanned leather, cotton – then pieced together as multi-way totes with interchangeable pouches.
Shop Muuñ
Ferian
Hand-made in London using metals selected from 80% recycled sources, Ferian's Wedgwood-set rings innovate on more than just aesthetic terms. With British craft at the heart of its story, the label is bringing new life to reclaimed pottery, recasting vintage jasperware motifs as the focal point of truly timeless jewellery, intended to be passed from one generation to the next.
Shop Ferian
Brooke Gregson
Brooke Gregson knows wearing one-of-a-kind rocks should never come with a cost. By partnering with organisations in the USA and Europe, she ensures the unique stones that define her designs are always ethically sourced. Each of her captivating pieces is hand-made using 100% recycled gold, supporting local craft with teams of specialist jewellers in both London and Los Angeles.
Shop Brooke Gregson
HVISK
Committed to positive change, HVISK is a Peta-approved vegan brand known for ultra-wearable handbags, made using non-animal leathers. Exploring innovative ways with materials, the Danish label has developed a new vegan leather spun from recycled plastic bottles, finding an earth-minded response to matters of sustainability without compromising on quality.
Shop HVISK
5.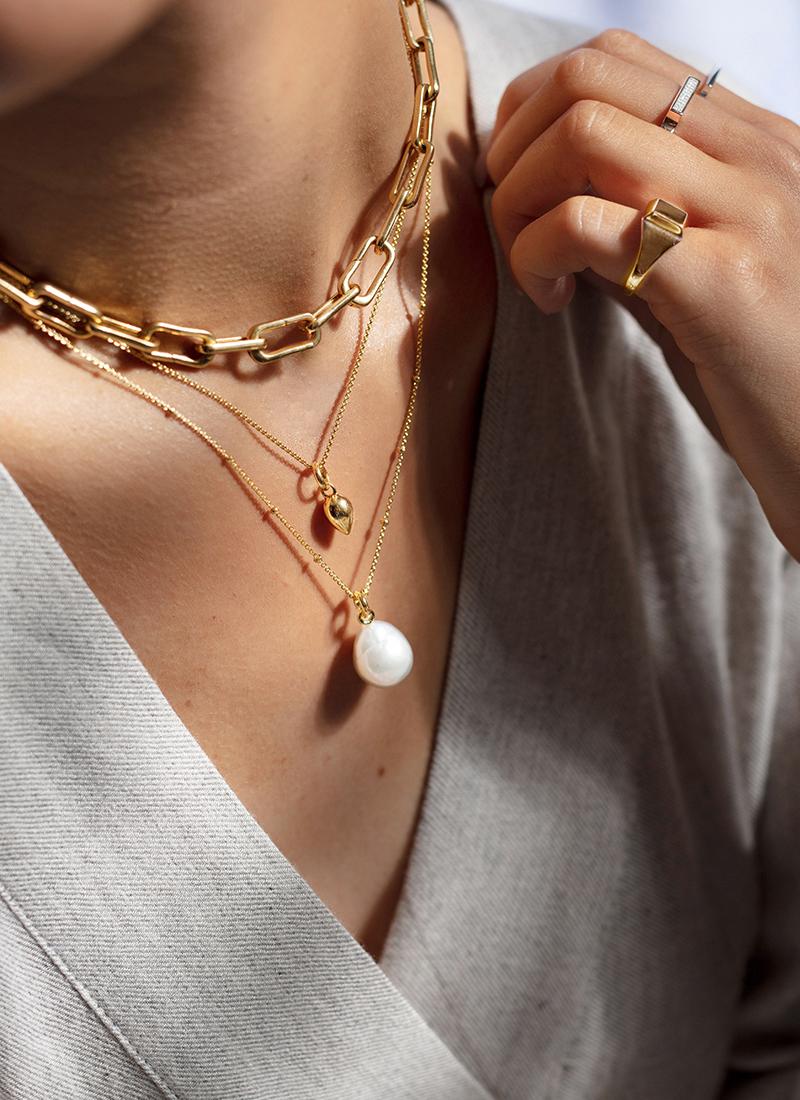 Monica Vinader
Conscious manufacturing is core to Monica Vinader's ethos, from the use of responsibly sourced materials, to safeguarding the welfare and wages of the artisans who hand-make her jewellery. The brand encourages buyers to re-wear, repair and recycle every piece, with a Lifetime Repair Service to maximise the lifespan of its designs should accidents happen, or if loyal wear takes its toll.
Shop Monica Vinader