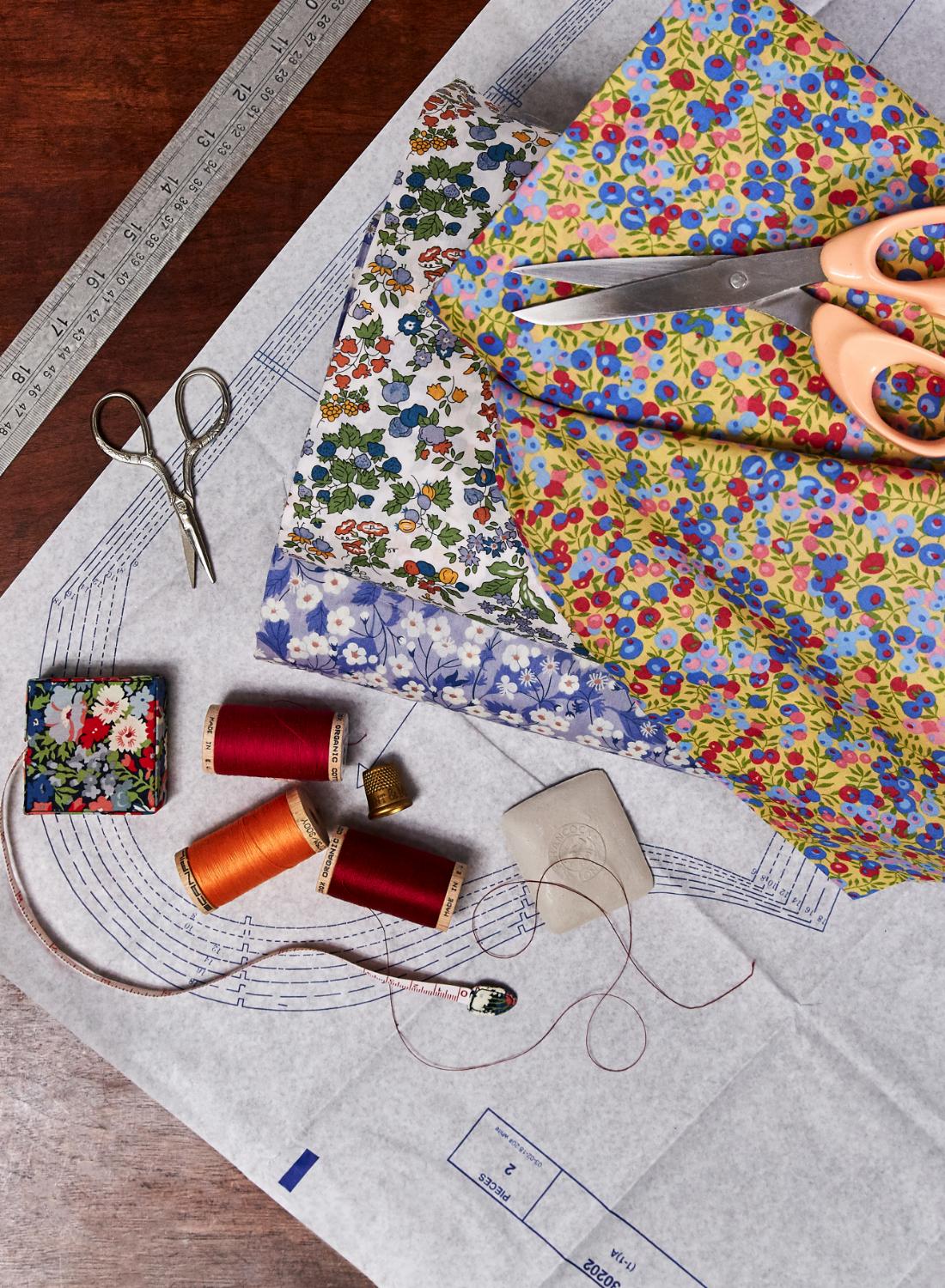 Beauty by Design
Organic Tana Lawn™ Cotton
The story behind our iconic signature fabric, now in a GOTS-certified organic version
Shop Organic Tana
Since the late 1890s Liberty has been experimenting with cotton lawn, a smooth plain weave prized for its ultra-soft and durable qualities – now known worldwide as Tana Lawn™ cotton, it is available in a GOTS-certified Organic version.
In the early 1930s, Liberty's then-Cotton Buyer William Hayes Dorell helped to establish a new Liberty signature, Tana Lawn™ cotton – and a brand legend was born. This ground-breaking product was named after Lake Tana in Ethiopia, where its unique long-staple cotton fibres originated. Back on home soil, the silk-like threads were spun into lustrous form, printed with brilliant ink, and turned into a material that would change the textile industry forever, worn and beloved by everyone from royalty to rock stars across the decades.
Many decades on, Tana continues to be cherished as a unique aspect of Liberty's heritage. Today, every bolt is the product of a bespoke production process: designed by the in-house studio artists, then printed at Liberty's own Italian mill, a stone's throw from Lake Como. Skilled technicians oversee the production of many hundreds of different designs, using a combination of traditional screen printing and cutting-edge digital printing techniques.
Tana is made from specially selected ultra-fine long staple cotton, woven from 70 and 100 ply yarns and subjected to a lengthy series of preparations to ensure its distinctive qualities of handle, lustre and stability. For Organic Tana, the process is verified and certified at every stage of the supply chain to meet with GOTS (Global Organic Textile Standard) requirements – from growing and spinning, to bleaching, mercerising and printing, and all the way to final finishing and packaging.
A fabric built by obsession, Tana's bespoke process has been fine-tuned by Liberty experts over the last century, advancing the product in pinpoint detail. Rigorously quality controlled at every stage, the result is a famous masterpiece of fabric technology: fine, cool, comfortable and durable, with a brilliant reproduction of the studio's lustrous prints. Today, Tana is a process of continual improvement; a living, breathing thing that continually evolves as Liberty refines its methods and works with new technologies.