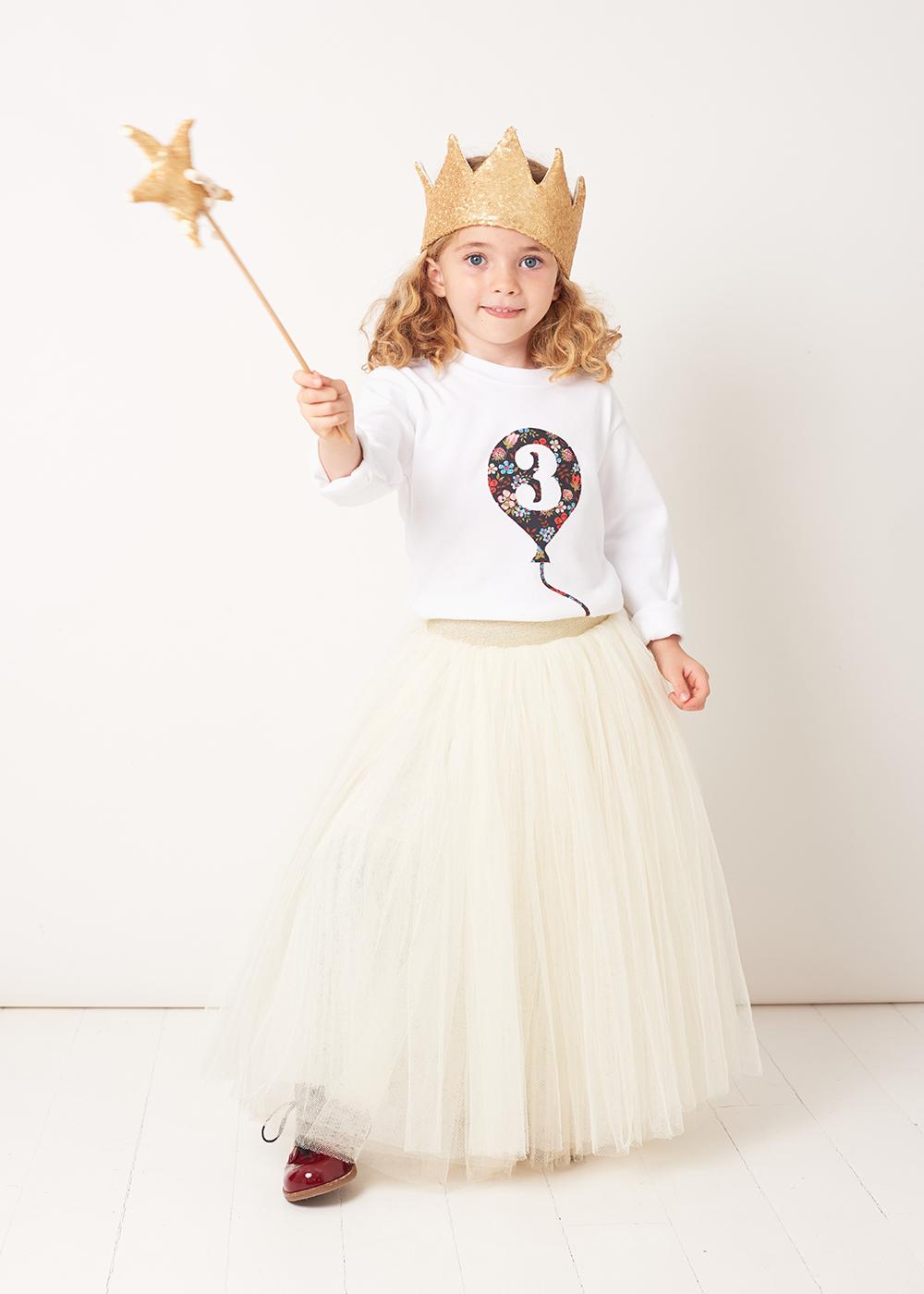 Our Liberty Fabrics Makers
A Chat With… Magnificent Stanley
In this new series, we speak to the imaginative crafters who make Liberty Fabrics great
Shop Tana Lawn™ Cotton
By: Jess Johnson
Liberty Fabrics is surrounded by a unique global community – across the world, thousands of talented crafters draw upon our vast archive of new and heritage prints to create a flourishing universe of imaginative projects. In this series, we set out to talk to some of the makers and crafters within the @LibertyFabrics community – starting with Becky from @magnificentstanley, who decorates children's clothes with beautifully appliquéd Liberty print designs. Becky lives in Lewes, Sussex, with her husband and her two little boys Herbie and Hector.
Magnificent Stanley is a great name – where did it come from?
We have a 10-year-old cat called Stanley, and he is magnificent – hence the name! He was named after my Grandad, so it's a special name to me.
What is your creative background?
I studied Fashion and Knitwear at Central Saint Martins while working weekends at Liberty in the fabric department. I then travelled the world being a Wardrobe Mistress to pop bands until I had my first child. I set up Magnificent Stanley in 2013.
How did you get the idea for your appliqué pieces?
I wanted to make my baby and my friend's babies something personalised using my favourite Liberty prints. I wanted something less generic than the baby clothes available. We love bespoke ideas – 'Curly Bap' was my favourite, for a customer's curly haired boy.
What's your creative routine like?
I work from my home studio – this means I can work around the school and nursery runs. It also means I can work when my kids are asleep at night! It's very convenient. I use about 40-50 metres of Liberty fabric per year, spending about 50 hours a week sewing between two seamstresses plus myself.
How long have you been working with Liberty fabrics?
My final collection at art college was centred around Liberty fabrics – I have always loved them. I grew up surrounded by Liberty prints, so the first thing I made was a Tana Lawn skirt with an elasticated waist when I was six years old. Tana Lawn is just the softest, finest cotton – it feels so luxurious, nothing else compares.
Do you have any early Liberty memories?
I spent my childhood wearing beautiful Liberty print smocked creations made for me by my mum – she was a costumier, always sewing and surrounded by beautiful fabrics. I think that's why I have always loved Liberty. When I was four, she took me for tea at Liberty to choose a print for my next dress. This became a tradition whenever she was in the West End for costume fittings. She took me to a lot of fittings, as I loved them!
What's your favourite Liberty print?
Choosing a favourite Liberty print is a tough one! Nancy Ann is a very nostalgic one for me. The one I use in my collection that I love the most is Claire-Aude.
@LibertyFabrics lovers – we always want to see your creations. Upload and tag us with #LIBERTYCRAFTCLUB, so we can see what you've been making – and maybe we'll feature your work in our next series instalment