Interview
By Design
Michino
Meet designer Yasu Michino as we talk travel, creativity and leather craft
Shop the collection
His extensive design background includes none less than Yves Saint Laurent, Givenchy and Delvaux and now, Tokyo native Yasu Michino has taken the reigns at his eponymous line, launched in 2014. Traditionally crafted yet modern in aesthetic, Michino's covetable handbags have found the sweet spot between luxury sensibilities, utilitarian elements and considered functionality. We caught up with the designer to talk travel inspirations and the creative process behind his exclusive collection.
Have you always been interested in design?As long as I can remember… Yes!

What were your early influences?Travels, Paris, my mother and the historic Parisian designers Yves Saint Laurent, Hubert de Givenchy and Sonia Rykiel - founders of brands where I worked later on. My childhood memories are filled with travels, museum visits and cultural experiences. Visiting Paris for the first time when I was eight years old was life changing. Since then, I've always dreamt of living in Paris, speaking the language and being a designer in the capital. To me back then, Paris looked liked a giant fashion show everyday in real life! I wanted to be there and I wanted to be part of it.
You've worked at some of the world's biggest maisons – what did these experiences teach you?It's hard to summarise. The cycle of fashion is fast and I learned to think, act and anticipate fast. At the same time, to learn how it functions, what it takes to create, to industrialise a product and to sell – everything takes time. It took time to understand, so I also learned to be patient. We learn to be fast in the head but be patient in the mind. It's an oxymoron world filled with contradictions and you learn to cooperate with it. My sense of perfection and quality was definitely elevated by these experiences too and I learned to be more precise and picky - something that I now apply to my own line.

What prompted you to launch your own line?Designing is really my passion and I want to do this as long as I can. I've been thinking about how I can contribute to society and at the same time continue to do what I have learned over this past decade. The answer for me was to launch my own line. We're not saving lives here but what I can try to do is to make people's lives happier through my creations. Having your own line brings in the dimension of training younger designers and working with factories - that means either creating opportunities or passing along what I have learned. I think this is part of our duty - to teach, to share and to pass on as we gain seniority in the field, so I like to think that this is my way of giving something back to the society.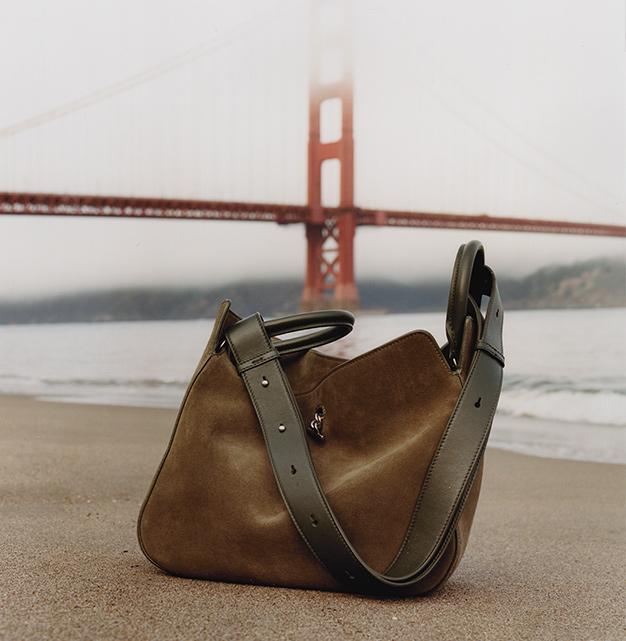 Shop now
How would you describe the aesthetic of your brand?Refined, chic, fun but well made. Functional. Not boring.

Michino collections draw inspiration from your travels. What has been your favourite destination so far?Oh gosh… each travel for every collection has been so amazing and a humbling experience each time. There is so much beauty out there in different forms, it would not be fair to call one place better than another, each place has its own specialness.
Are there places you still long to visit?Some place I still want to discover: the landscape near the house of Georgia O'Keeffe in New Mexico, the cultural heritage of Cartagena in Colombia and maybe Kyoto again…

Prior to Paris, you lived in Beijing, Hong Kong and New York – have these places had an impact on you creatively? Definitely. I would say it's more the people that live there than the place but of course the place brings those people together. The way you live life can be so different from one place to another - you learn to be more sensitive about the differences in culture and standards. When you design, you also have to be considerate about the different clients and I like to think that it's the same part of your brain that processes this kind of analysis. Especially for bags, which are function-based products, it's not only about the looks.
Themes play a big part in your collections, how do you come up with these?I am constantly travelling and catching ideas through observation and visiting new places and discovering something new. I like to choose themes that I don't know much about so I learn about them by research – I am a very curious person by nature.

Can you talk us through your creative process?Once I decide on the location or a theme, I do research and make a moodboard. Then I do a filtering process by asking one special question that's very particular but it always works for me. I look at the bag that I am designing and I ask the question 'Is this bag special enough to make it as a gift to a very important person?' – let's say the Queen! If I feel that it's not special enough, then that bag should not be in the collection. Each client is special and deserves the best.
Why is traditional craftsmanship important to you?It's the most important. When I touch a product that is made with traditional craftsmanship, I can know immediately. I know how bags are made and what machines are used to make every single manipulation. I can also tell when they are partially made by hand or industrialised. Articles made with traditional craftsmanship have a soul. They are made with hand, heart and head. Somebody took the care to think about how it should be made to the best of his capacity. When you know that there is a soul, you will use your bag with care and love.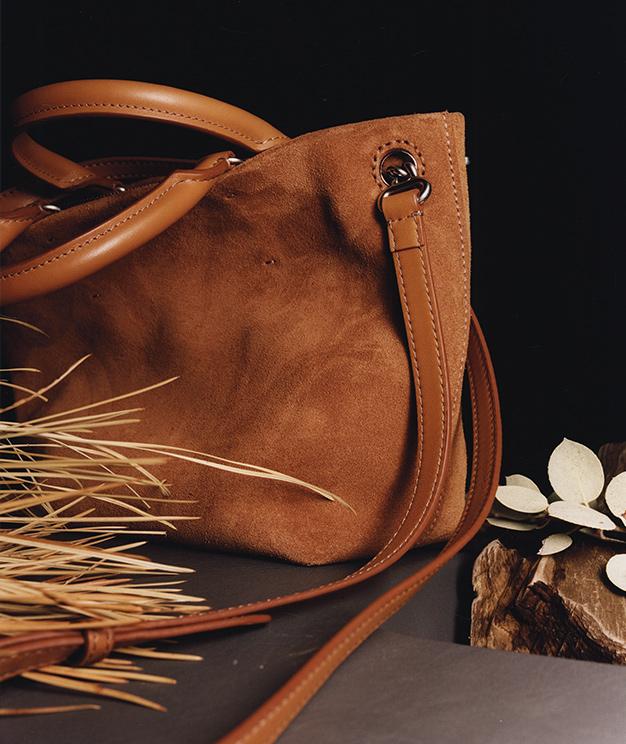 Shop now
What are your go-to spots in Paris?Jardin du Palais Royal is always a great idea - I go with Lupin, my shiba dog. Walking through this garden is absolutely a mind soothing experience. Rue des Martyr for a stroll and cup of coffee at KB CaféShop on the top of the street. For dinner, I am a fan of Aux Près by Cyril Lignac in St. Germain. If I deserve it, I Vespa over to Île de la Cité for a scoop of Berthillon ice cream… so good!
What do you like to do when you visit London?My London visits last no more than 48 hours each time. It's so close from Paris so you always think you'll be back more often… but it's not often enough! I like to do at least one museum visit, then I would visit two of three stores I had in mind. I always make sure to have a counter seat for dinner at the Chiltern Firehouse in Marylebone. If I stay a bit longer, I love visiting Kew Gardens.
"Liberty London is not only an important reference for the fashion industry, it is also a trademark of quality, unique choice and it is dedicated to brands with great craftsmanship."
Why did you choose to launch the collection exclusively at Liberty London?Liberty London is not only an important reference for the fashion industry, it is also a trademark of quality, unique choice and it is dedicated to brands with great craftsmanship - I am proud to be part of Liberty London's choice.

Can you share a Liberty London memory?Going to Liberty London is like a pilgrimage. I absolutely have to go when I am in London and cannot leave empty handed! I do all my gift shopping for my family and friends. I was impressed how fast you can get your initials embossed on my new Liberty London cardholder..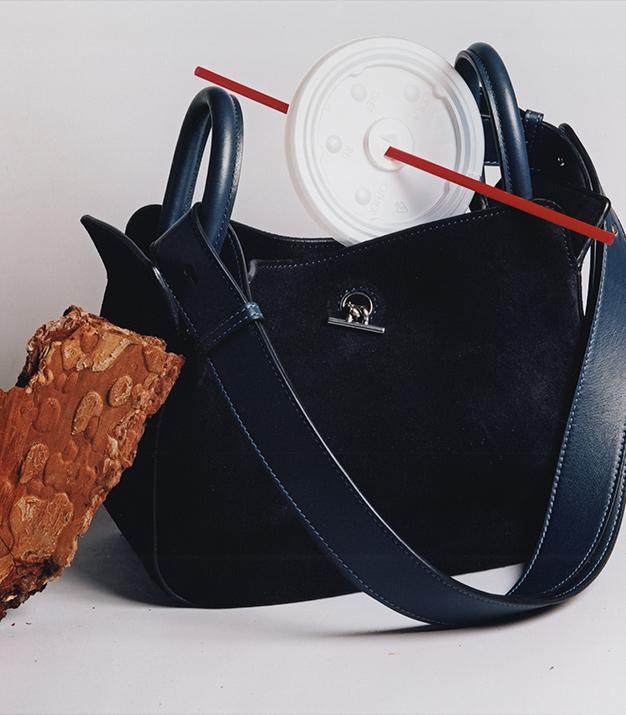 Shop now