Liberty
Forest Road Alcohol Free Hamper
Availability:
Out of stock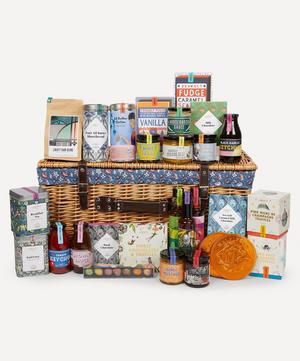 Liberty
Forest Road Alcohol Free Hamper
This product earns 1250 loyalty points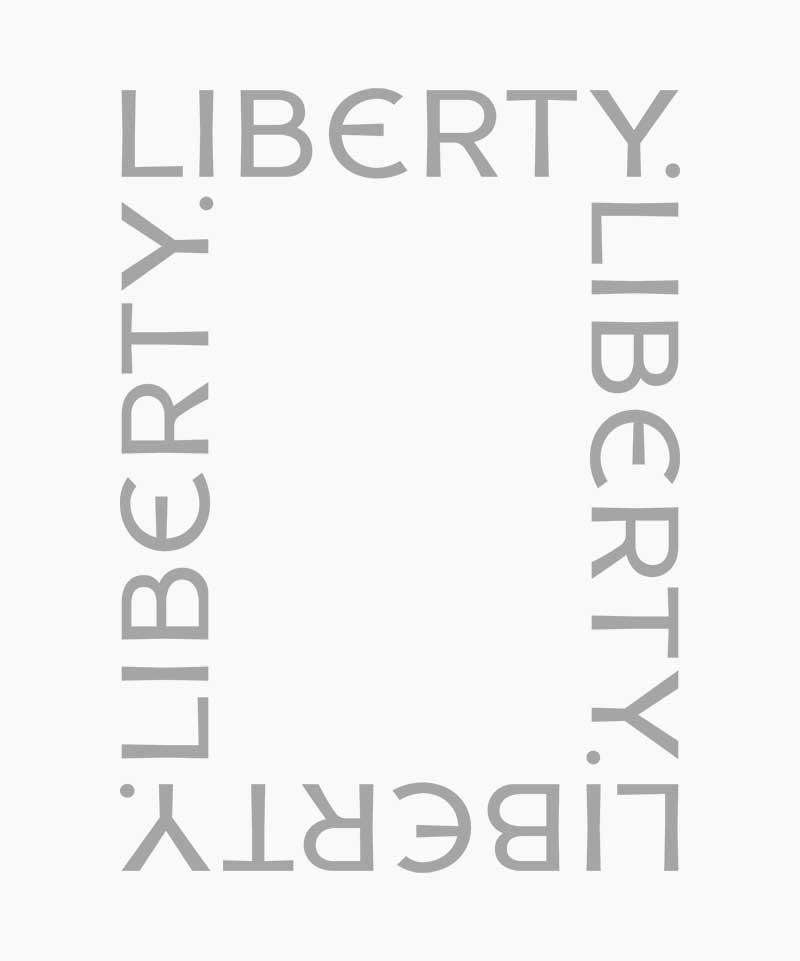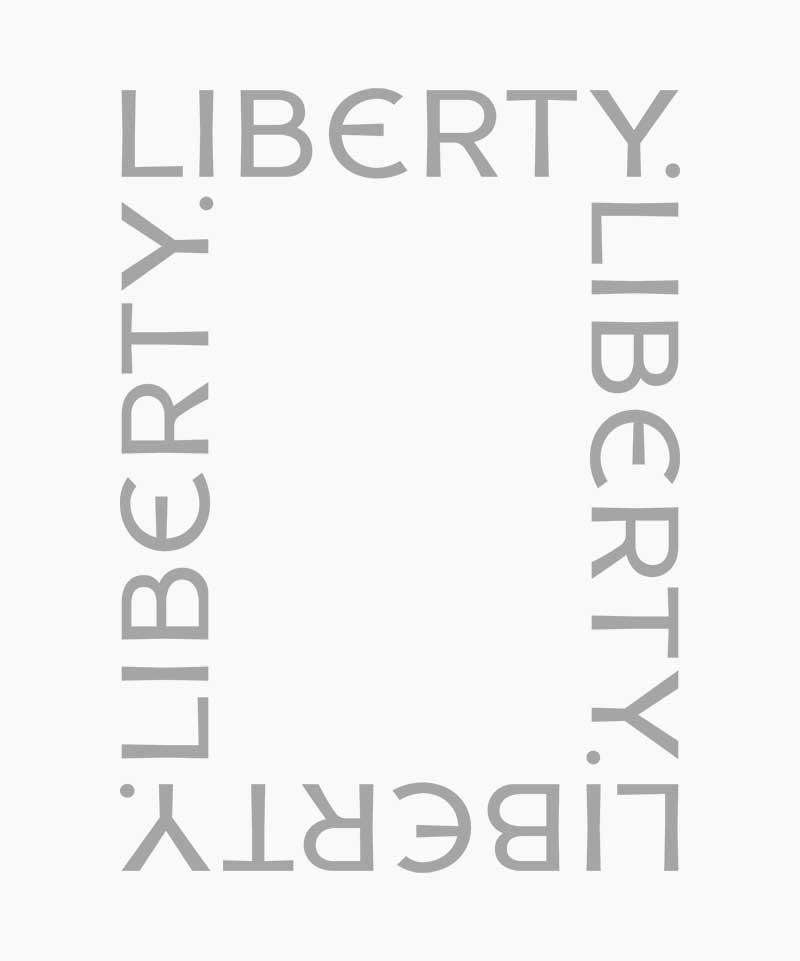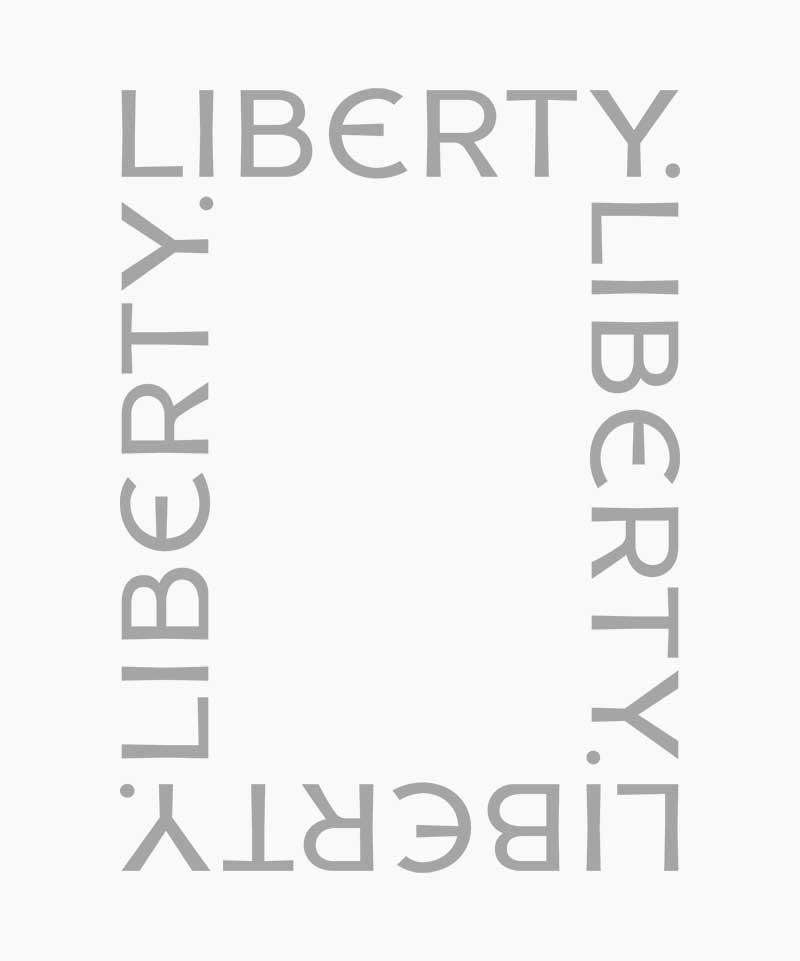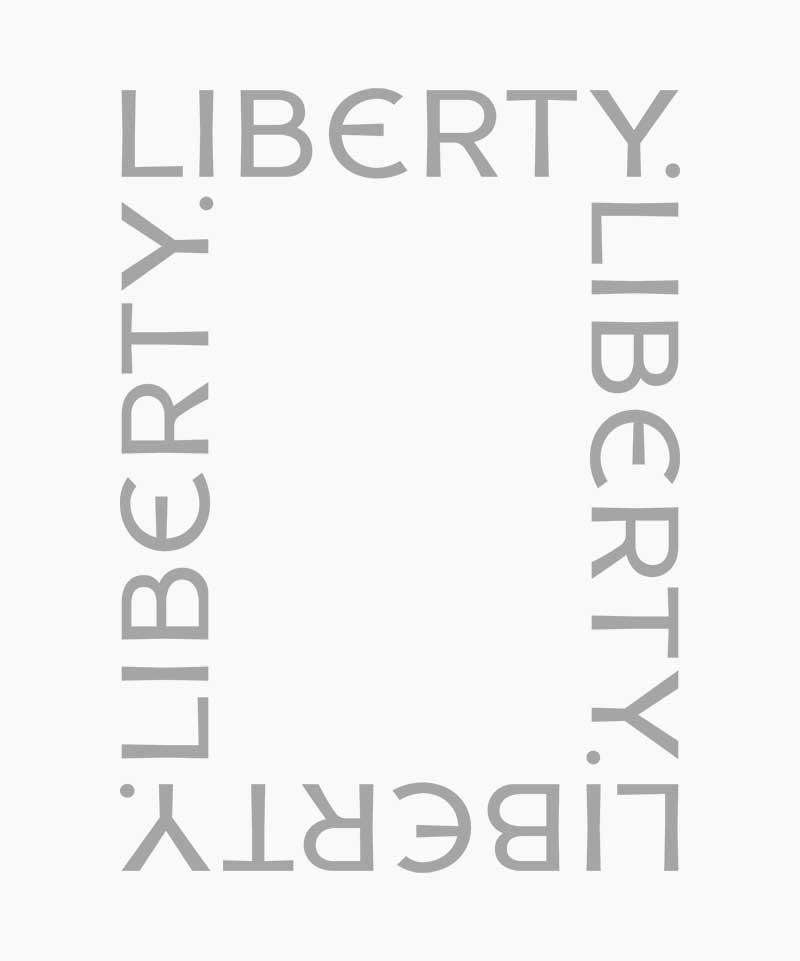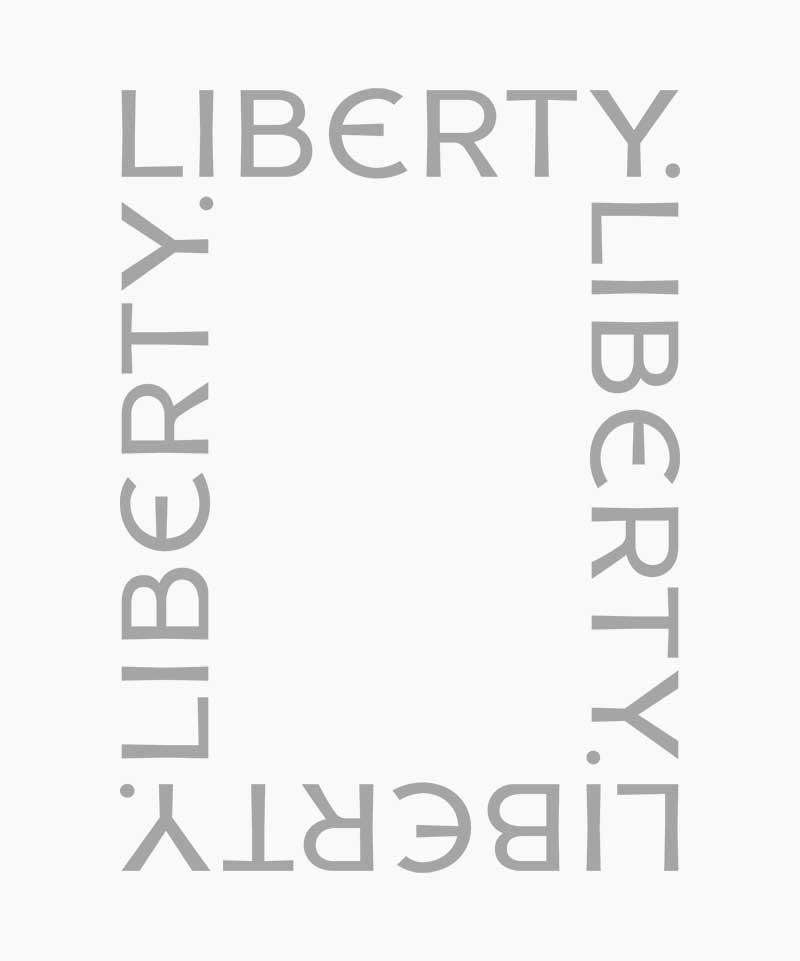 Editor's Notes
Get ahead on seasonal gift-giving with the booze-free rendition of the Forest Road drinks festive hamper, jam-packed with artisanal goods, sweet treats and flavoursome condiments.
Crafted from woven wicker and perfected with buffed brown leather buckles, straps and a practical carry handle, this online exclusive hamper is beautifully lined with our Forest Road print. It is filled with the very best hits from the Liberty Food Hall, featuring an array of regional indulgences, including Devonshire Thai chilli sauce, buttery fudge treats and hand-crafted truffles created by Prestat - Purveyors of Chocolates By Appointment To Her Majesty The Queen. One can also unearth jam and marmalade from the Yorkshire Dales, piccalilli from Cambridgeshire, alongside aromatic tea pyramids and crumbly fruit shortbread biscuits - the crowning accompaniment of any merry banquet.
Please note contents may be subject to change and product artwork may vary.
Please note that we can't offer refunds or exchanges on perishable goods such as food and alcohol, unless faulty or not as described. Please see Terms & Conditions for more details.
Read more
Read less
Features
Liberty Forest Road Alcohol Free Hamper
Leather buckles and carry handle
Created exclusively for Liberty London
Reusable wicker hamper
Includes: Buttermilk Vanilla Fudge (200g), Buttermilk Crumbly Sea Salt Caramel Fudge (200g), Liberty Dark Blend Ground Coffee (250g), Liberty Blend Tea (37.5g), Liberty Tomato Ketchup (290g), Liberty Black Garlic Ketchup (290g), Liberty Brown Sauce (290g), Rosebuds Preserves Strawberry Jam (227g), Rosebuds Preserves Seville Orange Marmalade (227g), Manfood Chunky Piccalilli (300g), Pump Street Milk Chocolate (70g), Cold-Pressed Chilli Rapeseed Oil (250ml), Cold-Pressed Garlic Rapeseed Oil (250ml),Prestat Finest Chocolates and Truffles (120g), Liberty Marzipan Fruits (75g), Frank's All Butter Oaties (230g), Liberty Horseradish Sauce (160g), Liberty Mint Jelly (200g), Sweet Thai Chilli Sauce (140ml), Liberty Heritage Milk Chocolate Bar (80g), Liberty Heritage Salted Caramel Chocolate Bar (80g), Wholegrain Mustard (150g), Dark Chocolate Sea Salt Caramel Truffles (175g), Pink Marc de Champagne Truffles (175g), All-Butter Fruit Shortbread Biscuits (230g), Heritage Earl Grey Tea 34.5g, Dark Chocolate Bar 70g, x2 Gold-Tone Chocolate Coin (90g)
COMPOSITION & SIZE
Straw; Leather; Metal (Chain); Tana Lawn™ Cotton
L: 61cm, H: 30cm, W: 42cm
Read more
Read less
Ingredients
Caramel Sea Salt Crumbly Fudge – Sugar, Sweetened Condensed Milk (Whole Milk, Sugar), Butter (Milk), Golden Syrup, Glucose Syrup, Sea Salt (0.5%), Natural Caramel Flavouring, Salt.(Allergens: (dairy, gluten)
Liberty Heritage Fruit Shortbread - Wheat Flour (Wheat Flour, Calcium Carbonate, Iron, Niacin, Thiamin), Butter (29.8%) (Butter (Milk), Salt), Sugar, Currants (8.9%), Cornflour (Allergens: Wheat, Milk)
Liberty English Breakfast Tea – Black Tea
Finest Chocolates and Truffles – Dark Chocolate (20%) (Cocoa Mass, Sugar, Cocoa Butter, Fat-reduced Cocoa Powder, Emulsifier: Soya Lecithin, Natural Vanilla Flavouring), Dry Fondant (Sugar, Glucose Syrup), Milk Chocolate (11%) (Sugar, Whole Milk Powder, Cocoa Butter, Cocoa Mass, Emulsifier: Soya Lecithin, Natural Vanilla Flavouring), Granulated Sugar, Caramel (Whipping Cream (Milk) Glucose Syrup, Sugar, Acidity Regulator: Citric Acid, Preservative: Sorbic Acid), White Chocolate (6%) (Sugar, Cocoa Butter, Whole Milk Powder, Emulsifier: Soya Lecithin, Natural Vanilla Flavouring), Hazelnut Paste (Sugar, Hazelnuts, Cocoa Butter), Pasteurised Whipping Cream (Milk), Crystallised Ginger (Ginger, Sugar), Praline (Hazelnuts, Sugar, Emulsifier: Soya Lecithin), Marzipan (Almond, Sugar, Invert Sugar Syrup), Whole Brazil Nut, Sea Salt Caramel (Whipping Cream (Milk), Glucose Syrup, Sugar, Acidity Regulator: Citric Acid, Sea Salt, Preservative,: Sorbic Acid), Hazelnuts, Krokant (Sugar, Almonds, Dextrose, Cocoa Butter), Glucose Syrup, Glucose Syrup, Cocoa Butter, Almonds, Blackcurrant Puree (Blackcurrant, Sugar), Icing Sugar, Passionfruit Puree, Raspberry Puree (Raspberry, Sugar), Walnuts, Rice Crisp (Rice Flour, wheat Flour, Sugar, Whey Powder (Milk), Malt Flour (Barley), Salt, Rapeseed Oil, Emulsifier: Soya Lecithin), Honey, Humectant: Sorbitol, Unsalted Butter (Milk), Acidity Regulator: Citric Acid, Pectin (Pectin, Acidity Regulator: Sodium Citrate, Dextrose), Passion Fruit Compound (Natural Flavouring, Sugar, Passionfruit Juice Concentrate, Glucose Syrup, Water, Acidity Regulator: Citric Acid), Raspberry Compound (Natural Flavouring, Sugar, Raspberry, Glucose Fructose Syrup, Carrot Extract, Blackcurrant Extract, Acidity Regulator: Citric Acid, Trisodium Citrate, Modified Starch), Blue Sugar (Sugar, Spirulina Powder, Glazing Agent: Carnauba Wax), Pink Sugar, (Sugar, Beet Juice, Glazing Agent: Carnauba Wax),decaffeinated Coffee, Violet Flavouring, Vanilla Powder, Rose Flavour (Flavouring, Humectant: Propylene Glycol), Banoffee Flavouring, Humectant: Invertase. Dark Chocolate Cocoa Solids Minimum 60%, Milk Chocolate Cocoa Solids Minimum 31% and Milk Solids Minimum 21% (Allergens: Soya, Milk, Hazelnuts, Almonds, Brazil Nuts, Wheat, Barley)
Strawberry Jam – Strawberries (81%), Unrefined Sugar, Fresh Lemon Juice Total Sugar Content: 66g Per 100g
Seville Marmalade – Unrefined Sugar Water, Seville Oranges (33%), Fresh Lemon Juice, Coriander Seeds
Piccalilli – Cider Vinegar, Cucumbers (21%), Peppers (15%),Carrots (7%), Cauliflower (7%), Green Beans (6%), Sugar, Radishes (4%), Shallots (3.5%), Salt, Cornflour, Honey, Mustard Seed, Turmeric, Mustard Powder, Ground Cumin, Ground Coriander. (Allergens: mustard) Made in an environment where peanuts, barley, fish, crustaceans and sulphites are handled.
Liberty Milk Chocolate – Cocoa Beans (33%) , Cane Sugar (25%), Organic Cocoa Butter (24%), Milk Powder (17%) (Allergens: dairy)
Liberty Dark Blend Ground Coffee – 100% Roasted Coffee
Vanilla Crumbly Fudge – Sugar, Sweetened Condensed Milk (Whole Milk, Sugar), Butter (10%) (Milk), Golden Syrup, Glucose Syrup, Salt, Natural Vanilla Extract. (Allergens: Milk)
Tomato Ketchup – Tomato (54g per 100g of Tomato Ketchup), Red Peppers, Onions, White Wine Vinegar, Sugar, Garlic, Paprika, Mustard Powder, Salt, Black Pepper, Cloves. (Allergens: mustard)
Black Garlic Ketchup - Brown Sugar, Black Garlic (19%), Acetic Acid, Sugar, Onions, Balsamic Vinegar (White Wine Vinegar, Cooked Grape Must), Tomato Puree, Olive Oil, Halen Mon Anglesey Sea Salt PDO, Spices
Marzipan Fruits - Marzipan (Sugar, Almonds [27%], Water), Sugar, Invert Sugar, Glucose Syrup, Glazing Agent: Shellac; Concentrates: Safflower, Spirulina, Lemon, Apple, Carrot, Hibiscus, Molasses, Sweet Potato, Radish; Colours: Beetroot Red, Paprika Extract; Invertase, Cornflour. (Allergens: Almonds)
Horseradish Sauce - Horseradish (45%), White Wine Vinegar [Sulphites], Milk, Cream (11%) Milk, Sugar, Cornflour, Salt, Mustard Seeds, Stabiliser: Xanthan Gum. (Allergens: Sulphites, Milk, Mustard)
Mint Jelly - Sugar, Apple Juice (25%), White Wine Vinegar, Fresh Mint (1%), Gelling Agent: Pectin
Thai Sweet Chilli Sauce - Sugar, Cider Vinegar, Garlic, Dried Red Chilli (1%), Fresh Habanero Chilli (1%)
Liberty Heritage Salted Caramel Chocolate Bar - Sugar, Cocoa Butter, Whole Milk Powder, Skimmed MilkPowder, Cocoa Mass, Caramel Powder (4.5%) (Skimmed Milk Powder, Milk Proteins, Sugar, Butter (Milk)), Whey Powder (From Milk), Lactose (From Milk), Emulsifier (Soya Lecithin), Sea Salt (0.3%), Flavourings (Caramel, Natural Vanilla). Milk Chocolate Contains Cocoa Solids 34.5% Min.; Milk Solids 16% Min.(Allergens: milk, soya)
Chilli Rapeseed Oil - Cold-Pressed Rapeseed Oil (98.8%), Chilli Extract, Red Chilli Flakes
Garlic Rapeseed Oil - Cold-Pressed Rapeseed Oil (98.6%), Natural Garlic Flavouring
Wholegrain Mustard - Mustard Seeds (37%), Honey (25%), Water, White Wine Vinegar. (Allergens: Mustard, Sulphites) Dark Chocolate Sea Salt Caramel Truffles - Dark Chocolate (57%) (Cocoa Mass, Sugar, Fat Reduced Cocoa Powder, Emulsifier: Soya Lecithin; Natural Vanilla Flavouring), Sea Salt Caramel (36%) (Whipping Cream (Milk), Sugar, Glucose Syrup, Water, Sea Salt, Acidity Regulator: Citric Acid; Preservative: Sorbic Acid), Cocoa Powder. (Allergens: Soya, Milk)
Pink Marc de Champagne Truffles - Sugar, Whipping Cream (Milk), Cocoa Butter, Whole Milk Powder, Cocoa Mass, Glucose Syrup, Marc De Champagne (3.5%), Butter (Milk), Humectant: Sorbitol, Colour: Beetroot Extract, Emulsifier: Soya Lecithin, Natural Vanilla Flavouring, Preservative: Sorbic Acid. (Allergens: Soya, Milk)
Brown Sauce - Tomato, Onions, Malt Vinegar, White Wine Vinegar, Brown Sugar, Balsamic Vinegar (Wine Vinegar, Cooked Grape Must), Dates, Raisins, Tamarind, Garlic, Ginger, Salt, Chilli, Mixed Herbs, Cardamom, Black Pepper, Cloves (Allergens: gluten)
All-Butter Oaties - Self-Raising Wheat Flour (Wheat Flour, Calcium Carbonate, Iron, Niacin, Thiamine, Sodium Carbonate, Calcium Phosphate), Sugar, Salted Butter (20%), Oats (18%), Golden Syrup, Raising Agent: Sodium Bicarbonate. (Allergens: Wheat, Butter)
May contain traces of nuts
Earl Grey Tea - Black Tea, Natural Bergamot Flavour, Cornflower Petals
Gold-Tone Chocolate Coin - Sugar, Cocoa Butter, Whole Milk Powder, Cocoa Mass, Whey Powder (Milk), Emulsifier, Soya Lecithin, Natural Vanilla Flavouring. (Allergens: Milk, Soya)
Heritage Dark Chocolate Bar - Cocoa Mass, Sugar, Cocoa Butter, Emulsifier (Soya Lecithin). Dark Chocolate Contains Cocoa Solids 70% Minimum.(Allergens: milk, soya)
Read more
Read less