Take a peek inside the historic brand's Lincolnshire studio
Video
In the Studio
Omersa
Take a peek inside the historic brand's Lincolnshire studio
Shop Omersa
mute/unmute
Omersa has been crafting leather animals since 1927 - back when leatherworker 'Old Bill' sold his very first leather pig to Liberty, creatively designed using offcuts from luggage and briefcases. An instant hit, the animals have been beloved by Liberty customers ever since, with the range growing to encompass a vast menagerie of creatures, destined to be adopted as new members of the family. Today, Omersa's 14-strong team works from a studio in Lincolnshire, using leather sourced from a tannery in Devon to undertake traditional cutting, stuffing and staining methods. We paid them a visit to see how Omersa creatures come to life.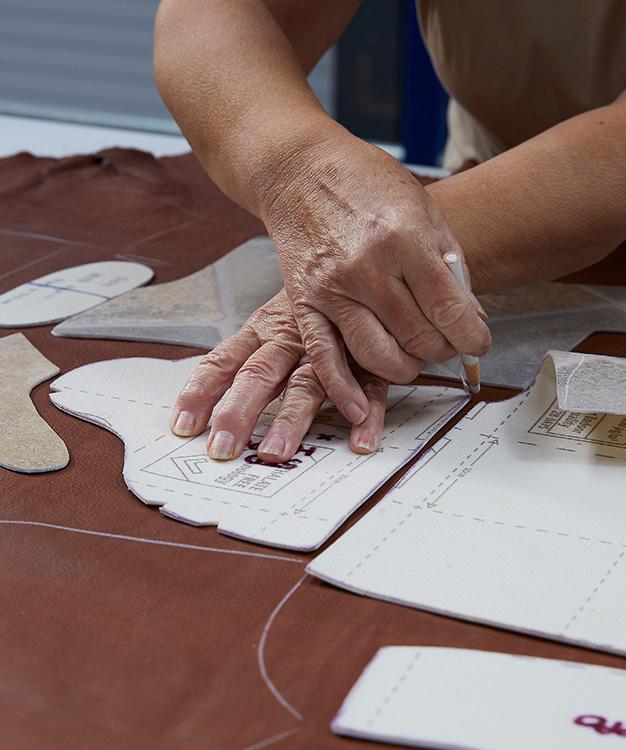 Shop Omersa
"Our production process is special because each piece is handmade. A lot of care and attention has to go into the making of each piece - the reward is seeing an end product develop under your hands."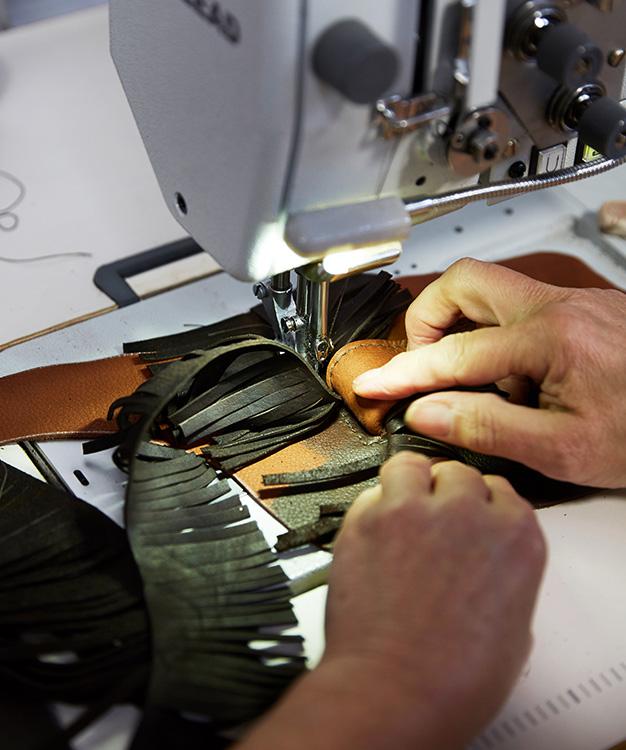 Shop Omersa
"Our leather is sourced from a tannery based in Devon, and tanned specifically for our purpose. Top-grade skins are selected for us, i.e. with minimal cuts, nicks and scarring. When marking out a leather hide we use the natural markings on the hide to best suit the animal being made. We hand-stain the leather a mahogany brown, and then 'antique' the finish with wax polish and other special ingredients - no further finishing agents or products are used."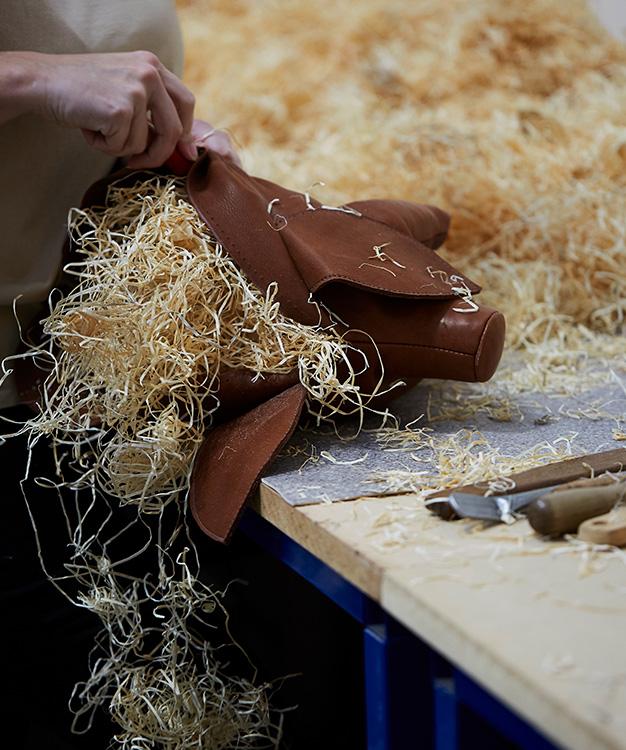 Shop Omersa
"We have employed the same methods of production since the beginning - there have been many suggestions over the years as to how the processes can be mechanised, but we think the old ways work best! Our new pattern designs are based on the original concept. We keep to the idea of our animals having some functionality - i.e. as a footstool, and not purely as decorative pieces."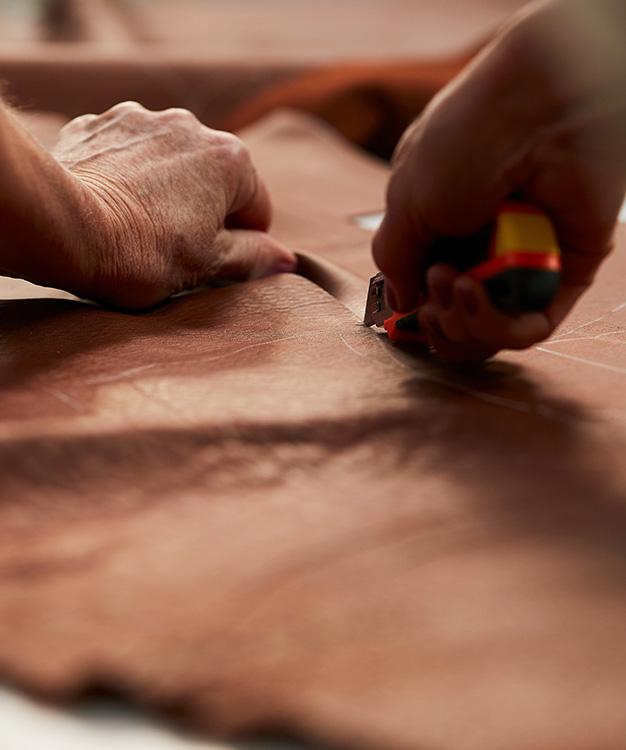 Shop Omersa
"The animals can be found in homes all over the world. There is the 1965 iconic picture of Edie Sedgwick, muse of Andy Warhol, balancing on a superking rhino on the front cover of Vogue USA. We have a lovely picture of Ingrid Bergman in a study resting her feet on a pig, and another picture of John Betjeman reading poetry balancing on a pig. Sam Smith, Cara Delevingne and Alexa Chung have all been Instagrammed in the company of our animals."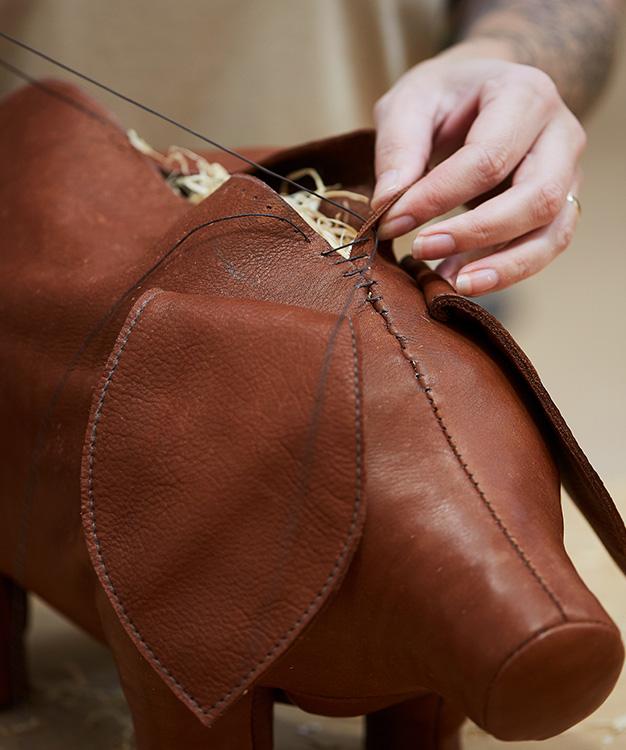 Shop Omersa
"I think people love our animals because they are fun, quirky, tactile and hand-crafted. They all have a story to tell - they are made to last a lifetime, and become very much a part of family life… There are just so many to like, it is a hard decision to know which one to have!"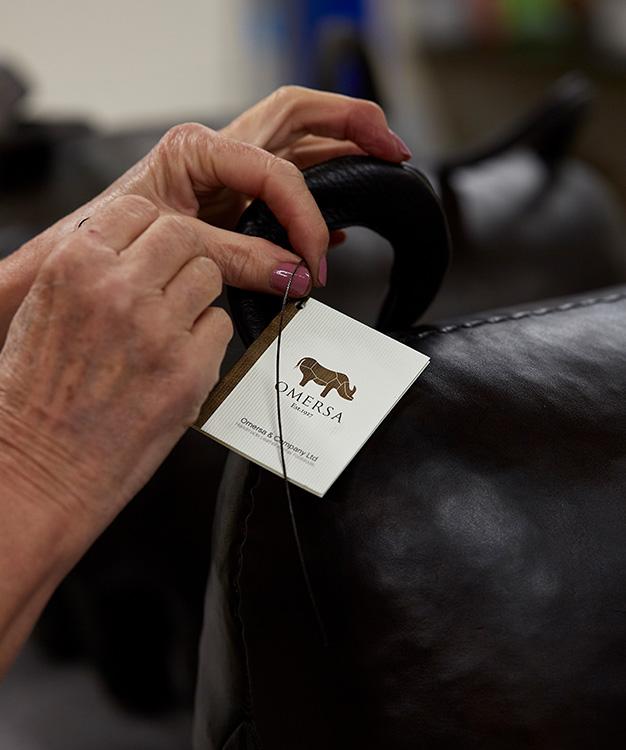 Shop Omersa