Feature
Behind the Scenes
The Liberty Printing Mill
Take a journey to Liberty Fabrics' Italian printing mill, and watch our iconic prints come to life
Shop Liberty Fabrics
mute/unmute
Liberty has been a pioneer of fabric innovation since we began printing our own designs well over a century ago. Today we have our own mill located near the banks of Lake Como – the centre of the European textile industry. Using both cutting-edge technology and traditional techniques, archival and studio-fresh designs are printed to stunning effect on bases such as linen, chambray and, of course, our signature Tana Lawn cotton.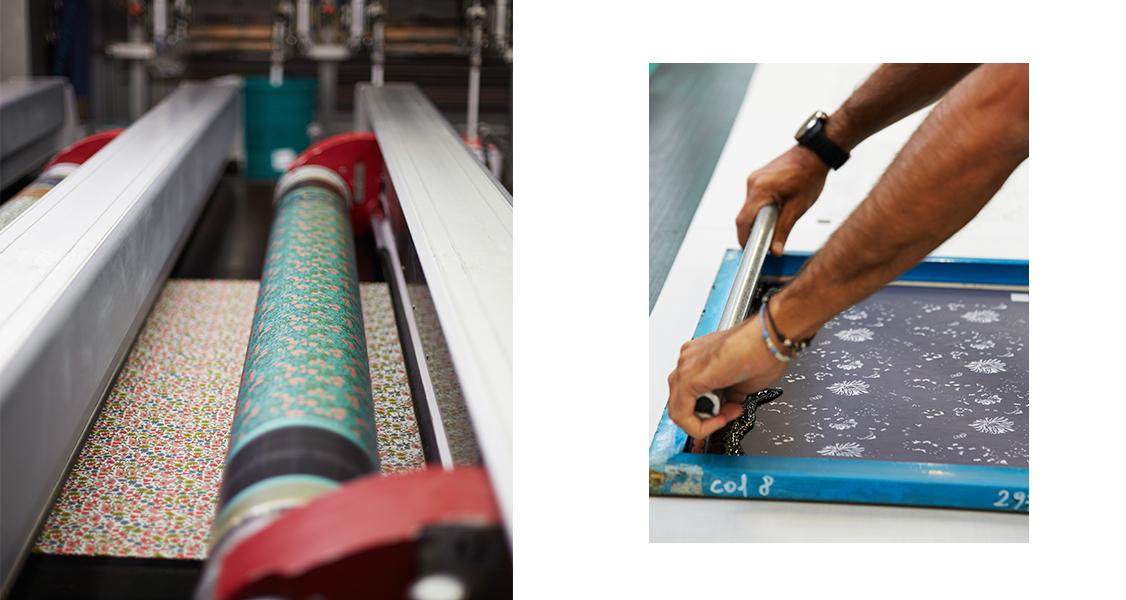 Print Magic
The air in the mill is filled with rhythmic clanging and whirring, plus a surprisingly sweet fragrance of steam and dye. Plain white cotton bases are supplied by a historic local family-run textile mill which was founded 150 years ago. Our specialists print millions of metres of fabric every year, using both rotary screen and digital printing technologies. Swathes of fabric are rolled across the floor as they move through printing, steaming, washing and softening processes. They are later quality checked by eagle-eyed specialists, before the fabric is rolled up and shipped off across the globe.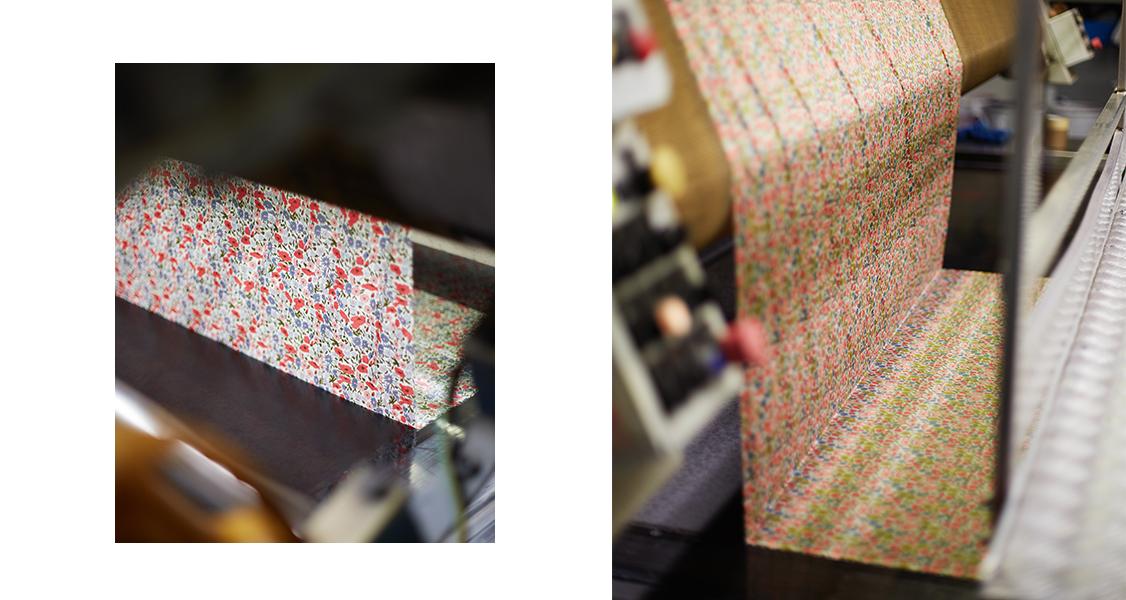 Heritage Meets Cutting-Edge
The first visiting point in the Liberty Printing Mill is the 'Colour Kitchen', where the initial print strike-offs are made. Dozens of unlidded paint pots cover all available surfaces, overseen by the technician (who, after working at the mill for many decades, is now well into his eighties). After strike-off testing, rotary screen printing can begin – this is done colour by colour, using artisan-cut rollers to dye each section for a pristinely graphic effect. Our printing mill is proud to continue with tried-and-tested traditional techniques, but also sits at the frontline of digital fabrics advancement, having recently invested in a new printing machine that is one of only a few in the world. The continual honing of skills and technologies ensures we bring our studio designers' photographic and painterly creations to life in the most vivid way possible.
The Liberty Printing Mill reflects both sides of the Liberty spirit – a proud history of heritage design, combined with a restlessly inventive approach. In accordance with the Liberty ethos, our printing mill is committed to improving sustainability – the printing mill doesn't use toxic dyes or heavy metals, and is certified with the highest Oeko-Tex level of 'Standard 100', as well as by the British Cotton Initiative. Tana Lawn is a unique, unmatchable material due to the specially selected ultra-fine long staple cotton and bespoke, obsessively fine-tuned process used to make it – but watching the printing process in action is a slice of real-life patterned magic.