Interview
A Woman for Women
Monica Vinader
We sat down with the brand's founder to catch up on career highlights and the new limited-edition collection, supporting Women for Women International
Shop now
Monica Vinader's eponymous brand has become a byword for contemporary, collectable jewellery, with its engraveable Fiji bracelets and stacking rings worn by women across the globe. Now in its 10th year, the brand is celebrating with a limited-edition collection, in support of Women for Women International - the charity who help female survivors of war to rebuild their lives. Comprising three friendship bracelet styles, each piece is designed to hold extended personal notes.
"It is an honour to support Women for Women International again. Every woman has the right to thrive, and this organisation provides the help needed to make that vision a reality, in extremely challenging circumstances."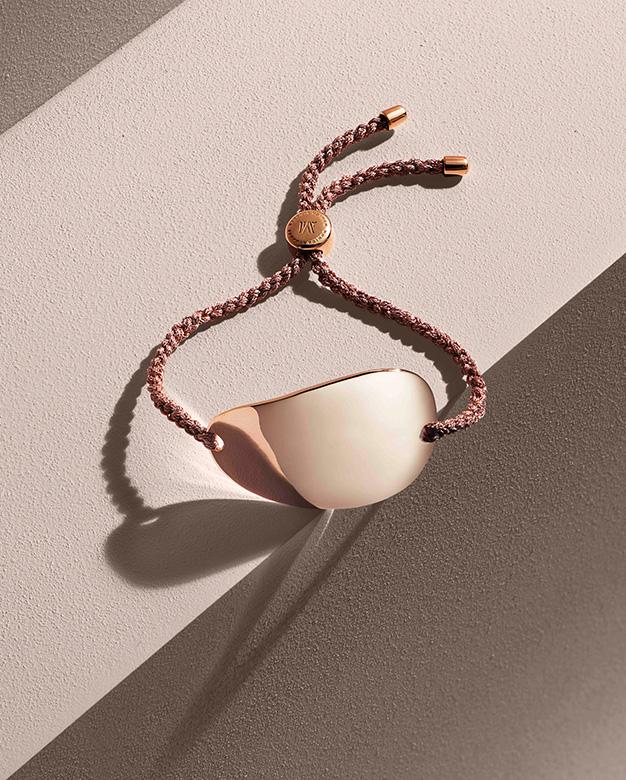 Shop Monica Vinader
Monica Vinader has been a Liberty Jewellery Hall favourite since the outset:
"I have a real soft spot for Liberty because when I was growing up, we would visit the store every time we were in London. Mum used to buy Liberty fabrics and make all of mine and my sister's dresses from it. She's now doing the same for my daughter and has even handed down some of my childhood clothes to her. It's become a bit of a tradition in our family, which I love. When Liberty asked to stock my jewellery, I felt honoured. This wonderful institution I knew so well was stocking my brand - that was a very proud moment."
Of her designs, Monica credits her art school roots as a sculptor for their organic shapes: "Over the years, our collections have become sharper and sleeker, but one thing I've always been fascinated by is gemstones. You can see this as much in our archive pieces for Liberty as in our newest collections today."
Aside from working with gemstones and bright colours, Monica's design ethos is to create precious jewellery that's ultimately wearable. So while diamonds are the traditional way to mark a ten year anniversary, Monica believes:
"Jewellery shouldn't be stowed away for special occasions. Our diamonds are as much about treating yourself and your friends on a whim as they are about waiting for that special gift from a loved one."
It is this drive to create covetable, accessible pieces that has lent a personal touch to Monica Vinader collections - whichever piece you invest in, there is a way to make it your own by stacking, engraving or layering. As we meet, Monica is wearing her Liberty stacking rings with clashing bright colours, and using the Square Facet ring as a cocktail piece: "I add Siren earrings for extra glamour," but the mix-and-match options are endless.

Maintaining a strict sense of identity as a designer in such a fast-growing brand is no easy feat, but as Monica Vinader reaches an ever-growing list of global locations the founder is determined to stick to her original mantra: "Creating jewellery that I personally love and can't wait to wear every day."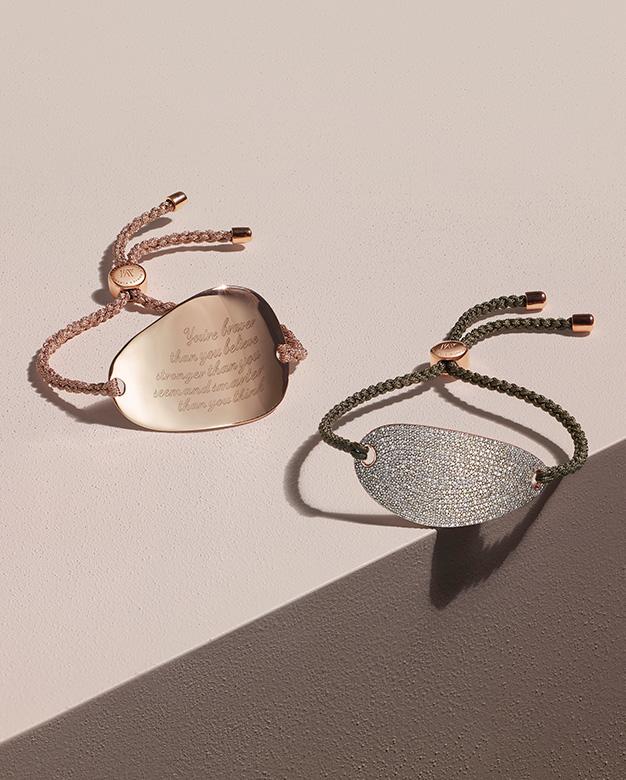 Shop Monica Vinader