Putting her textile background to good use, mum of two Rachel Howkins founded Ella & The Roo in 2016 – stitching up a line of characterful, hand-dyed children's wall hangings, direct from her dining table. Based in Oxfordshire, Howkins' love of nature plays into the décor of her kids' nurseries; rooms painted in earthy tones, dotted with textural fabrics and wooden toys. We swung by to get some inspiration.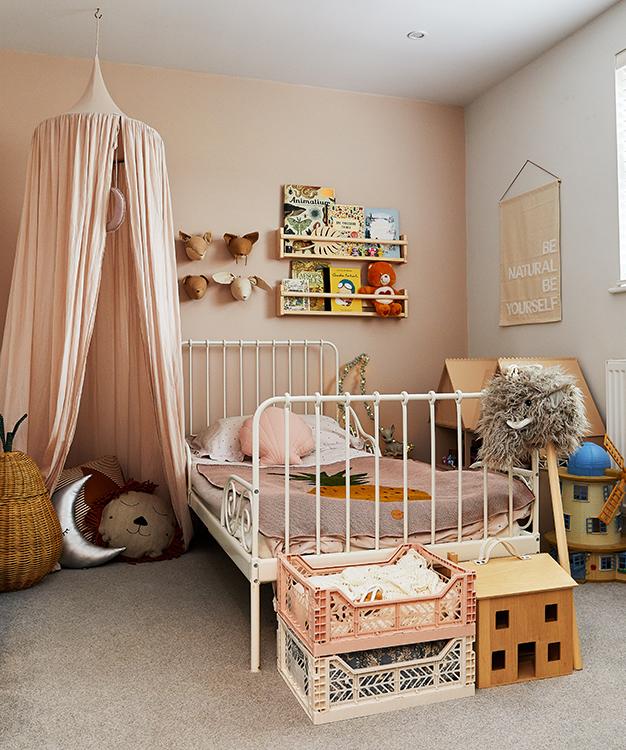 How did Ella & The Roo come to fruition?
Having my own creative business had always been an ambition I had wanted to achieve. During my maternity leave with my first daughter Ella in 2016, I began creating some print designs and wall hangings for children's nursery rooms - having not been able to find products that followed my natural/earthy style. Many products were mass produced overseas which was something I wanted to avoid when designing her room.
What's the story behind the name?
The name Ella & The Roo originates from my daughter's name and from my time spent in Australia watching kangaroos in outback. The colours and materials of the outback have always had a huge influence on my work, keeping the palette natural.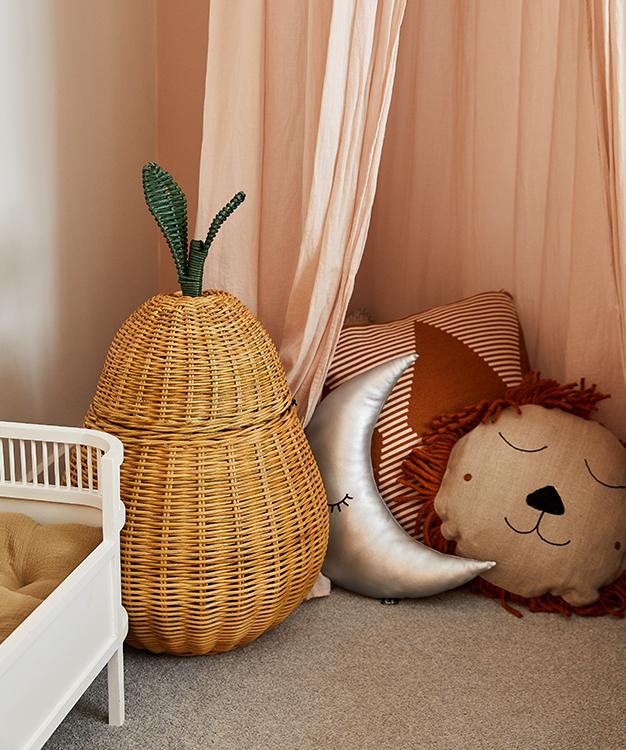 Can you tell us about your creative background?
For as long as I can remember, I have always been creative. My family are very hands on and practical, with my granny teaching me to knit left handed with a mirror at the age of five. From there I went on to study art and textiles at Falmouth and then followed a career in the arts as the Commercial Manager at Modern Art Oxford Gallery before starting a family. Interior design and architecture have always been a passion of mine, I remember constantly redesigning my bedroom as a young girl, decorating it every colour under the sun!
Where do you draw inspiration for your designs?
I draw inspiration from nature and the outside. It is important for me that my products are made with as many natural materials and processes as possible, with all the cotton fabric being hand-dyed using natural dyes and processes. My style has an antipodean influence, from mark making to sewing techniques.
"It is important for me that my products are made with as many natural materials and processes as possible, with all the cotton fabric being hand-dyed using natural dyes and processes."
Can you tell us about your production process?
The production from start to finish is completed by me. The products begin life as hand-dyed cotton using natural ingredients such as coffee beans, tea leaves or black beans. From there I hand-cut each pattern piece and machine stitch the animal heads, adding character with hand-stitch techniques. Finally, each animal is carefully wrapped in presentation boxes ready for delivery.
How do you spark the imagination of your own children?
By taking them outdoors to explore - there's nothing better than letting them free in the wild. Many of my activities with Ella and Joey are creative based; this usually starts with something as simple as turning a cardboard box into a boat or a shop - anything to get their imaginations going. I have a strong belief that children don't need many toys and the toys I do buy for them have multi-use or allow them to use their imagination and are not the latest cartoon character or trend.
Where are you based?
I am currently based in Oxfordshire and work from home from the dining table when Joey naps. We are in the process of relocating to the coast to live out our dream of a more outdoor lifestyle.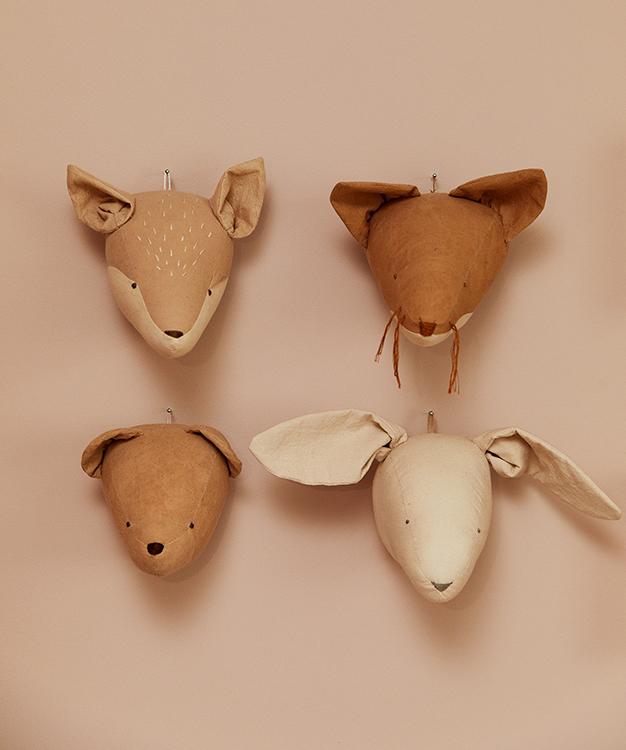 How long have you lived in your home?
We moved into our home in 2016, the week before Ella was born. We spent my pregnancy renovating our first home together and I can remember my kitchen worktops being fitted when I went into labour with Ella - it was chaos but great fun!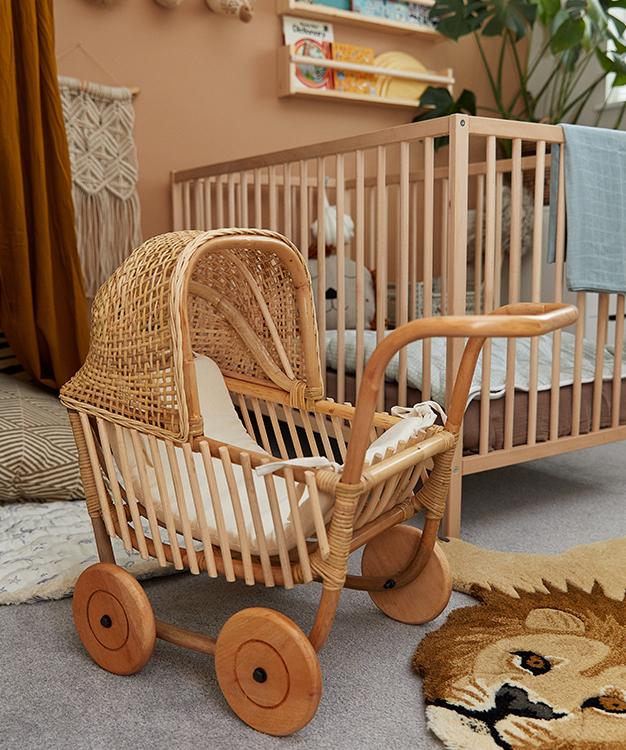 How did you go about decorating your children's rooms?
My style always comes from being close to nature, from materials to colours. The two children's rooms have been styled to have a calming influence carefully selecting products and colours that are earthy and calming. I like to create different zones for them to use and explore - both rooms have reading, play and sleep areas. Storage is really important also, I have chosen fun coloured crates and baskets for them to tidy everything away at the end of the day.
What do you consider to be most important when designing a child's room?
I think it's important to design a space that is adaptable and can grow with them through the different stages of childhood. We have an open plan living/kitchen space currently so our play areas are very limited. To overcome this, I converted the under-the-stairs cupboard in their play-den. It's perfect because they love to hide out in the den and play without having toys everywhere.