Interview
Sculpting Stories
All Blues
Founders Jacob Skragge and Fredrik Nathorst talk traditional craftsmanship and futuristic personalisation
Shop now
Both born and raised in Stockholm, old friends Jacob Skragge and Fredrik Nathorst founded contemporary jewellery brand All Blues in 2010. Their trans-seasonal collections balance Scandinavian simplicity and human warmth – capturing emotive stories in sculpted, wearable pieces. Designs are hand-crafted in Sweden by third-generation silver and goldsmiths – but Skragge and Nathorst are by no means stuck in the past. We speak to them as they lay plans for a revolutionary 3D scanning device, set to take personalistion to a whole new level…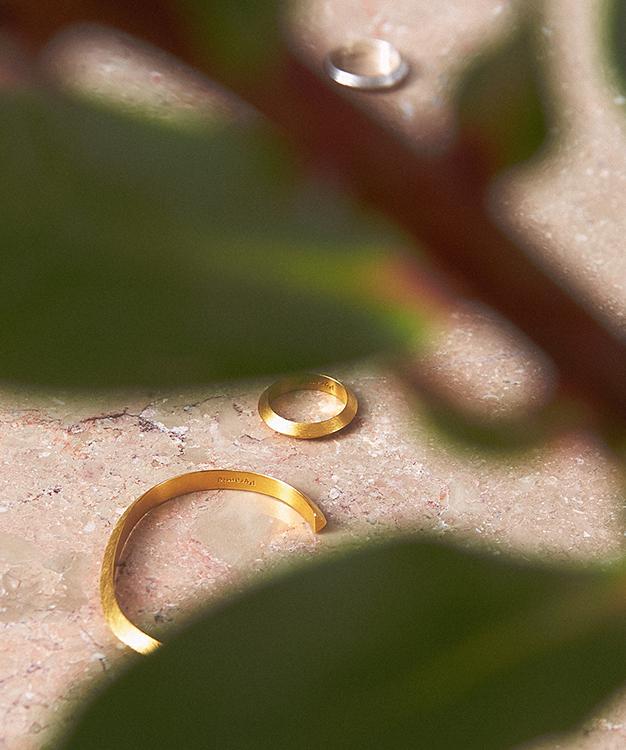 How did the two of you come to work together?
Fredrik: We were the only ones among our friends that had a mutual interest in these matters, so it happened quite naturally from that point.
What were your backgrounds prior to All Blues?
Fredrik: High school and various jobs by the hour for pocket money.
Why did you decide to launch a jewellery brand?
Fredrik: We had a need to do something but had no idea of what that something was. Jewellery was initially a rational decision based on the fact that men's jewellery was unheard of in our home town Stockholm at that time. We didn't know the first thing about jewellery, but the same applied to basically everything.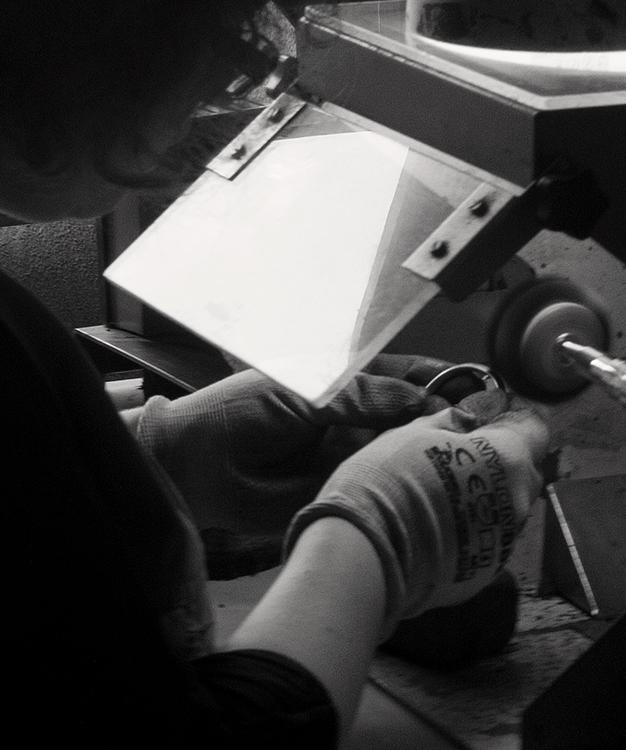 What roles do each of you play in the business?
Fredrik: An extrovert and an introvert. We mostly do the product together, but apart from that Jacob is the one on a plane making things happen, and I'm the one at the office looking at image, spatial, code and graphic design.
What's the starting point for your collections?
Fredrik: A thought. We never design for the sake of design.
They aren't seasonal - is this intentional?
Fredrik: For several reasons, yes. We don't want to be a part of the excessive consumption, there is no connection between jewellery and weather, we don't like aesthetics that "run out of fashion", it limits our own creative process. To name a few.
What informs your aesthetic?
Jacob: Simple and wearable yet bold.
"We don't want to be a part of the excessive consumption, there is no connection between jewellery and weather, we don't like aesthetics that 'run out of fashion', it limits our own creative process."
There are often stories behind your collections – can you tell us about them?
Jacob: Yes, (personal) stories are many times a starting point for our design. For example, the Ruined Omelette collection – Fredrik was not so successful in making a Sunday morning omelette when he accidentally dropped an egg on the floor. We made a small collection based on that smashed egg. The eggshell, yolk and egg white in silver and gold. And we made 500 lookbook-becomes-cookbook copies with the chef Stefano Catenacci.
Where do you source your materials?
Jacob: We buy the silver and gold from a fine metal supplier in Stockholm.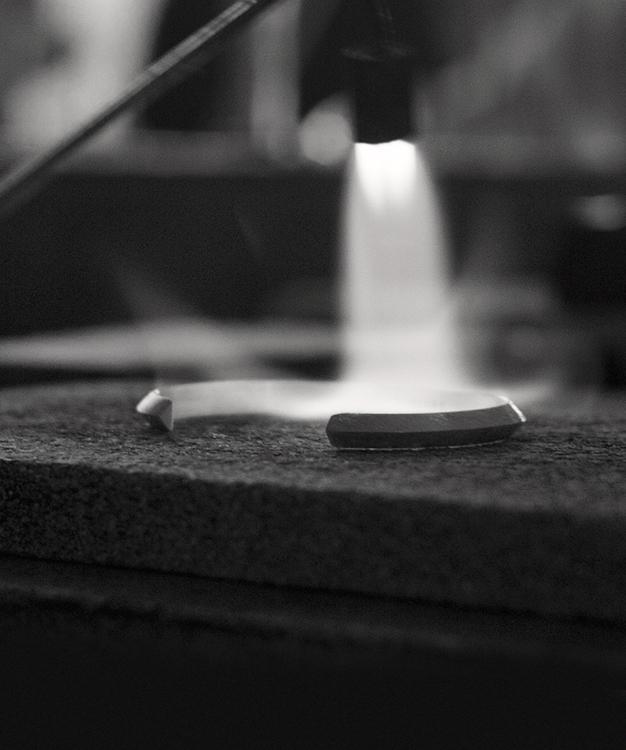 How do you manage your production?
Jacob: Everything is made by hand in Stockholm by a third-generation goldsmith studio.
Can you give us an overview of the process?
Jacob: We draw inspiration from everything around us, real life events, nature, random objects, thoughts. These mixed sources of ideas are re-interpreted as jewellery. Since me and Fredrik are not goldsmiths, we work very closely with the artisans throughout the whole process. We come with design ideas, get their feedback regarding construction, production and finish.
Why is it important to you to keep the Nordic traditions of silver and goldsmithing alive?
Jacob: We are both born and raised in Sweden, it's become a bit nostalgic. Many small goldsmith studios run out of business due to the outsource of production to Asia. If this doesn't change, eventually, the artisanal knowledge and its intellectual properties that's been passed on by generations would diminish and eventually disappear.
Can you tell us about the artisans who craft your jewellery?
Jacob: Silver and goldsmiths, women and men, mixed ages, mixed backgrounds, working in this red brick building by the harbour of Södertälje, just outside central of Stockholm.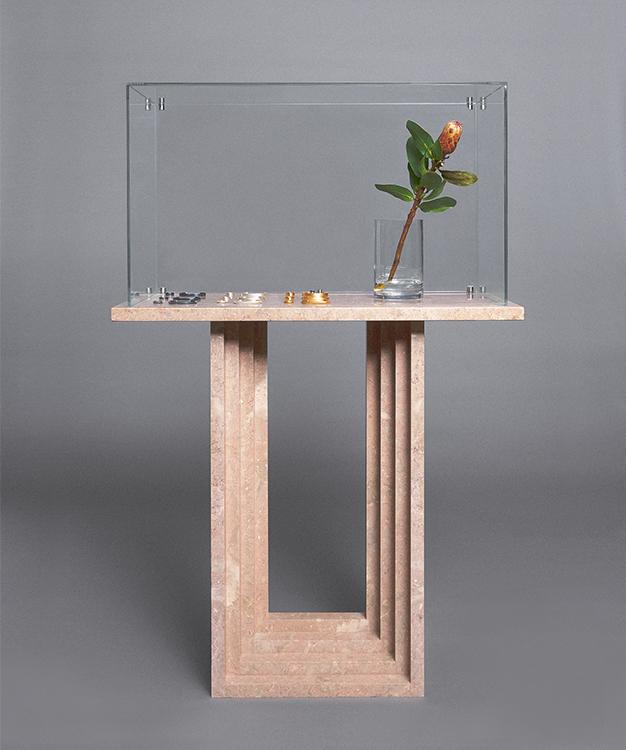 How has the brand evolved since its launch in 2010?
Jacob: Apart from the fact we are still called All Blues and work with jewellery, everything has changed. It started as a hobby project with Fredrik's mum's kitchen table as our head office, only focusing on men's jewellery with a collection of five products. Today we do women's and men's jewellery, the collection soon counts 150 products and we have 70 stockists globally.
Can you tell us about your 3D scanning device?
Jacob: It is a new popup-based customisation project we are doing with selected retail partners. We ran into the concept of 3D scanning and were just blown away – we asked ourselves what would happen if customers could bring something they hold dear, and we help them to recreate that object (or even person) as a scaled down but exact replica in sterling silver.
What has been key to your success?
Jacob: I think we have been naïve enough to pursue our dreams, we've been learning from all thousands of failures, and we have been working our asses off.