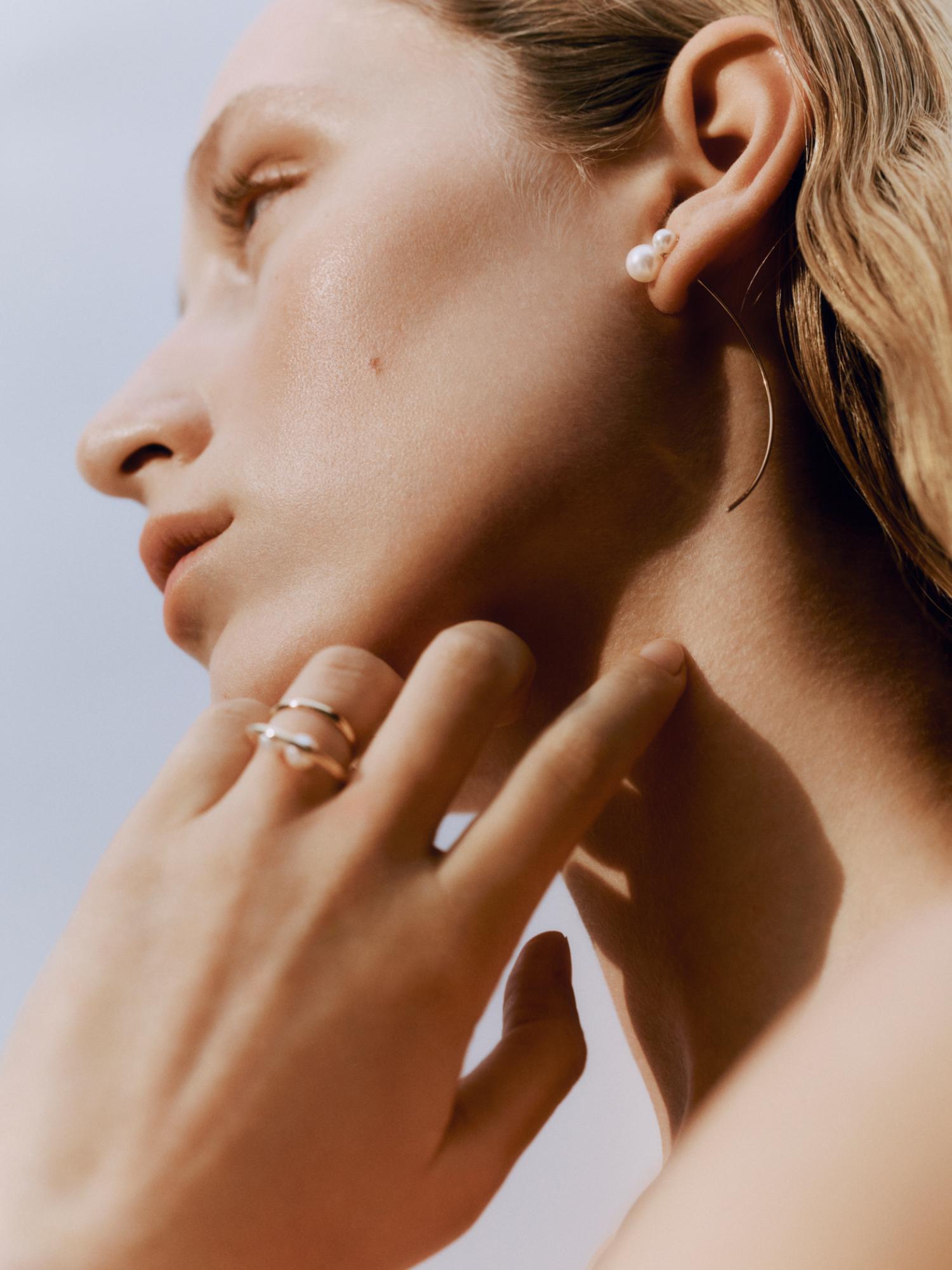 Top 5
Alternative Pearl Jewellery
Embrace the beauty of natural imperfection with contemporary pearl designs from five of our favourite jewellery brands
Shop Fine Jewellery
By: Chloe Simpkins
Truly timeless in every sense of the word, a string of pearls is a jewellery box staple that will never go out of style. But recently, many brands have been straying from traditional pearl jewellery and playing with different sizes and organic shapes to create pieces that are both heirloom-worthy and endlessly wearable. Here we round up five of our favourite alternative pearl designs that work with any outfit or occasion.
Mizuki
Crafted from 14 carat gold, this delicate chain necklace is part of Mizuki's Sea of Beauty collection - a modern exploration of the natural beauty of freshwater pearls. Featuring a baroque pearl pendant and an asymmetric fringe of mini Akoya pearls, it's perfect for styling alone or layering with other favourites.
Shop now
Alighieri
The La Calliope choker necklace is a modern heirloom piece from Alighieri - the jewellery brand inspired by Dante's Divine Comedy. The design features a clustered string of naturally irregular freshwater pearls, offset by a talismanic charm crafted from 24 carat gold-gilded bronze.
Shop now
Satomi Kawakita
Satomi Kawakita's Baby Pearl ring shines a spotlight on the unlimited beauty of naturally formed, ethically sourced pearls. Handcrafted from solid 14 carat gold, it features a tiny freshwater pearl in a minimal six-claw setting - an understated addition to any ring stack.
Shop now
Grainne Morton
Handmade from found objects, coloured gems and tiny trinkets, every Grainne Morton design is beautifully unique. Each of these earrings features a hand-carved mother of pearl feather and a fine gold-plated chain that threads through the ear in an elegant double drop.
Shop now
Pascale Monvoisin
Pascale Monvoisin's Charlie ring celebrates the beauty of imperfection with a lustrous freshwater pearl on a 9 carat gold band. Naturally unique in size, shape and colour, the design is finished with a single white diamond in a hammered gold inlay for a talismanic twist on traditional pearl jewellery.
Shop now