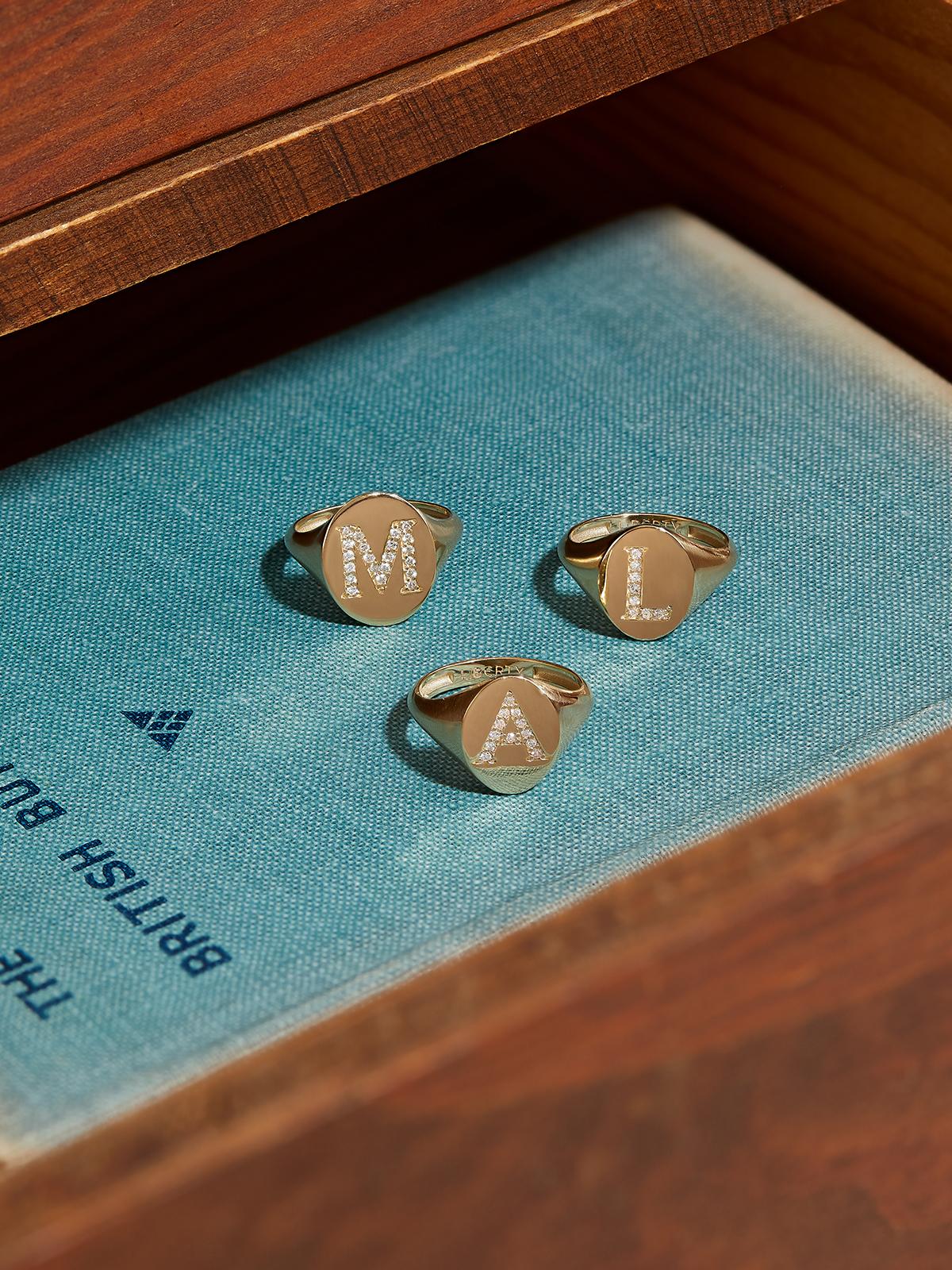 Top 5
Alternative Diamond Jewellery
Discover a fresh take on traditional diamonds with elevated staples from five of our favourite jewellery brands
Shop Fine Jewellery
By: Chloe Simpkins
Truly timeless in every sense of the word, a classic diamond solitaire ring will always be the crown jewel of any curation. But recently, many brands have been straying from traditional diamond jewellery and playing with settings, cuts and contemporary motifs to create pieces that are both heirloom-worthy and endlessly wearable. Here we round up five of our favourite alternative diamond designs that work with any outfit or occasion.
Roxanne First
Both timeless and versatile, Roxanne First's jewellery is designed for endless mixing and matching – and this distinctive ear crawler is no different. Crafted from 14 carat gold, it's studded with an arc of diamonds for an eye-catching addition to your everyday line-up.
Shop now
Brooke Gregson
Brooke Gregson's appreciation for organic gems shines through in this 18 carat gold ring, set with a trio of geometric cut diamonds. The designer's signature Georgian bezel settings shine a spotlight on the subtle idiosyncrasies of each stone.
Shop now
Liberty
Each Liberty signet ring is handcrafted in Italy from 9 carat gold and set with lab-grown diamonds in the shape of your chosen initial. A modern heirloom that pays tribute to Liberty's collector spirit, it's perfect for personalised gifting.
Shop now
Maria Tash
Available in multiple variations of 18 carat gold, Maria Tash's diamond eternity hoops are favourites for good reason. Ultra-delicate and endlessly versatile, this invisible-set version can be worn in a range of lobe and cartilage piercings for an elegant everyday look.
Shop now
Hirotaka
Elegantly understated, this diamond-encrusted hook earring from Hirotaka can be worn with the tip around the edge of the lobe or tucked into the inner ear. Handmade from 10 carat gold, it styles beautifully alone or stacked with other hoops.
Shop now