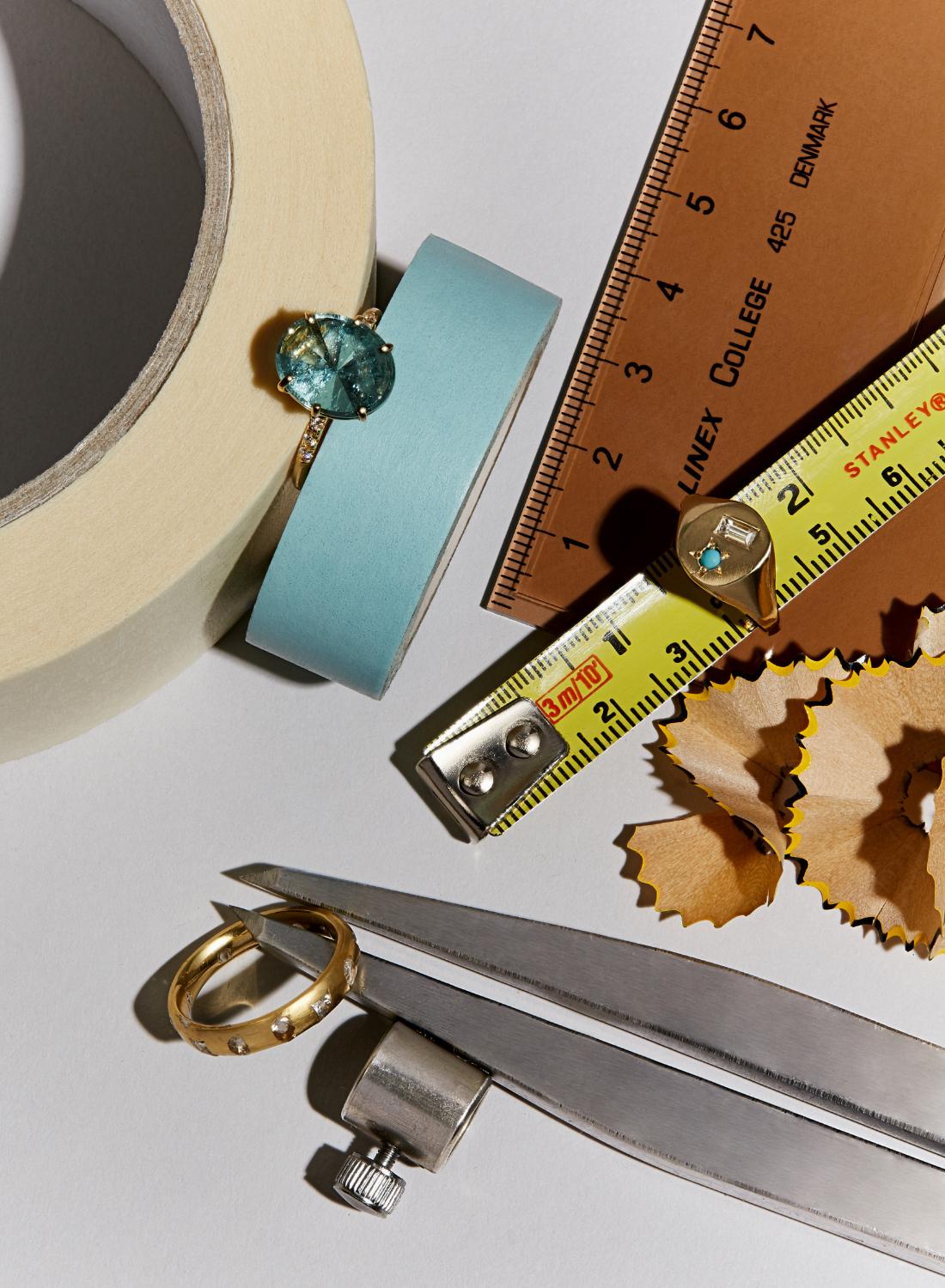 Beauty by Design
Sustainable Jewellery
Discover the conscious jewellery brands putting people and planet first
Shop Conscious
Crafting jewellery sustainably seems somewhat challenging in an industry driven by seasonal trends and newness. But just as we have started to think before we shop, many jewellery brands are aligning with the conscious consumer by opting for recycled metals, ethically sourced stones and beautiful handmade designs that centre the local artisan community. Get to know the jewellery designers who are changing the game…
Shyla
Shyla is an ethical jewellery brand that uses hydro glass and recycled metals to create pieces that go far beyond the trends of a single season, ensuring they will stay relevant for many years to come. The female-led brand also works with several small charities that educate some of the poorest women in India, teaching them a craft they can use to support and sustain their families.
Shop Shyla
Brooke Gregson
Brooke Gregson knows wearing one-of-a-kind rocks should never come with a cost. By partnering with organisations in the USA and Europe, she ensures the unique stones that define her designs are always ethically sourced. Each of her captivating pieces is handmade using 100% recycled gold, supporting local craft with teams of specialist jewellers in both London and Los Angeles.
Shop Brooke Gregson
Otiumberg
Otiumberg takes a circular approach to jewellery design by using recycled raw materials, minimising waste during production and offering repair services to maximise the life of every piece. The designers always consider the physical and emotional durability of each new design to ensure it can and will be worn for many years to come. This slower, non-seasonal mindset is what drives the brand's core collection of elevated jewellery staples.
Shop Otiumberg
Melissa Joy Manning
Every piece of Melissa Joy Manning's jewellery is handcrafted in the brand's Green-certified studio in California using 100% recycled metals and responsibly sourced stones. By supporting domestic production, the brand increases the demand for artisan job opportunities in the local community while drastically reducing the carbon footprint and heavy waste produced by imported, machine-made jewellery.
Shop Melissa Joy Manning
Andrea Fohrman
Committed to authenticity in both life and work, Andrea Fohrman hand-picks every stone used in her distinctively celestial jewellery designs. Each piece is then handmade by local artisans using mostly recycled metals for a truly one-of-a-kind finish. With her grandmother's jewellery box acting as a key source of inspiration, Fohrman's designs are modern heirlooms that can be passed through the generations for multiple lifetimes of love.
Shop Andrea Fohrman