Interview
The Climb
Snow Peak's Lisa Yamai
We meet the Japanese designer developing techwear rooted in nature
Shop Snow Peak
Streetwear and performance wear are converging – and Japanese ingenuity has made it happen. Founded by Yukio Yamai, Snow Peak has been a leader of mountaineering expertise since 1958. Now granddaughter Lisa Yamai has driven the family business into unchartered territory, with a line of fashion-minded apparel launched in 2014 – for which utilitarian design runs deeper than aesthetic alone. We caught up with the designer about the appetite for the outdoors that's pushing techwear to its peak.
On the Snow Peak aesthetic…
Our aim is to increase the value of the life of each customer with our products and service. It is essential that we provide good design and quality products. The most significant difference between Snow Peak and other companies is that we produce additional value and customer experiences.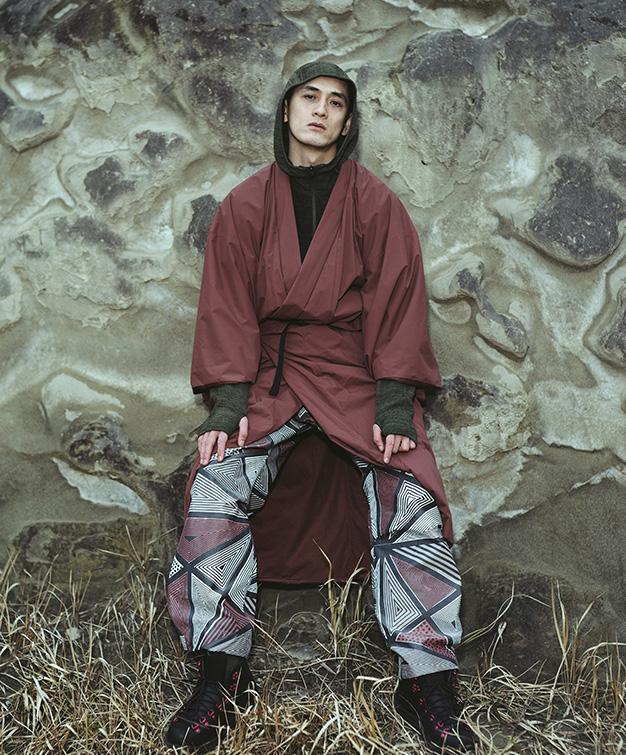 On the move into apparel…
When I joined Snow Peak there weren't any high-fashion outdoor apparel brands in existence. Building an apparel line, which combines the outdoors, my personal background and fashion, I want to bridge the gap between the outdoor market and the fashion market. I also wish to increase the number of people who enjoy 'lifestyle with nature', which is Snow Peak's mission. Since we started apparel in 2014, we have been recognised as a major brand of 'urban outdoor fashion', which started in Japan and has gained popularity across the USA.

I am working to blur the boundary between the outdoor market and fashion industry, and the concept is becoming popular across both. I am very proud that Snow Peak has brought new value to the fashion industry like this.
On balancing performance and wearability…
We are continually developing products centred on camping and all our products have features that can withstand the natural environment of the great outdoors. We have tested the product durability of all our fabrics and products. We have a high-quality control standard and choose materials and designs that are practical and fashionable.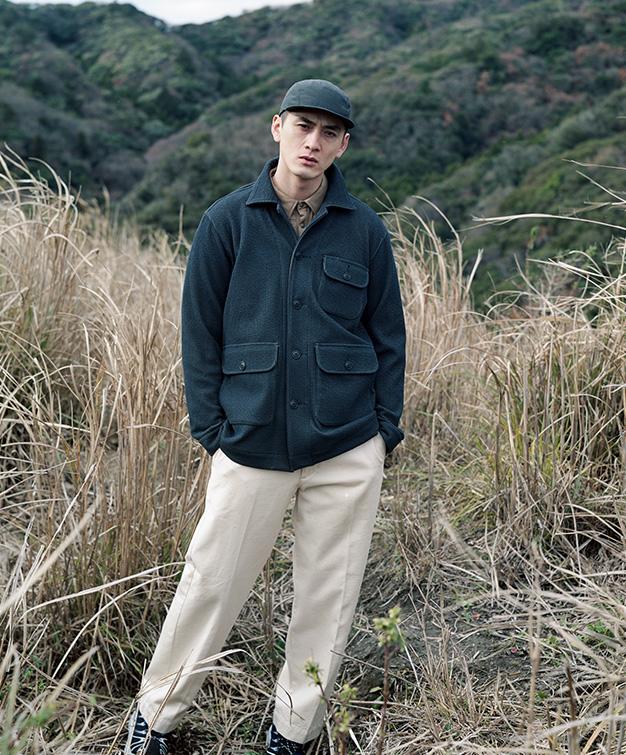 "As long as there are people who are willing to be immersed in nature, our challenge will continue with the ever-changing ways that people experience the outdoors."
On the great outdoors and connecting with nature….
When you live in nature you have to predict what can happen next on your own. I think human abilities degenerate because of the progress of IT, and we can only bring back our wildness by improving our fifth – and brightening up our sixth – sense.

I feel that all things are equal in nature. Regardless of your position, nationality, gender, only nature lets you realise what is important for a human being. There are things that are decided by society and rules, but the reason why I can judge what is right as a human being, is because I am choosing to be connected with nature and continuing to be connected with people in nature.
On sourcing materials…
We source almost 100% of our materials from Japan. I believe the performance and quality of Japanese materials are the best in the world and I work on innovating new materials with fabric manufacturers every season. They create the materials that don't exist, but that I really want, and they make it a reality. I feel that manufacturers are alchemists.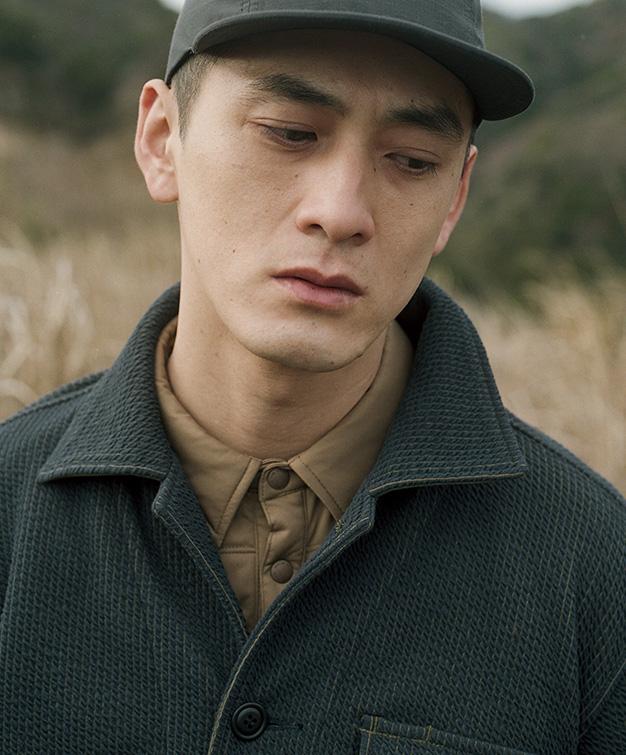 On maintaining traditional Japanese techniques and silhouettes…
Traditional Japanese garments are rectilinear, and they don't use different patterns or sizing for different genders. The use of straight lines gives space to the silhouette when it is on a human's curved body. This accentuates the personality of individuals who wear this style of clothing. At Snow Peak, we have different sizes because we do business globally, but when I think about silhouette, I am fastidious about this Japanese-style of 'space' as I think it is important.
On being proudly Designed in Japan…
The reason why I design is to introduce Japanese culture to the world: the idea of how Japanese people feel and react to nature, which is usually referred to as Wabi, Sabi and Zen.

Japan has four extremely different seasons and the rainy season is in June. The change in climate throughout the year makes our seasons varied and unique. I believe the ideas of product from Japan can be used in different countries.

My dream is to create the perfect clothes, which can be worn, comfortably in any circumstance and climate. Clothes that can cope with natural factors such as temperature, humidity, rain, wind, and also copes with personal conditions such as sweat, exercise and comfort.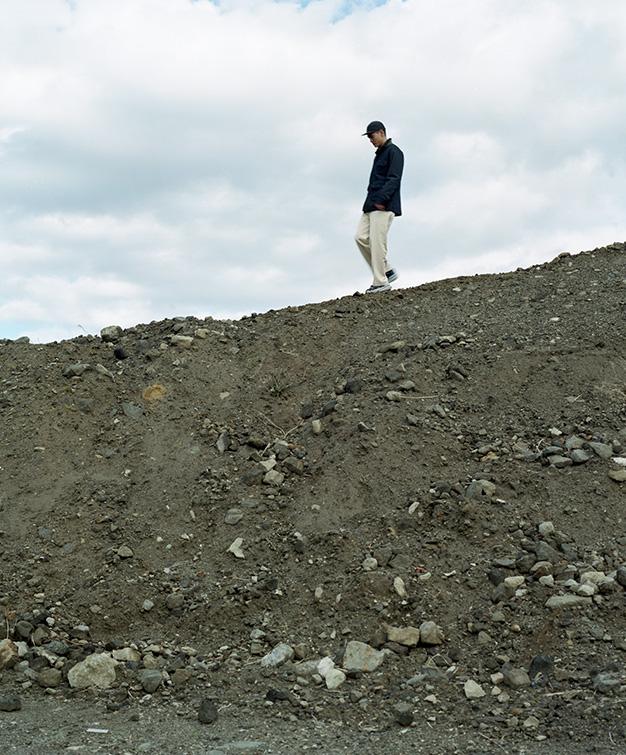 On the dynamics of a family business…
In the world's stressful modern society, our mission is to connect nature and people, then also to connect people to each other – in a real sense of the word. My grandfather had a passion for mountaineering, my father for camping, and my passion lies in apparel. As the generations change, so does Snow Peak's style, but we are always connecting people and nature, and to each other. As long as there are people who are willing to be immersed in nature, our challenge will continue with the ever-changing ways that people experience the outdoors.
On tuning into the consumer's vision…
Providing service and products in a professional way should not be selfish or a single-minded approach. We can only improve our products and services by listening to customer feedback and our ultimate aim is to make them happier. In turn this also helps the brand to mature.