Interview
Introducing
nu
Designer Nurcin Sebuk talks avant-garde fashion with a clear sense of self
Shop nu
Based in Istanbul, nu is the progressive fashion label playing by its own rules. Designer Nurcin Sebuk – who co-founded the brand with Hunkan Tellioglu – has honed a shape-shifting aesthetic that reflects the many dimensions of its core woman, dismissing trends for the influence of architecture, art and literature. As the collection lands with a new pop-up in-store, we meet the designer to get inside the nu psyche.
What is the nu ethos?
We define 'fashion' as a form of self-expression. We have no standpoint other than being who we are, expressing it in the best way we know. Our manifesto is constant improvement, using our senses in every dimension. Our motivation comes from a diverging awareness, which reflects the unique nu attitude. Our mission is to combine the skills and attributes of our workforce with a commitment to quality.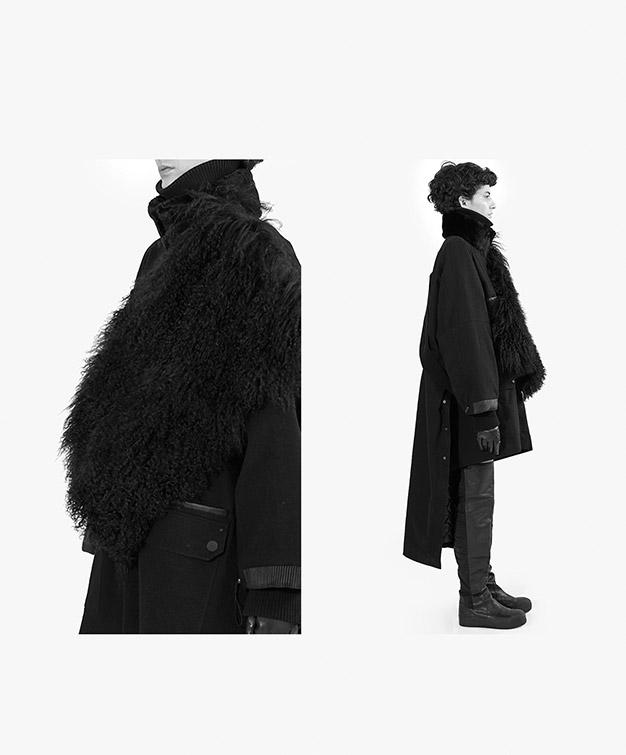 How did you find yourself in fashion?
It wasn't actually what I had planned for my life – I studied Literature & Language at Universita Degli Studi in Italy. My wish was to progress in the academic field, but one man changed my perception and I found myself at the stage of wanting a more creative direction. I started working with Armani as a fashion director, which led me to Gianfranco Ferré, Valentino and Jean Paul Gaultier over the years.
How would you describe the nu woman?
nu woman is genderless – powerful and unique. She has a divergent attitude that also represents the balance between femininity and masculinity. For me, this is undisputed independence. She clearly disputes fashion's traditional ideal of women's bodies.
"nu woman is genderless – powerful and unique. She has a divergent attitude that also represents the balance between femininity and masculinity."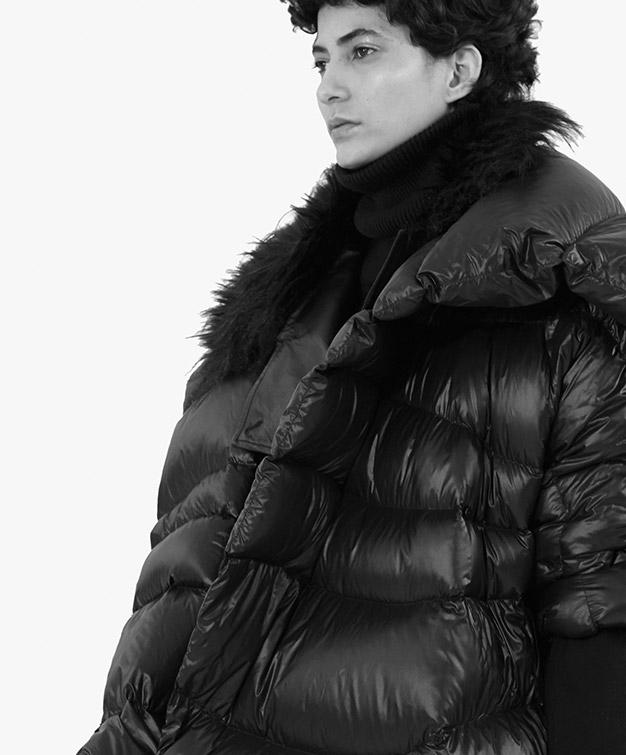 How does living and working in Istanbul influence your design?
İstanbul is a harmony of different cultures, souls and attitudes. Even though you see it every day, it presents different meanings and joy. You fight with it, talk to it, sometimes run from it – but with no doubt you always want to return. Just like the most precious woman you may desire in your life.
What are the most important things you consider when developing a new collection?
Attitude – a simple but powerful attitude which will reflect all dimensions of the nu woman.
Can you describe your design process?
For me, it is not something that I can describe in stages. Our design team, production and all operations are in-house, so the process walks spontaneously according to the specifics of the collection, and the motivations assigned to it...
How do you source your materials?
Depending on the collection and its motto, we may source it from anywhere. Though it is a niche company, nu has a privileged power to source a great range of materials from Italy, India, Spain, Netherlands and Japan – and very few from Turkey.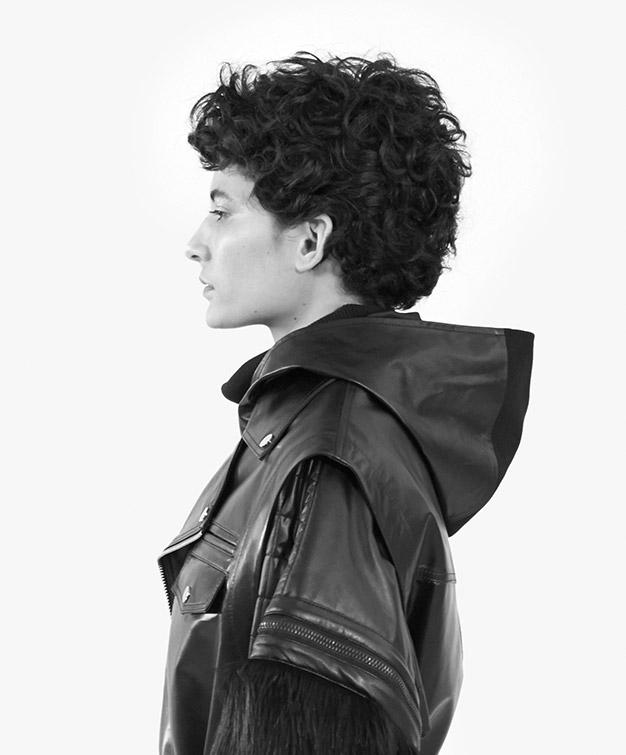 What does your team look like?
The first two words, I would say, are simple and powerful. We believe very much in the passion of a family. As a team we consider ourselves as the DNA of the brand, which much be managed carefully – if you harm it once, it will never be the same again. We are very much bounded with respect. Our values are expressed by the duty of care we show for people, the environment and quality. We deeply care about the environment and the impact that we may have on it. We seek to minimise waste, recycle as much material as possible and use resources sparingly.
What most inspires you creatively?
Past memories that are awakened by recent sensors. It can be anything that triggers my perception which leads me, in time, to a natural tendency through art, architecture or literature.
What does style mean to you?
Style is a reflection of your inner integrity – the opposite of fashion. It is a clear reflection of knowing what you are and hardly getting affected. A powerful style never carries any worries.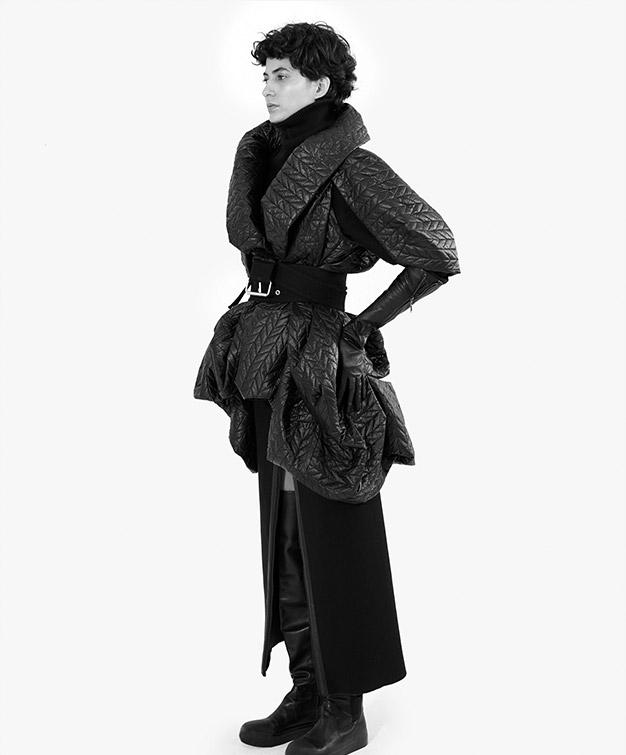 Whose style has been most influential for you?
I would say Yohji Yamamoto. He has not only influenced me, he changed my total perception on fashion. Years ago, when I was at the very beginning of my career, I had the chance to attend an interview with him. He was very young as well at that time. I was terrified when he used the same expression I use today: "Perfection is ugly". From that day on, he opened another path in my soul.
What do you predict for the future of fashion?
The world is at a stage where many pre-established values are being questioned and re-evaluated. More and more, people are being mindful of the origin of the products they're purchasing. Human nature grasped an awareness to protect, just at the critical point of losing its most valuable assets. I believe we will see major changes in the coming years, which will surprise us more than the new attitude that has captured our lives through the dominance of recent young designers.