Interview
Liberty London x ViBi Venezia
Viola and Vera Arrivabene
The sisters-cum-business-partners of ViBi Venezia talk us through the new Liberty London collaboration
Shop the collaboration
Sisters-cum-business partners Viola and Vera Arrivabene transformed their passion for beautifully crafted Venetian Furlane slippers (traditionally worn by the city's gondoliers) into a modern style phenomenon. Enter ViBi Venezia – a line of immaculately designed Furlane's handcrafted in the Italian countryside of Friuli Venezia Giulia, where artisans have been making shoes since the end of World War II. As part of Liberty London's debut Travel & Swim Collection, our designers collaborated with ViBi Venezia to create a Liberty-infused twist on the classic style. Discover the romantic history and exquisite artisanship behind them here, as told by the sisters themselves.
Where did you grow up?
We both grew up in Venice. After finishing university and having many experiences (including the launching of ViBi Venezia in London!), we have just moved to Milan.
When did you first discover the Furlane?
We grew up wearing Furlane slippers - our mother used to take us to buy them from the most charming little shop on the Ponte di Rialto.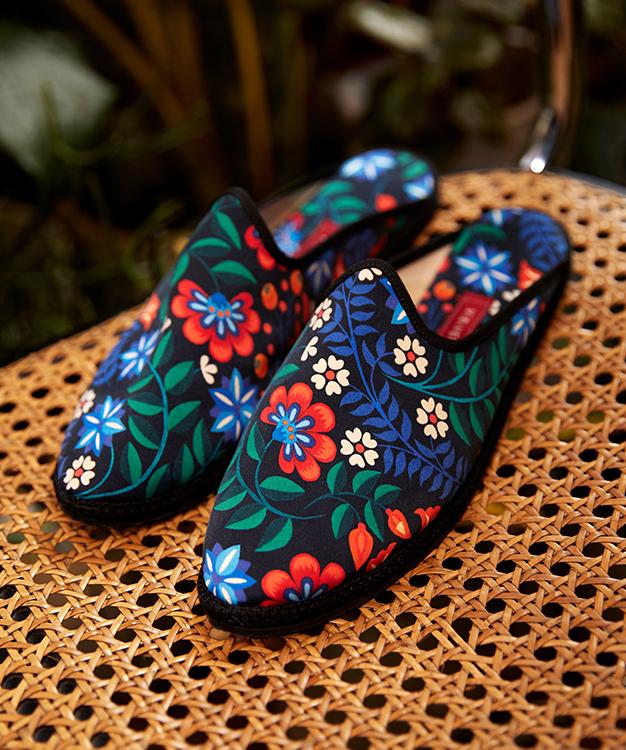 What's the story behind them?
The Furlane slippers sum up the rich history, culture and traditions of Venice. Legend says that the gondolieri adopted these plush velvet slippers, which have robust rubber soles that are traditionally made from old bicycle tires, so they wouldn't ruin the paint on their very pricey gondolas. We also like to think of these slippers as staple items in the wardrobes of historic Venetians, who used them to sneak around their chambers in silence.
"Our biggest inspiration comes from the colours of Venice; the lights are unique and the city has so many hidden gems!"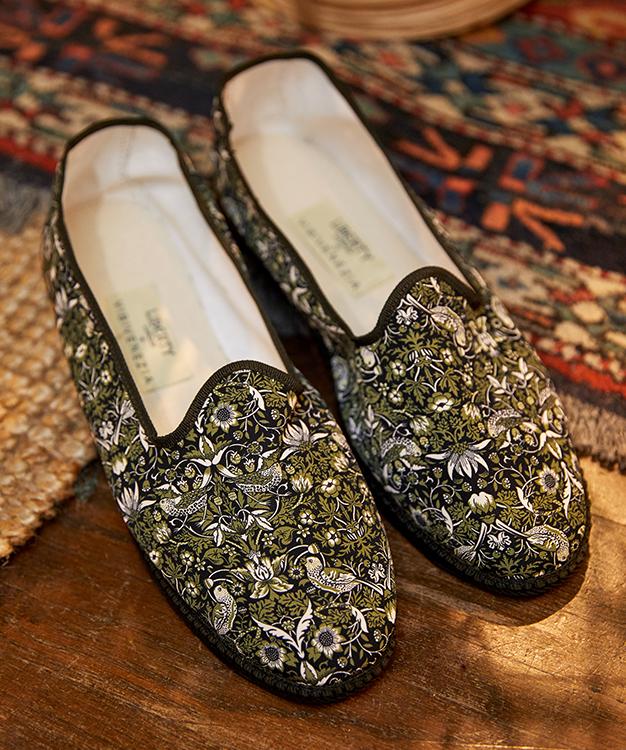 What prompted you to launch ViBi Venezia?
Every time we were travelling somewhere from Venice, so many friends would ask us to bring them a pair of Furlanes - or two, or six! We decided to launch a website so that we could finally deliver a piece of our beloved Venice all around the world.
What inspires your designs?
Our biggest inspiration comes from the colours of Venice; the lights are unique, and the city has so many hidden gems. Every time we go back we think about how lucky we are to call this place home. Then we mix up all these Venetian inspirations with a modern twist. We're also inspired by the colours, country habits and landscapes of our travels - for example, Greece is another place we take a lot of inspiration from.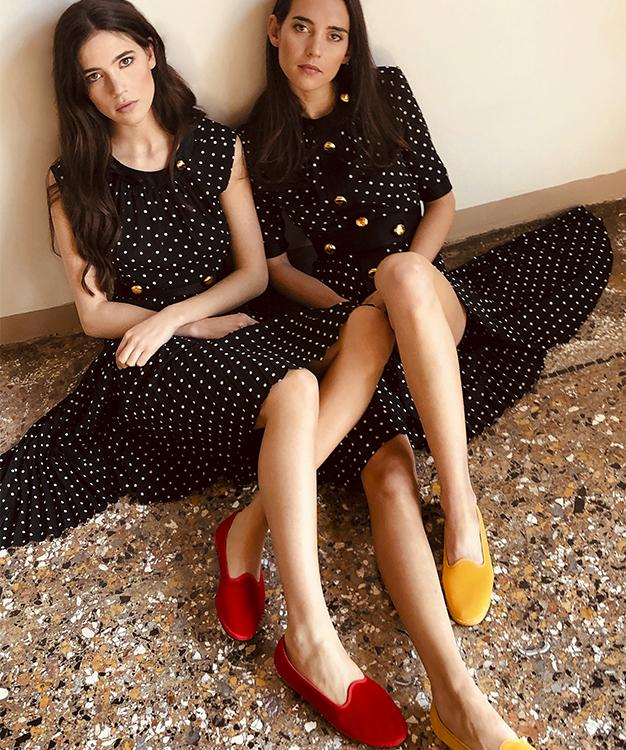 How do you choose the materials?
Being siblings, this is when it gets hard - there is a lot of fighting over it! But then in the end we always pick them together, and every pair of shoes is made thinking of one beloved friend. That's why they all have different names - each pair is made for a friend.
How, where and by whom are the slippers crafted?
These are all handmade by artisans in Friuli Venezia Giulia - this is where the Furlane was first invented, just after World War II.
What is it you love most about Venice?
The light around 6pm - its uniqueness is unbelievable. You can't find that light anywhere else in the world.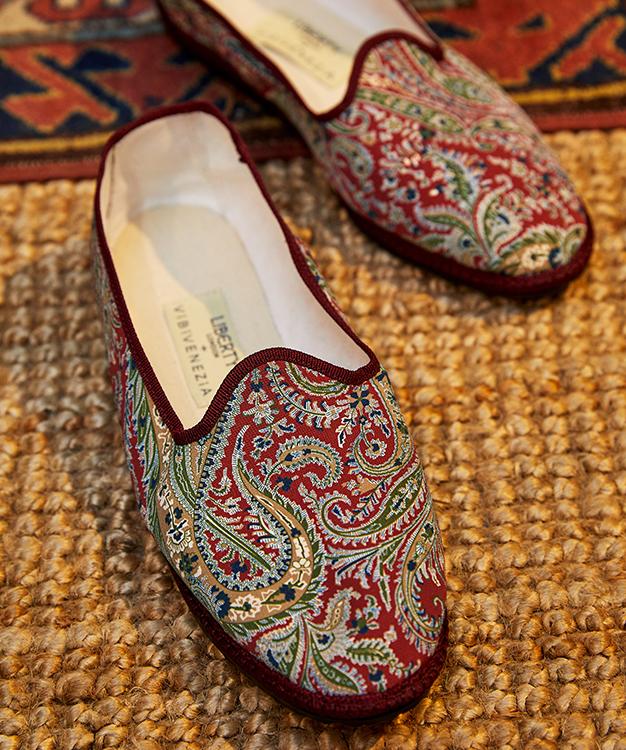 What should we do if we visit?
Definitely have a spritz at Naranzaria - also tagliolini alla granseola at Trattoria alle Carampane, tea time at the Aman Venice, and a Bellini at Harry's bar! Then visit Palazzo Fortuny, and go for a walk in Burano.
What are the highs and lows of working with your sister?
When we fight it doesn't last for too long. Viola takes care of all the creative aspects of the brand, meanwhile Vera is the brains behind it - she's the one who makes it all work! We complete each other, really.