Interview
In-store Exclusive
Giuliva Heritage Collection
Meet the husband-and-wife duo bringing fine Italian tailoring to women
Shop Giuliva
Italian designer Giuliva Heritage Collection is eliminating the need to borrow from the boys. Margherita Cardelli and tailor husband Gerardo Cavaliere have opened up Italy's fine suiting tradition to women, creating flawlessly tailored ready-to-wear with their bodies in mind – and all the allure of borrowed menswear. Here, they talk building the in-store-only brand that has to be tried to be believed.
What does style mean to you?
Margherita: Style, for me, is being at ease in every situation. Style is being always grateful for what we have, being strong and kind at the same time.
Gerardo: For me, style is the manifestation of one's personality. And, to dress accordingly and mostly respectfully to every situation and time of the day.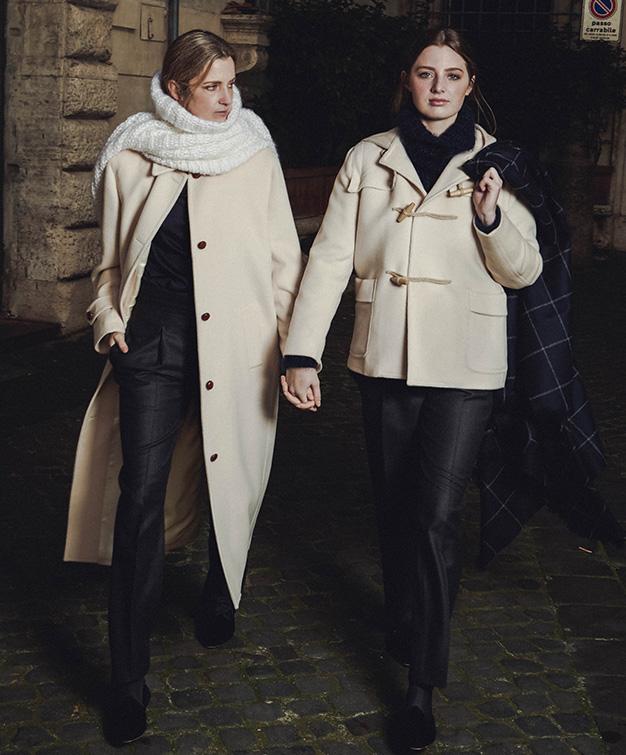 Define 'Giulivismo'.
M & G: Life is once, and it needs to be lived to the fullest. It is important not to take yourself too seriously, but at the same time, always live by the most important value, which is respect – respect for people, traditions and beautiful things. In day-to-day life, this concept translates into being an extremely polite gentleman or woman with all types of people, one who respects everyone and is interested in what others have to say. He is never a prevaricator. On the contrary, he is someone who stimulates an intelligent and educated conversation.
Who or what has had the biggest influence on your style?
M: The innate glamour of women between the 1920 and late '40s.
G: My grandfather.
Why did you choose coats as a starting point?
M & G: Since Giuliva Heritage Collection was born out of Sartoria Giuliva – Gerardo's made to measure and handmade men's tailoring business – we felt that coats were the first and most natural development from men's style to women's.
Why is supporting Italian craftsmanship so important to you?
M & G: We strongly believe there is nothing like Italian craftmanship, in every sector. Supporting and keeping it alive is our duty. It is also about sustaining small societies that live off it, and therefore, the historical and social fabric. And we are incredibly proud of what we are achieving.
What were you keen to maintain about men's tailoring?
M & G: Its authenticity and, in general, as much as possible. But never forgetting to give a full feminine allure to the final outfit.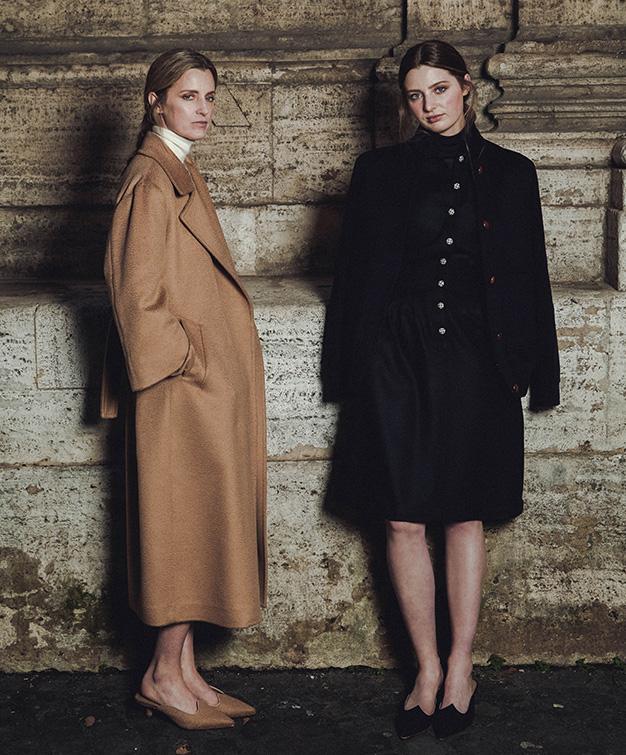 How do you wear yours?
M: I very often wear my husband's pieces and mix them with mine. I love styling strong tailoring with vintage jewellery and the most natural hairdo.
How do you source your materials?
M & G: We look for the best and highest quality around. We mostly go for a 100% natural fabric.
Can you describe your working process?
M & G: We are completely complementary. Gerardo is in charge of all the creative and production parts, Margherita takes care of the business and communication, but every morning we discuss and share every single detail.
How did the two of you meet?
M: By Chance! Gerardo had his atelier in Rome and I visited when a friend in common did a presentation at his HQ. We never left each other since.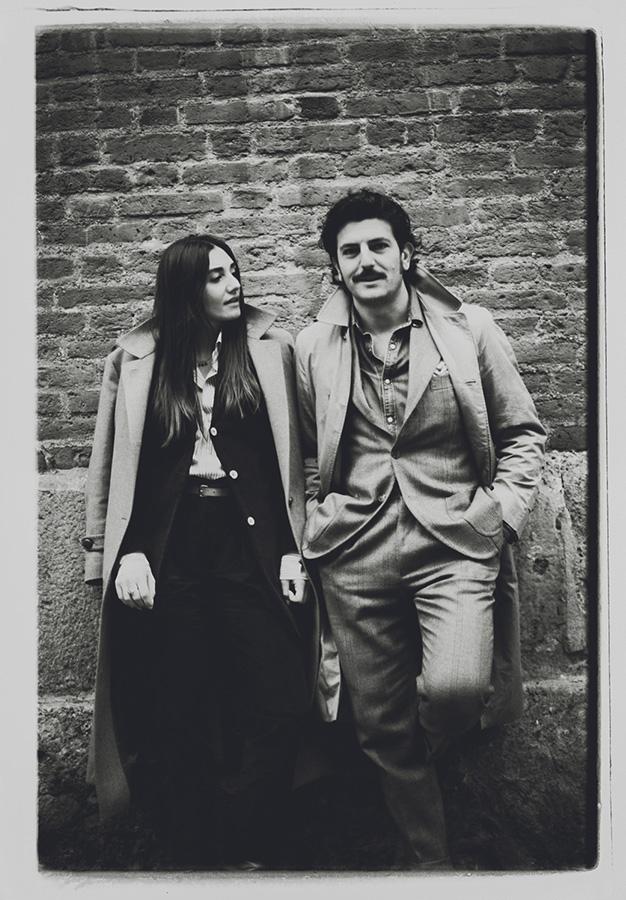 What is it like working together as husband and wife – and parents?
M & G: The most incredible and lucky experience. We are so grateful to share everything and, most of all, the passion of our job. Our daughter perfectly fits in. We help each other as much as possible on everything, so it is much easier and super special. Sharing is everything for us.
What concerns you about the fashion industry today?
M & G: Its speed. It's consuming, and absolutely not sustainable.
What most inspires you?
M: Nature and landscapes. I love everything that is natural. I don't like fake. Nature gives you all.
G: The hidden authentic Italian culture.
What's your most treasured piece of clothing?
M: My mum and grandmother's vintage garments, I cherish them as diamonds.
G: My grandfather's suit, and I am very attached to my tuxedo jackets, like the type I got married in.
Where is your favourite place to go in Rome?
M: Galleria Borghese to stare at the Bernini's, "Rape of Proserpina"
G: My morning walk, I Fori Imperiali.
Giuliva Heritage Collection is available exclusively in-store on 1.