Feature
Introducing
Beyond Yoga
Meet the activewear brand celebrating you, just as you are
Shop Beyond Yoga
Founded on the belief that women's imperfections should be celebrated, Beyond Yoga is a champion of femininity in all its forms. Founded by Jodi Guber Brufsky and Michele Wahler, the brand's beautifully minimalist activewear is deceptive, concealing seamless support to ensure every piece is as practical as it is graceful. We spoke to Wahler about pushing for diversity in the activewear space, self-acceptance, and the importance of creating products for women, by women.
Take us back to the beginning… how did Beyond Yoga come to fruition?
My co-founder Jodi Guber Brufsky and I felt that there was something missing in the market. At the time, most brands only carried sizes small - large and exclusively featured images of extra small women. We felt inspired to make change and Beyond Yoga was born, creating clothing in a wider size range for women at all stages of life and championing diversity in the activewear space.
What's your background?
Prior to co-founding Beyond Yoga, I worked at People Magazine and Harper's Bazaar, while I launched my own t-shirt line. After moving to Los Angeles, I met Jodi and she inspired me to help build the Beyond Yoga brand which has been a part of my life ever since.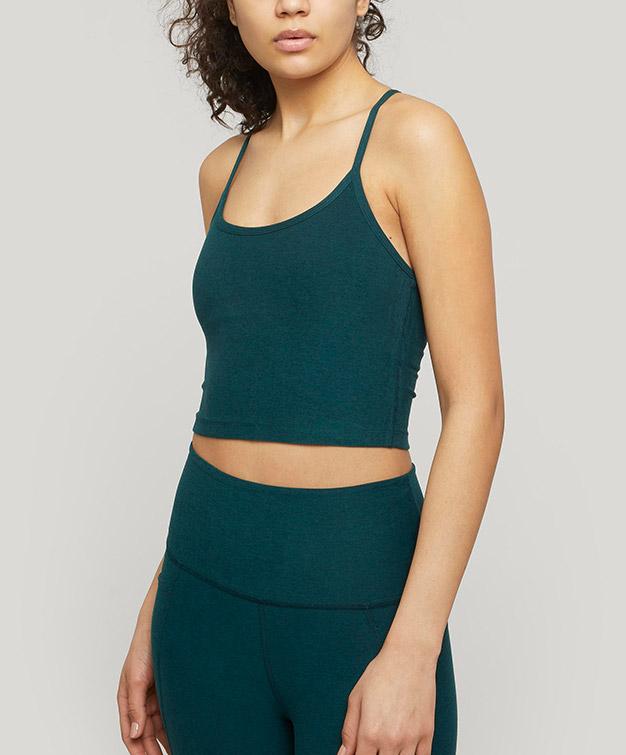 Why is being a female run brand important to you?
Creating products for women by women is a cornerstone of our brand. We know what kind of fit and fabrics women are looking for in clothing because we are the ones testing it and wearing it 24/7. In our marketing, we ensure that we use our own female voice to connect to our consumers because it's authentic and sincere.
What are the pillars of your brand?
Since day one, our brand has been founded on body positivity, an obsession with quality, and a commitment to help women feel good and confident in their everyday lives.
Self-acceptance and self-love are a daily struggle for all of us. But if you are mindful about the types of people and content you keep in your life - it can really help to set you on the right path.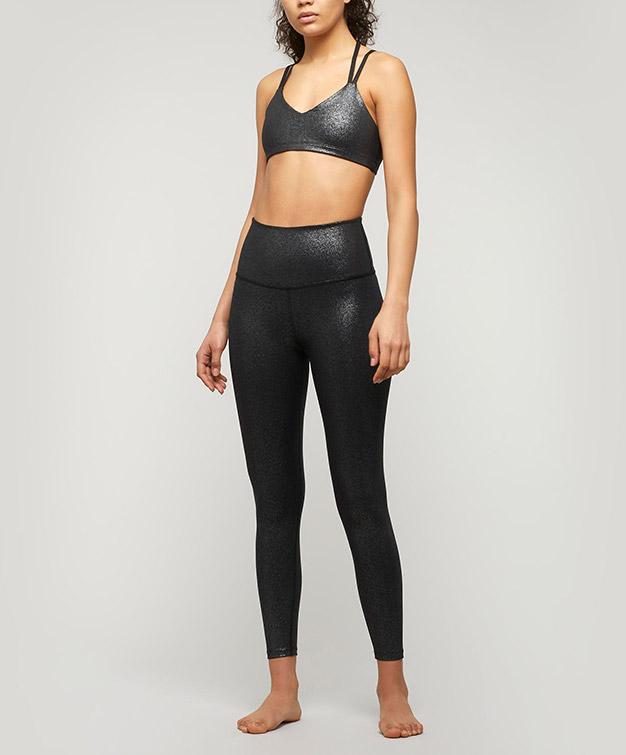 Who makes up your community?
Our community is a group of supportive women who want everyone to feel comfortable and confident in their own skin. They believe in brands that champion their values and love clothing that is made with quality and style.
Where do you stand on retouching?
We don't stand for it. We have an adamant policy of not changing the shape of a woman's body, because we believe that all women are beautiful and should be represented in a real way.
You have a loyal following – to what do you attribute that success?
At the end of the day the quality of the product is what keeps our following coming back for more. Once you touch it, you're hooked!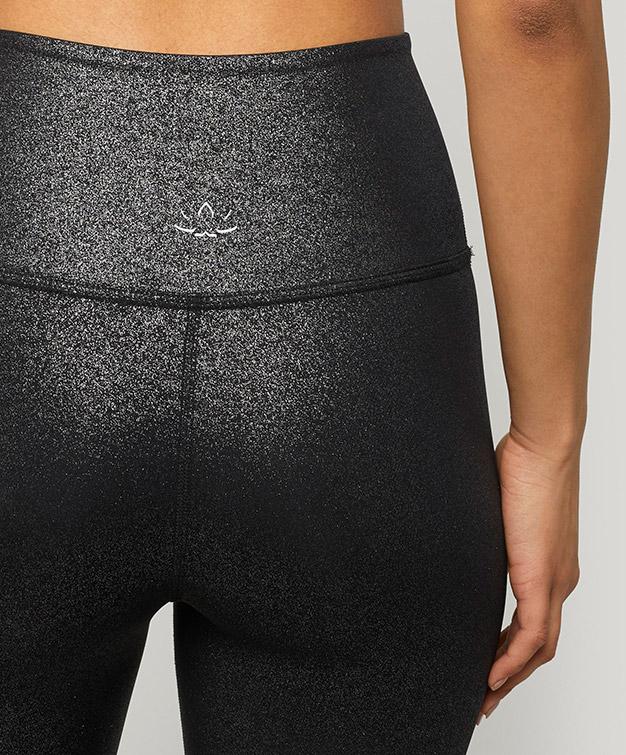 What's your signature product?
Our Spacedye is the definition of the word soft - its buttery and wonderful. It's hard to imagine wearing anything else and that's why it's always our top seller.
What materials do you work with and why?
For us, quality starts with fabric and not all fabrics are created equally! We work hard to source the highest quality materials that we can find. Our fabrics have two main hand feels: soft and plush or compact and sleek. Soft and plush is great for every occasion (think Spacedye and Supplex). The sleek fabrics have compression and are great for cardio activities where you might want more support.
What's your daily routine?
I have two little ones, so in the morning I hit the ground running! After a whirlwind family breakfast and walking my son to school, when possible I try to squeeze in a pilates class. Then it's off to the office and my day is non-stop meetings, apparel fittings and photoshoots. It's a bit of a circus some days, but I am very lucky to be able to do what I love and have such an amazing team around me.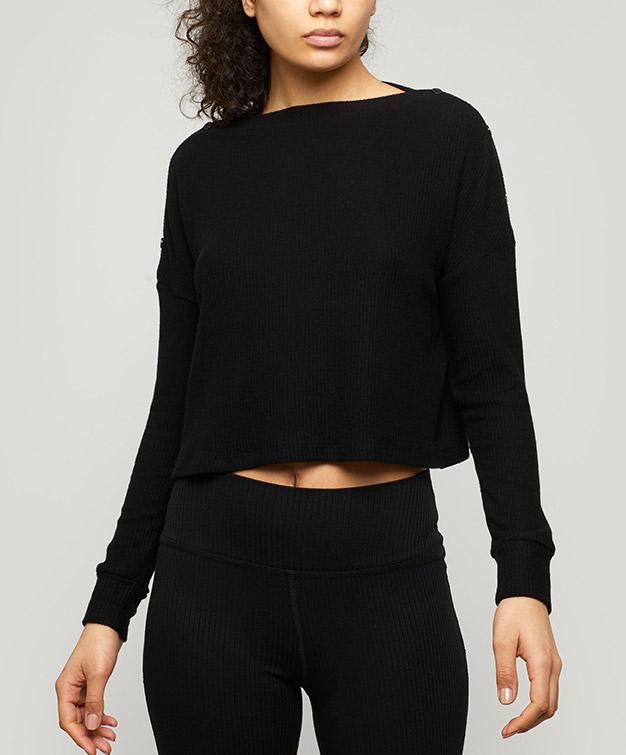 What advice would you give to someone looking to establish an exercise routine?
A routine is what you make it and it doesn't have to be hitting the gym everyday - many of us can't accommodate that. So, if you are starting out, maybe it's parking a few blocks away from your office in the morning or committing to walk to coffee instead of driving. Even using the step counter on your phone to start setting benchmarks; often times, I can hit a mile just by walking at work more. Combine some of these achievable things with a weekend yoga class and you have a routine that is less intimidating and one that you can build on.
Body confidence – what's the secret?
It's not really a secret. Self-acceptance and self-love are a daily struggle for all of us. But if you are mindful about the types of people and content you keep in your life - it can really help to set you on the right path. That is why we are so adamant about the message that we put into the world. We know it can have a real impact on someone's self-esteem and we always want our impact to be one of encouragement and support.
And balance?
Balance is about being kind to yourself. We all have so many pressures from work, family and society - you have to balance all of that with regular acts of kindness to yourself. Sometimes that kindness is taking the time to take a walk and get some air or call a friend and laugh or sometimes it's just to have that slice of pizza.