Interview
Introducing
&Daughter
Co-founder Buffy Reid on knitwear icons, craftsmanship and working with her father
Shop &Daughter
Buffy Reid knows good knitwear; both the icons of (Lee Krasner, Susan Sontag, Pina Bausch) – and the craft behind. Her father, Columba, started his career selling Donegal tweed hats to a client list that included Liberty, then went on to specialise in Scottish and Northern Irish knitwear manufacturing. Though she didn't follow in his footsteps initially – finding her own path in fashion marketing and PR – she persuaded him to come out of retirement and partner with her on artisanal knitwear line, &Daughter, in 2013. As the brand lands at Liberty, Reid gives us the full story.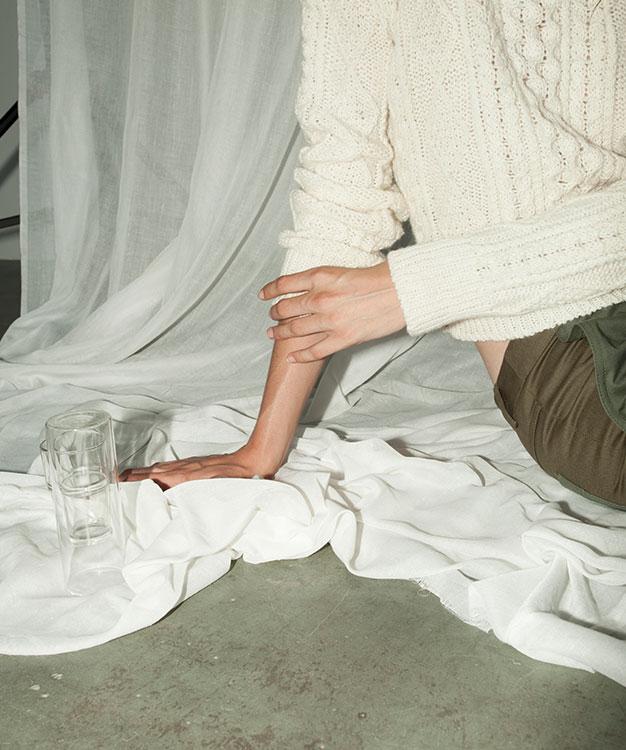 What was your background prior to &Daughter?
I studied Fashion at Central St Martins before working in fashion in London for about 10 years. I left my job in 2013 to start &Daughter.
Why knitwear?
I think knitwear is very personal, possibly more so than any other item of clothing. Perhaps because it represents warmth and comfort, or maybe because it is often something inherited or passed down through families. Most people I meet have a great story about their favourite sweater or a knit that means something to them. It's something we want to invest in because it matters to us that it lasts, that it can become a companion. Having grown up with knitwear like this I wanted to bring those pieces back; working with great craftsmanship in a way that feels modern and relevant for today.
"The perfect jumper silhouette? A cocoon of sorts, enveloping and a joy to wear."
How did you come to work with your father?
When I was at school and teachers asked me what my father did I would say he was a 'knitwear man'. He spent his career working in Scottish and Irish knitwear manufacturing so I'd grown up surrounded by boxes of brilliant Donegal tweeds and beautiful hand-knits. It was never my plan to work with him but he had given me that early education about what great knitwear looked like and an understanding of the importance of well-made things. &Daughter was born out of the belief in useful things, beautifully made - so it made sense that we would work together to go back to that source and expertise.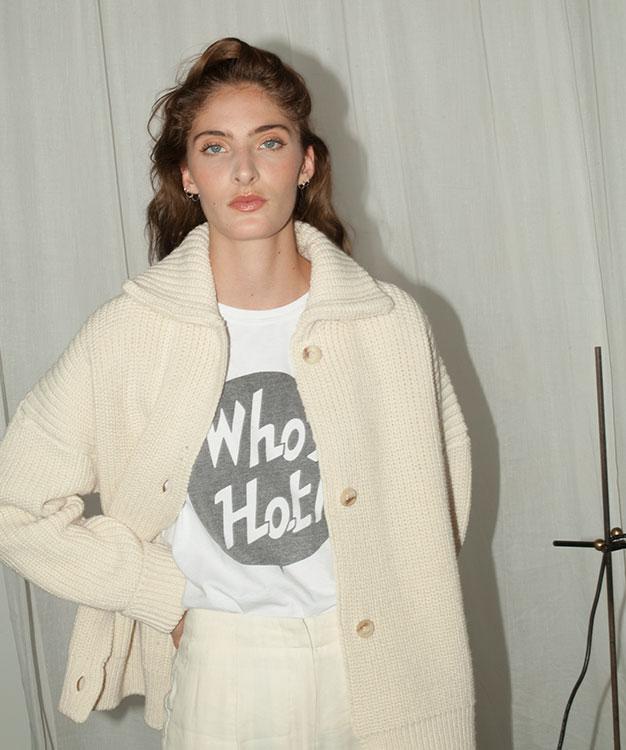 Who do you employ to make the garments?
We work with five yarns and five makers. All of our makers are based in Scotland and Ireland. We work with small, mostly artisan mills who have been small-batch knitting for generations. We use a traditional knitting technique called fully-fashioning to make each sweater which means each section of the garment is knitted individually before being linked together by hand and then hand-finished. As part of the process, all stress points of the garment (under the arm or at the cuff seam for example) are reinforced by hand - one of the many finishing details designed to ensure the longevity of each piece.
Where do you source your materials?
Nearly all of our yarns are British and Irish-spun. Our lambswool is spun in Yorkshire by world-famous family spinners Hinchliffe & Sons. Our cashmere comes from Lochleven in Scotland and our Donegal tweeds (naturally) come from Ardara in Donegal.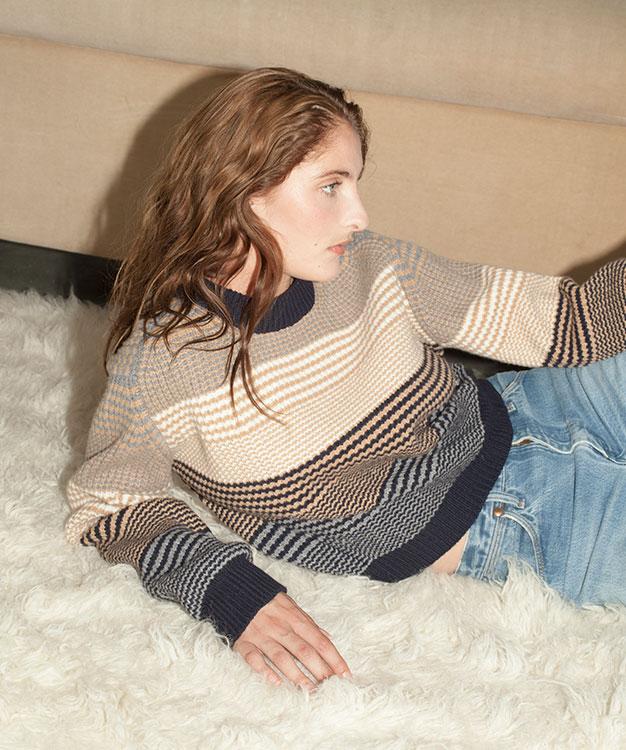 Who are your knitwear icons?
Lee Krasner, Susan Sontag, Pina Bausch, Helen Frankenthaler. Women artists in knits.
How would you describe the perfect jumper silhouette?
A cocoon of sorts, enveloping and a joy to wear.
What was the first piece of knitwear you owned?
An Aran that my grandmother knit for me for my first birthday. My son still wears it now.
What are the pros and cons of working with your father?
My mum says we are too similar which probably says it all!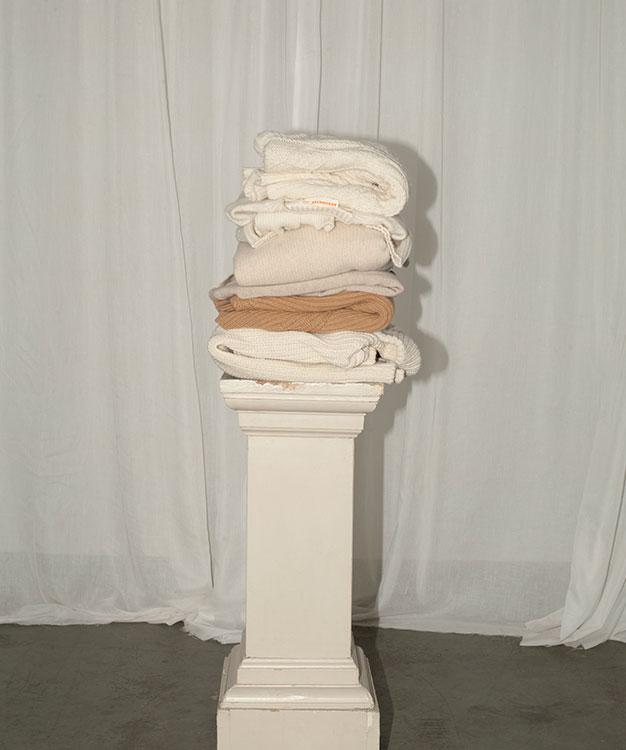 What are the key things he has taught you?
The thing he taught me from when I was a little girl was to 'go and knock on doors'. He started his career selling patchwork Donegal tweed hats from a suitcase. He would turn up without an appointment and wait for someone to come out and see him (one of his first accounts in London was Liberty!). He doesn't believe in emails or conference calls, he believes in doing business personally, knowing who you work with and building real relationships. This idea is at the heart of &Daughter, we know all of our makers and our mills and like to visit them as often as possible. He also taught me to turn a jumper inside out if you want to see how well it's made. A well-made thing is all in the detail and craftsmanship of its making.
Have you inherited any pieces of knitwear from him?
So many. I have an amazing men's knitted car coat which I stole as a teenager and is the inspiration for our Effie Jacket.