Feature
Mini Rodini
Saving the Elephants
Discover the philanthropic story behind Mini Rodini's all-new capsule collection.
Shop Now
Swedish illustrator and creative director of Mini Rodini, Cassandra Rhodin never ceases to amaze. Her print-heavy and considered collections always remain strictly upbeat, without treading heavily on planet earth. Now, honing in on the war against wildlife crime, Rhodin introduces M.Rodini 4 Elephants - a mini capsule collection created in partnership with the Wildhood Foundation to protect elephants and their future in Lower Zambezi Valley, Zimbabwe, a country that has lost 40% of its elephants in the last 16 years.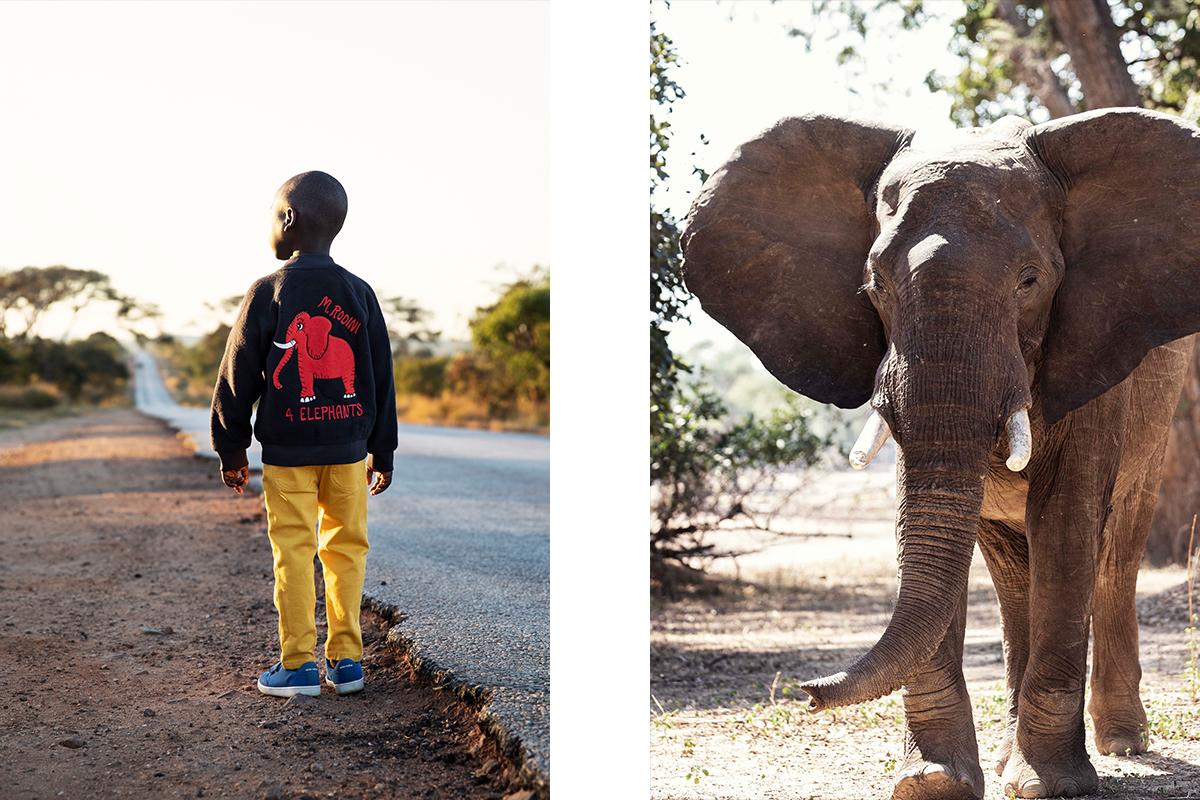 "I want to use Mini Rodini's platform to contribute in the way we can by spreading awareness of the Elephant's situation and to raise as much money as possible to protect them."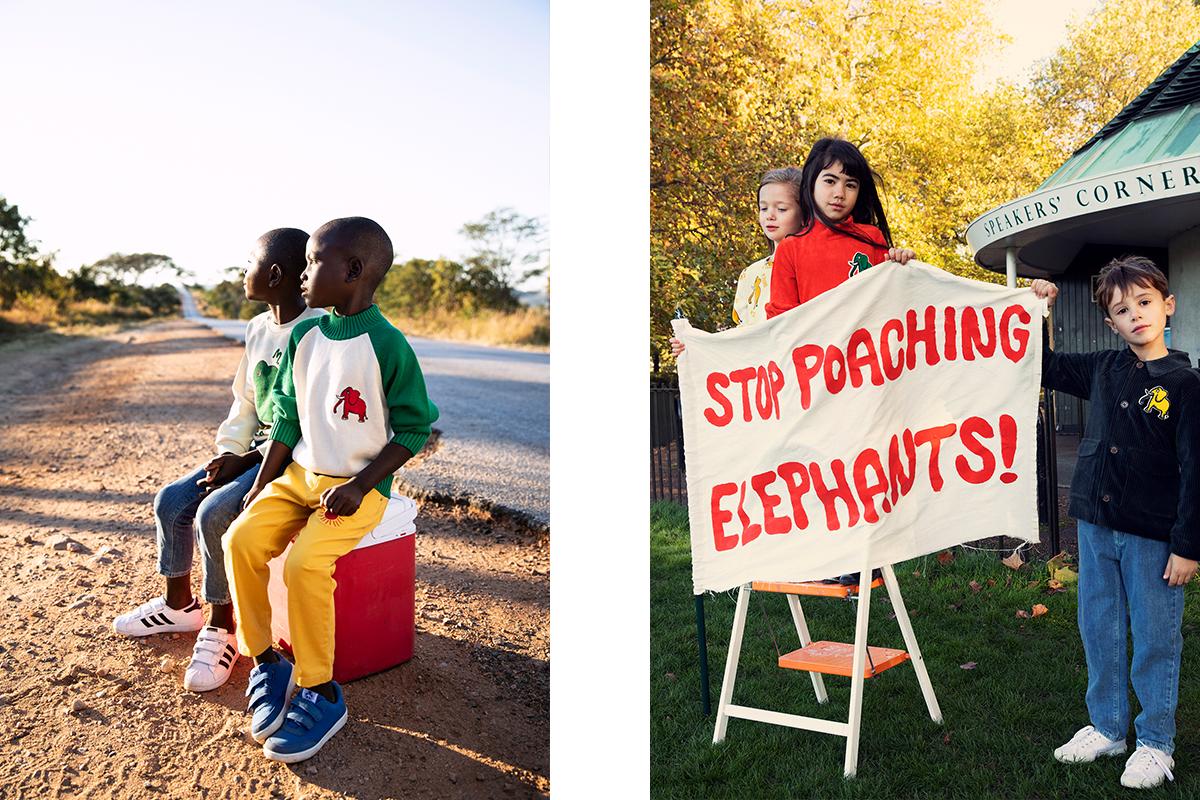 Mini Rodini are donating 20% of the price of each piece in the collection to help empower the Akashinga (meaning "the brave ones") – an all-female, community-driven project that supports disadvantaged women, from unemployed mothers, widows, orphans and neglected wives, to survivors of sexual and physical abuse. Supporting themselves and their families with the salary provided by the project, the trained wild-life warriors prevent poaching and trafficking operations by arresting poachers with possession of cyanide; a toxic chemical used to poison water holes and foods eaten by the elephants.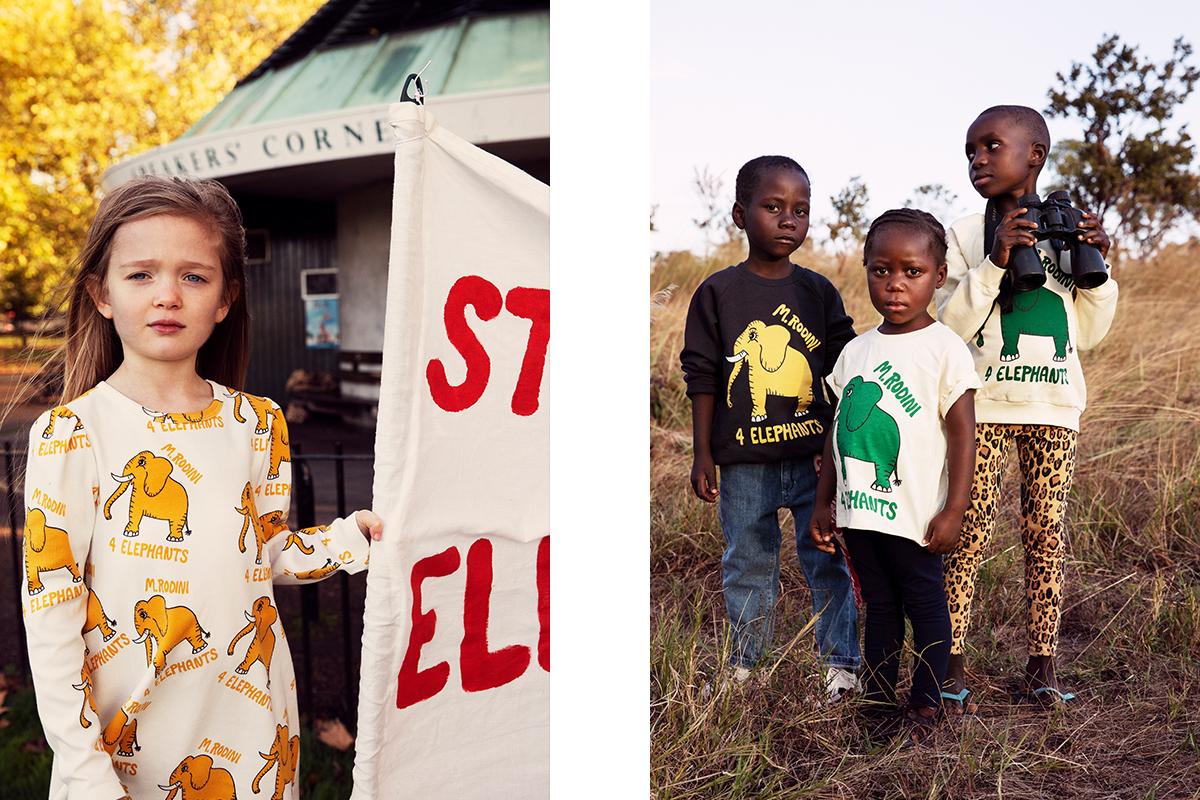 Join Cassandra Rhodin on her mission to combat poaching and illegal trade in ivory by purchasing a pattern-loaded piece in the M.Rodini 4 Elephants collection. Her commendable and visionary philosophy is echoed through every sustainably-sourced piece, whilst paying tribute to one of the most expressive and intelligent land mammals on earth.