Interview
LW Theatres on
Christmas 2019
The group's CEO Rebecca Kane Burton reveals all on our exciting collaboration
Shop Christmas
This year, our spectacular Christmas theme doesn't end in-store; The Tree of Liberty also blossoms across five of LW Theatres' iconic London venues. Owned by Andrew Lloyd Webber, the diverse group of historical theatres not only set the stage for some of the world's most revered productions – but are atmospheric destinations in their own right. To celebrate the exciting partnership, we sat down with the group's CEO, Rebecca Kane Burton, to talk theatrical thrills and festive magic…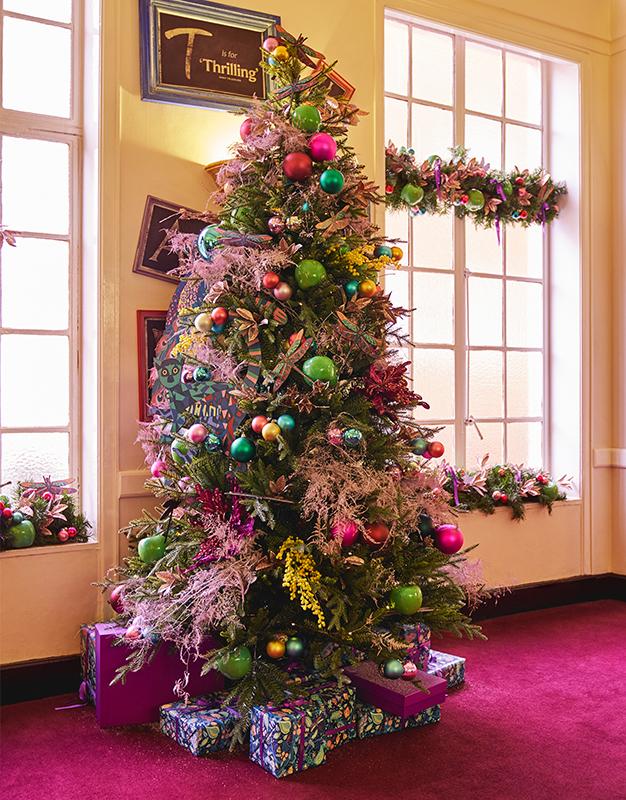 How did you find yourself in the world of theatre?
It's the perfect marriage of my love of historic buildings and the sheer buzz of live entertainment. I've been lucky enough to be responsible for some of the finest buildings and venues in London and the Southeast throughout my career. And finally, I'm confident I've found my 'home'- taking care of some of the West End's (possibly the world's) finest theatres, which also host the very best in live entertainment in the capital.

My mum would point to my childhood; ballet and tap classes, and various amdram. But we don't need to go there…
What makes theatre so magical?
That curtain up moment. The thrill and anticipation. The live aspect – anything can happen (and sometimes does in our annual panto at The London Palladium!). Live orchestra. The sequins and glitz. Star performers, both existing and those in the making.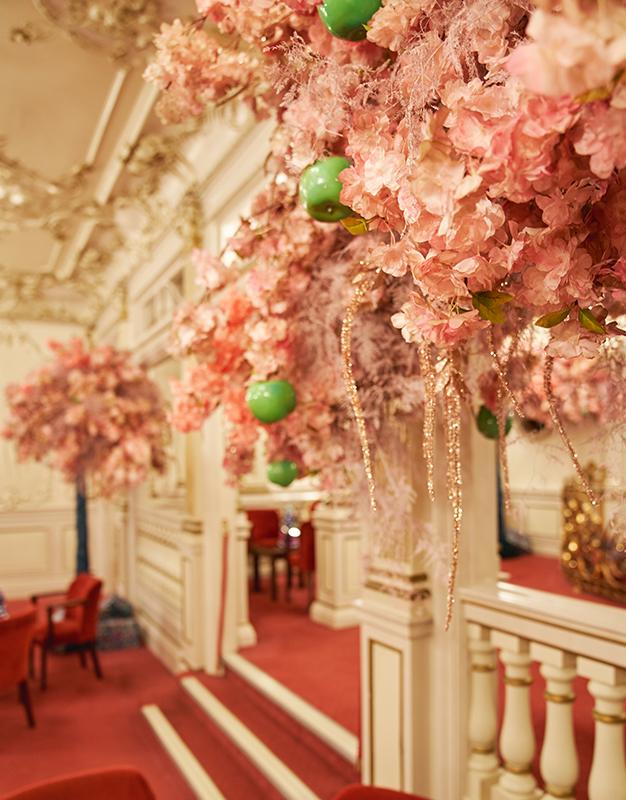 How would you describe the atmosphere of LW Theatres at Christmas?
So many adjectives! Funny. Exhilarating. Joyful. Manic. Great fun. Colourful. Sociable. Busy. That's just HQ…

In our theatres, it's all about staging the extraordinary from the magic of 'curtain up' to the perfect hot chocolate, and families creating memorable moments celebrating the festive season with us. From panto and feel-good factor shows to classical storytelling and the thrill of the grease paint; it's non-stop excitement and fun. Velvet seats and gilded theatres lend themselves perfectly to act as the best seasonal backdrop around.
"This season's celebration of Liberty heritage and all things fun and fantastical brings an extra touch of magic to our beautiful theatres."
How did the Liberty Partnership come about?
Going back to the origins of Liberty you can see how well matched we are: "cutting edge design, unexpected edits and the world's greatest craftspeople". You could be describing the craft of theatre that we host on our seven stages across the West End every day.

It just felt like the perfect fit. Liberty and The London Palladium set the tone for Great Marlborough Street. I confess I pop into the store whenever I am at the Palladium!

As kids, my parents drove us up from Kent to see the lights and every year we peered in the Liberty windows. Simply magical. Who is better qualified to dress our buildings at this time of year? It had to be Liberty.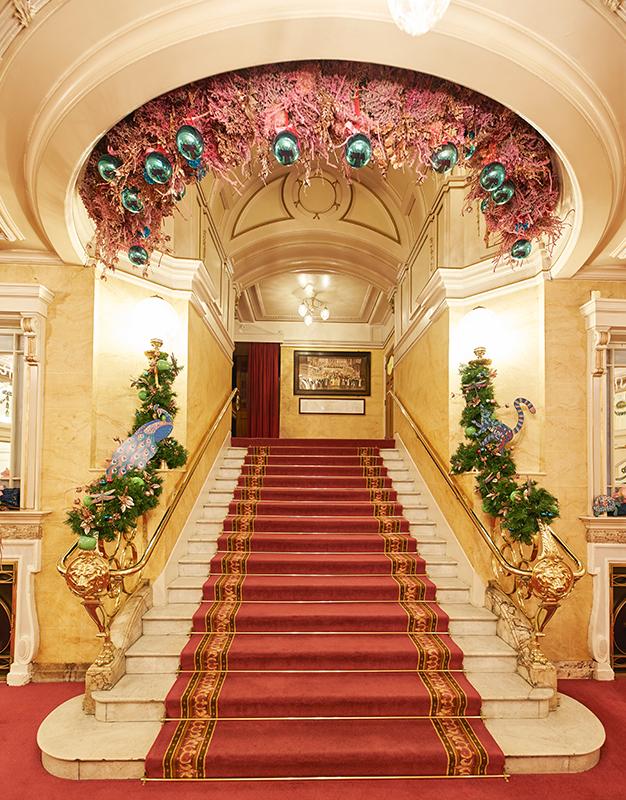 How do the installations resonate with LW Theatres?
Again, it's the coming together of two worlds that have so much in common. Liberty Christmas designs offer a stunning combination of its trademark luxury, style and creativity, and this year is no exception. This season's celebration of Liberty heritage and all things fun and fantastical brings an extra touch of magic to our beautiful theatres. I have no doubt that it will delight and capture the imagination of our many Christmas visitors.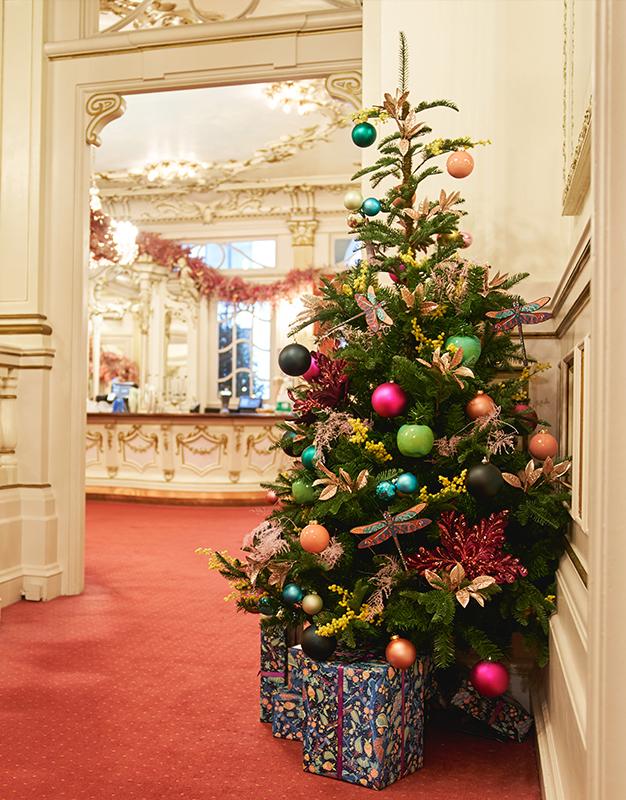 Can you pick a favourite?
That is a very difficult question! There is nothing like a traditional Christmas tree, especially when it is decorated Liberty style - however, a personal favourite of mine has to be the pink and teal bonsai tree standing resplendent in our theatres. Bold, beautiful and eccentric, what better statement to celebrate the magic and excitement of theatre at Christmas!
What productions are you most looking forward to this season?
Amelie at The Other Palace. A favourite film of mine; I saw the stage show in Oxford during the summer and am so excited to see it in one of our theatres. Wonderfully warm and feel-good, it's perfect for Christmas.

And it goes without saying that I cannot wait to see what surprises producer Michael Harrison and his team have in store for us in this year's Palladium panto, Goldilocks and the Three Bears.
Win the ultimate luxury theatre experience with LW Theatres!
To celebrate our festive partnership, LW Theatres are giving Liberty customers the chance to win an incredible theatre prize package. The lucky winner will be invited to a show of their choice in a LW Theatre, where they will be treated like a star by one of the Red Coat butlers, plus enjoy an overnight stay in a luxury London hotel. To enter, simply sign up here before 8 January 2020. Terms and conditions apply.