Interview
Liberty x Faber & Faber
Anna Burns & Duncan Grant
We interview the writer and illustrator about their work on the beautiful new Liberty x Faber & Faber collaboration
Shop Books
For this collaboration between Liberty and Faber & Faber, the historic publishers selected some of their finest literary works to be paired with designs drawn from our vast Liberty Fabrics archive. Anna Burns' 2018 Man Booker prize winning novel, Milkman, was matched with a print created by one of our latest #LibertyOpenCall winners – 'Small Town', by artist Duncan Grant. We spoke to Burns and Grant to discover their shared thoughts on places, prints, and prize-winning.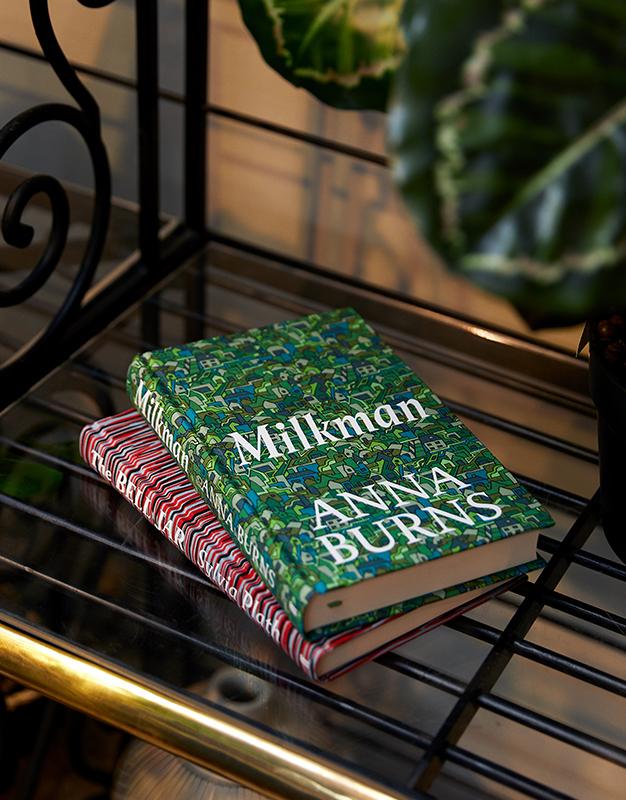 Congratulations on your respective wins – how did you find the experience?
AB: Thank you for your congrats. Winning such a prestigious prize [as the Man Booker] was and ever will be a wonderful, joyful experience.

DG: The experience of working with the Liberty Design Team and seeing the Liberty Printing Mill in Italy was amazing – a great insight into high-end design.
What is so special about this new edition of Milkman?
AB: To start with, I'm fond of hardbacks, and this one has the rich, iconic Liberty Fabrics feel and look. I love the stark white writing too, on that green background. And as for that background, the scrunched-up quality of the buildings in the picture feel so very apt for my book.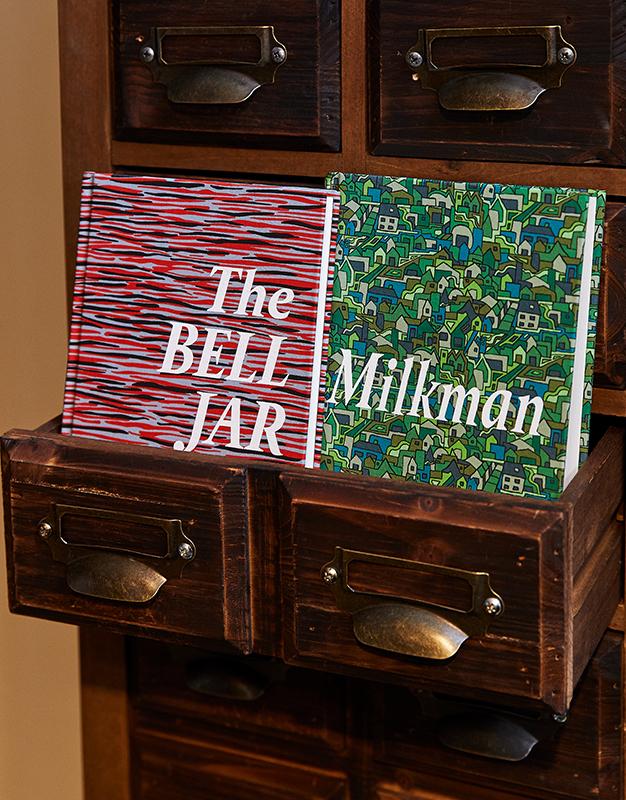 'Small Town' is very contemporary and evocative – how did it come about?
DG: I had been drawing a series of 'Small Town' pieces, playing with pattern and the idea of place – my memories of childhood, and how we imagined worlds. I work on the roads at night sometimes. I drew this one in the van waiting on a motorway for asphalt to arrive.
Why do you think that Milkman and Small Town work so well together?
AB: I love the view of the town from a height in 'Small Town', and the tightly packed aspect of it makes it hard to see into. Also, this sense of enclosure, and indeed repetition, certainly complements themes in my novel, one of which is that of a community closing in on itself.

DG: I think the hugger-mugger mix up of the houses and the implied community of this imagined town fit with the narrative style and theme of Milkman – and the colourway fits too.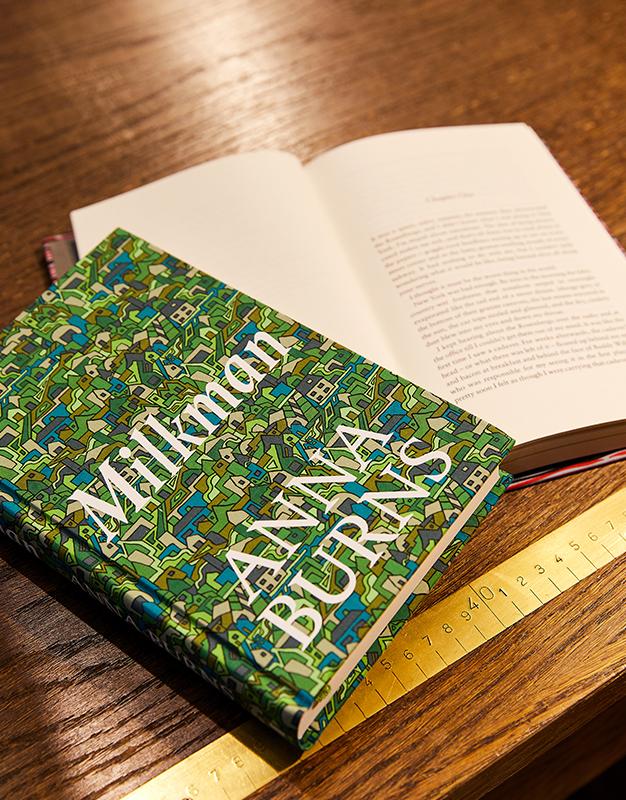 Are you inspired by your own hometown?
DG: Very much so. I'm from Gravesend in Kent on the Thames estuary, and I live there now. Place is like a piece of our DNA, it shapes us and informs us about who we are in the world.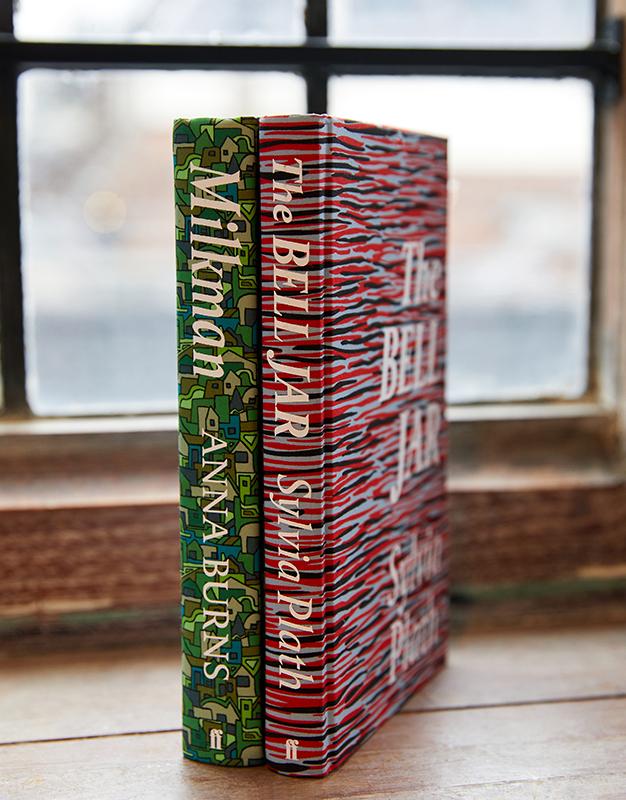 The setting of Milkman – Northern Ireland during the 1970s – is deeply specific, but the story reflects universal themes and feels very fiercely contemporary. Have readers been tempted to view it as allegorical for our current age?
AB: I don't set out or plan to write on topical subjects but I am happy when readers tell me how my writing has touched a chord in them and in their lives today.
How does it feel for your work to have been chosen as the modern counterpoint to a work like The Bell Jar?
AB: It feels a huge compliment. I loved The Bell Jar when first I read it in my teens. It is thrilling to find myself and my book linked to it via the publishers, Faber & Faber, and the quality fabric designer, Liberty.