Liberty London Fabrics
Liberty London Fabrics
A Legacy Reinvented
From the plains of East Africa to the hills of Como, we chronicle the storied history of Liberty Tana Lawn
Shop now
Whist travelling the plains of East Africa in the 1920s, Liberty buyer William Hayes Dorell discovered curious cotton fibres close to Lake Tana that sparked his imagination. Back on home soil, the silk-like threads were spun into lustrous form, screen printed with brilliant ink, and turned into a material that would change the textile industry forevermore. It was, of course, Tana Lawn.

Nearly a hundred years on, Tana Lawn has come to be recognised as a unique part of Liberty heritage. To this day, the bolts of fabric stacked in our haberdashery department are the product of a bespoke production process: hand-drawn by our in-house design team, screen printed in our factory a stone's throw from Lake Como and cared for by skilled technicians who oversee the production of over 150 different designs.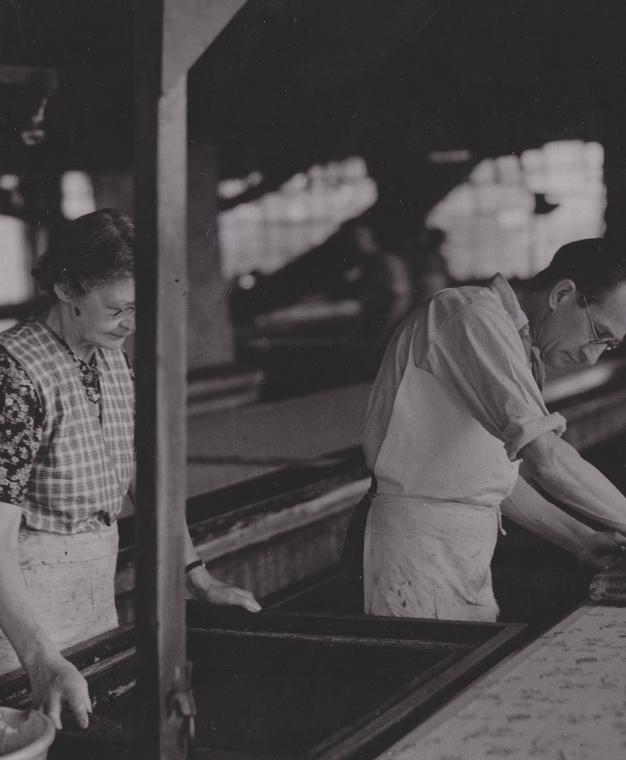 Shop now
Constructing an iconLiberty's Tana Lawn is unique: a fabric made from specially selected ultra-fine long staple cotton, woven from 70 and 100 ply yearns, with exclusive and superior qualities that have elevated Tana to its iconic status. Once woven, Tana is subjected to a lengthy series of preparations, followed by a process of mercerisation which swells the fibres of the cotton, enhancing handle and lustre, and stabilising the fabric finish. Mercerisation also increases dye absorption in the rotary screen printing or latest digital print technology, allowing this fine fabric to carry colour and print magnificently.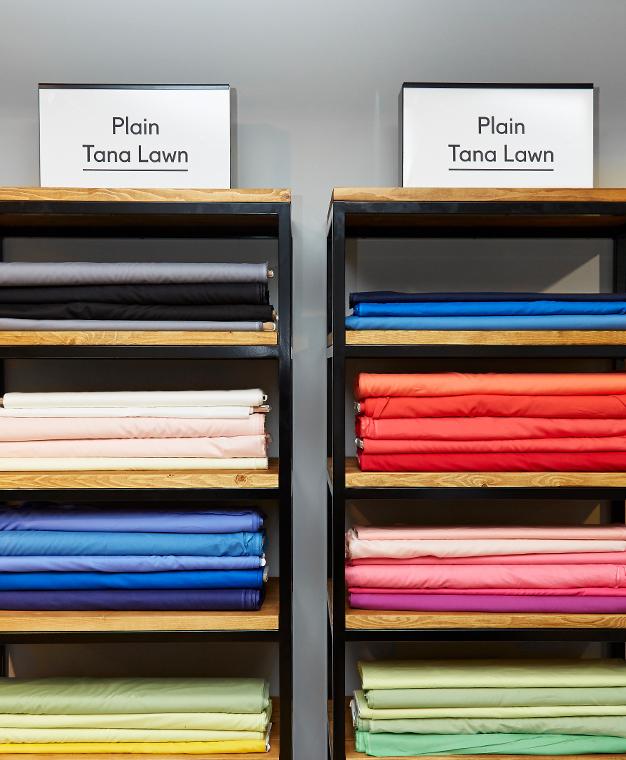 Shop now
Fabric of the futureA fabric built by obsession, Tana Lawn's bespoke process has been fine-tuned by Liberty experts over the last 100 years, advancing the product in pinpoint detail. The process is rigorously quality controlled at every stage and the resulting Tana Lawn is a famous masterpiece of fabric technology: fine, cool, comfortable and durable, with brilliant reproduction of our lustrous prints. Today, Tana Lawn is a process of continual improvement; a living, breathing thing that continually evolves as we refine our methods and work with new technologies.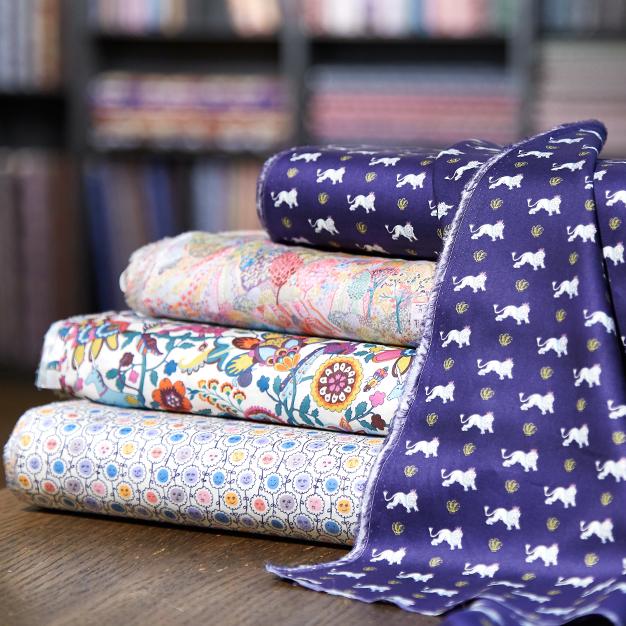 Shop now
Collections
Available in a seemingly never-ending selection of designs, Tana Lawn fabric is a delight to work with. In addition to selling our signature fabric by the metre for your own original projects, we also use it to create men's, women's and children's clothing and cool, breathable sleepwear in the Liberty London Collection.