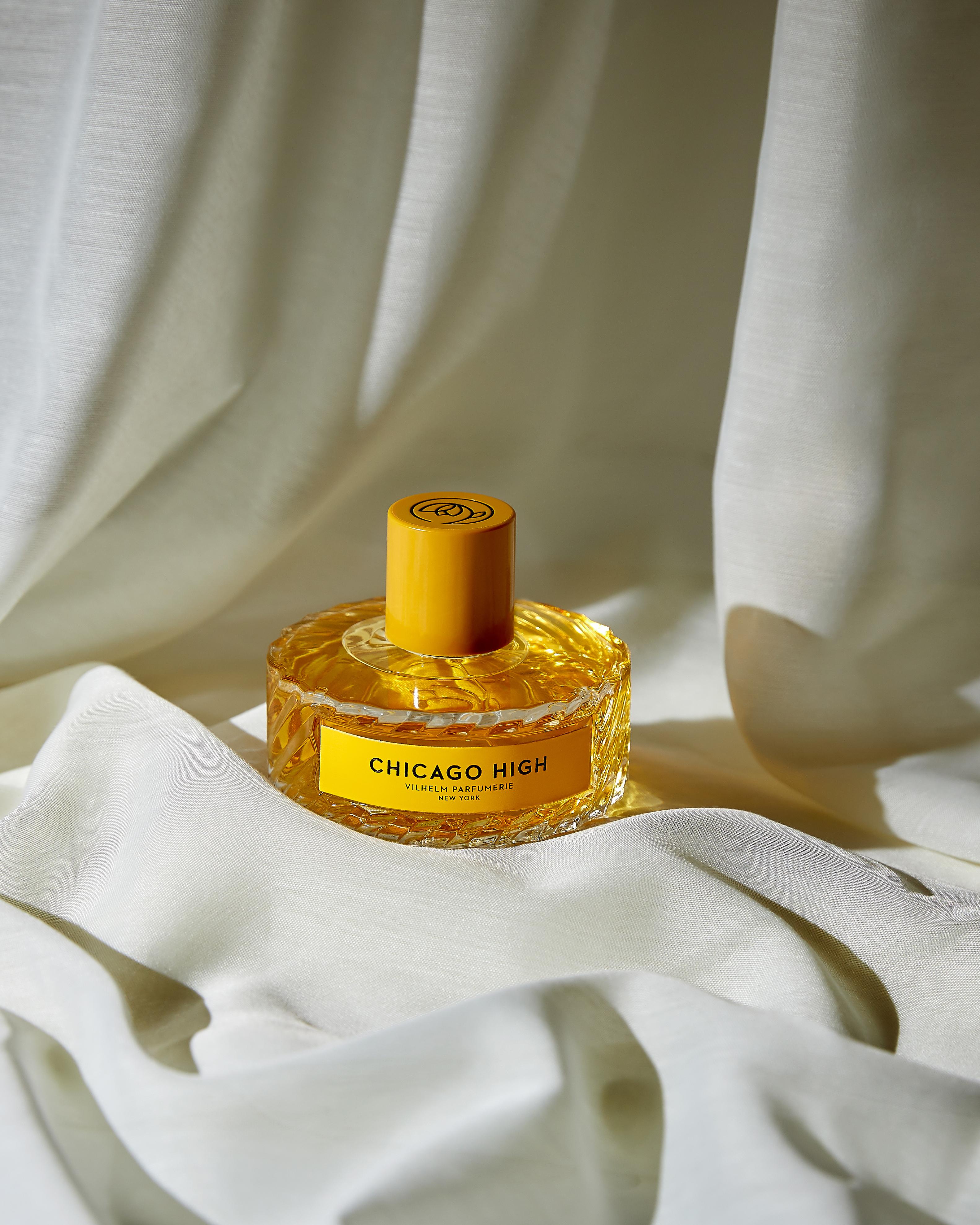 A former model-turned handbag designer, Vilhelm Parfumerie founder Jan Ahlgran initially entered the fragrance market with the intention of creating a bespoke scent for his leather bag collection. Realising he had a knack for concepting niche perfumes, Vilhelm Parfumerie followed; a line of deeply personal scents, each one starting from a memory, an emotion, or a special place in time. From his 'dapper' grandfather after whom Vilhelm is named, to the cigarette odours that enveloped him throughout his modelling career, the Swedish-born, New York-based perfumer talks us through the scents that make him.
What is the first scent you remember?
I used to steal my father's wooden Donnay tennis racket that had a beautiful leather case. I remember taking off the case and the smell that followed! I would then pretend to be Björn Borg or Mats Wilander and that I would win Wimbledon and every other tournament I would enter.
Which scents shaped your childhood?
I would definitely say our family summer home. It was located in a small costal town in the South East of Sweden. The scent of the ocean salt water, pliers, seagrass and newly cut grass and the special crisp air in the early morning when you woke up.
Can you tell us about your grandfather?
Ohhh my! He was incredibly charming and handsome, like Cary Grant. When he entered the room, you could just feel his energy and presence. Always impeccably dressed and very dapper. He was a true gentleman!
When did you first become interested in fragrance?
Late, but I realise that I have always remembered places in scents and colours. I never questioned this or thought about it, I just imagined that was how people remember things. I did not have particular interest in fragrance until my twenties and then of course my thirties came and it became my addiction.
What was the first perfume you wore?
Ohhhhhh it was a women's fragrance. I think it was Mitsouko or Shalimar from Guerlain.
What smells surrounded you during your modelling career?
Many different smells. Back when I was a model, people were less concerned about having a healthy lifestyle, as they are today. I was constantly surrounded by this mix of odours on the shoots or backstage: the smell of cigarettes, sometimes weed, always mixed with some heavy unisex perfumes that were in fashion when I was a model. Today it's different – at least people stopped smoking inside, which is very good.
What are your most vivid scent memories?
My clearest scent memory is definitely grass. I was always asked to cut the grass when I was a kid and I played tennis and golf so grass is crystal clear and I love the smell of freshly cut grass or when it's moist. To feel the grass beneath bare feet and the scents of Swedish summer is unbeatable for me.

Another strong memory is the scent and taste of salt water. My father worked a lot so I used to treasure the time with him. On the weekends, he would take me for a walk down to the sea and we would wash our faces in salt water. On these walks, my father would ask me about my week and what was going on in my life.
How did you come to create your own fragrance?
I was working on a leather bag collection and wanted to find a specific scent for my leather bags. After a while, I got introduced to Jerome Epinette and we became friends - and once I got introduced to the world of fragrance I got totally obsessed. I just wanted to learn everything and to be a part of this world. I really felt like I found home.
What are the stories behind your favourite scents?
Morning Chess: Morning Chess is from my childhood and the family summer home. I have such beautiful memories from this time and the smell of Sweden in the summer.

Basilico & Fellini: It's from my own summer house in Lake Como, Italy. My garden is covered in Basil and my favourite Italian director is Fellini. Just the calmness of the lake and my garden and Italy is a beautiful combination.
What is your favourite smell today?
At this this moment, I'm obsessed with tomato leaves. I started growing a lot of tomatoes and I love taking care of them and I love, love the smell of tomato leaf. At the moment, I wear Peony Couture - I am very proud of this fragrance and this collaboration. Liberty believed in me from the beginning and it was a real joy to finally make a fragrance together!