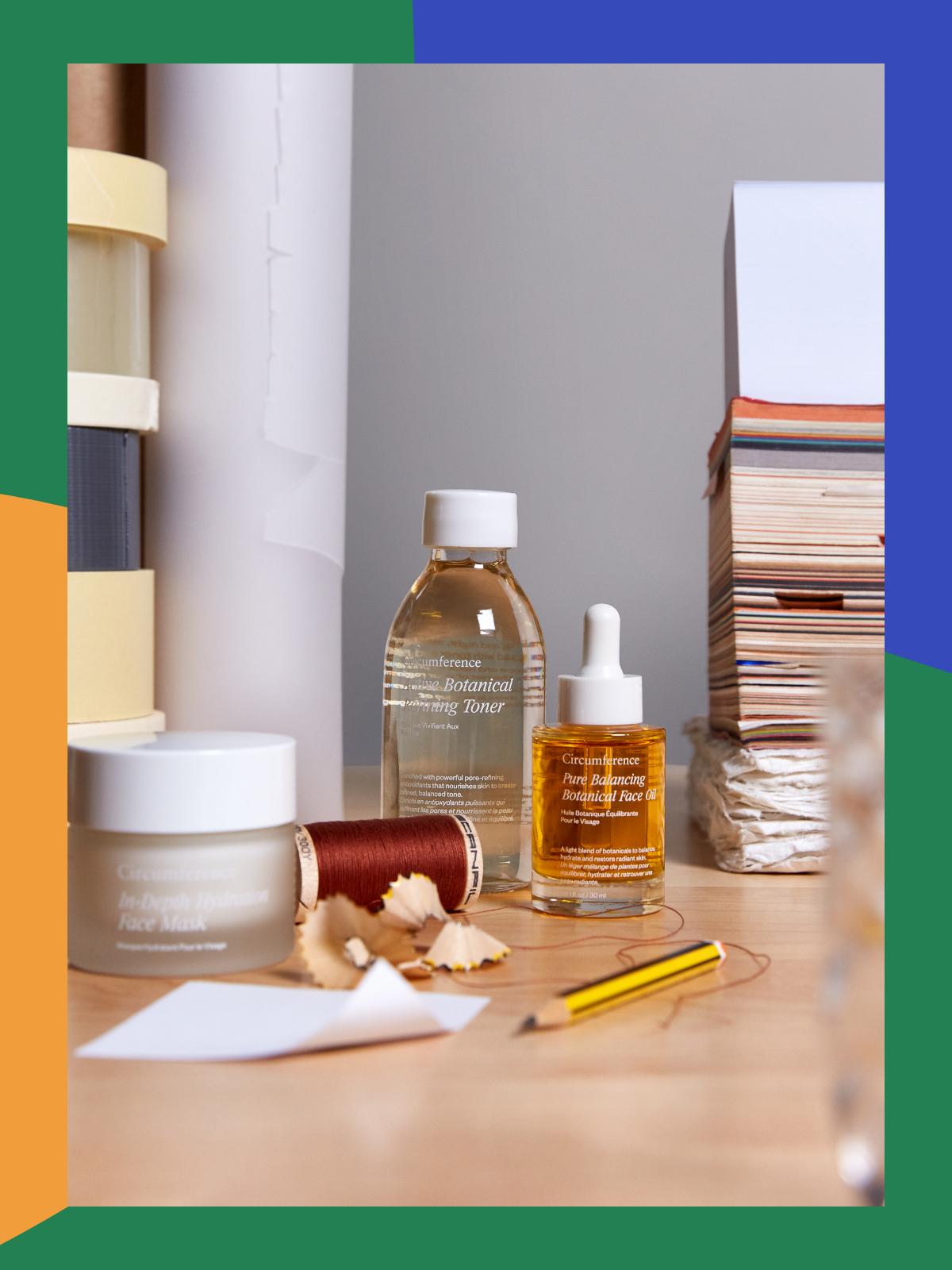 Top 5
Sustainable Beauty Packaging
Futureproof your routine with responsibly packaged beauty products from forward-thinking brands
Shop Sustainable Beauty
By: Sarah Dancer
One of the planet's biggest polluters, packaging accounts for more than 70% of beauty waste and, aside from the overwhelming production of single-use plastics, the complexity, confusion and doubt surrounding recyclable materials means the majority of them go to waste, too. To help inform better choices, we consult the brands that have done all the research - offering innovative packaging alternatives that advocate for low-waste living (and formulas to match).
REN Clean Skincare
Atlantic Kelp and Magnesium Body Wash
A monumental move for sustainability in beauty, this product is the figurehead of REN Clean Skincare's clean-up campaign. Signifying the brand's commitment to making clean beauty a 360-degree practise, this ground-breaking TerraCycle body wash container is made purely from recycled bottles and reclaimed ocean plastic, right down to the pump. Due to the mixed origins of these plastics, its pale grey hue may not be as clear in colour as first-use plastic, but it keeps our oceans cleaner.
What's inside?
This body wash is an ode to the ocean through and through - employing an invigorating aquatic blend of kelp from the Atlantic, energising magnesium and a bespoke anti-fatigue oil blend to wake up the skin and the senses.
Shop now
Circumference
Pure Balancing Face Oil
Dedicating its entire business model to ethical and sustainable practice, Circumference is a beauty rarity, and one to be treasured. With full control over all of its processes and the creativity and know-how to challenge the status quo, Circumference's effortlessly upcyclable glass bottles are directly printed with soy-based inks and dyes, and housed in FSC-certified boxes - and that's just the outside…
What's inside?
This highly nourishing, plant-based facial elixir blends 16 organic, indigenous botanical oils, thoughtfully sourced from their native countries to help protect biodiversity.
Shop now
CENTRED
En-Root Scalp Treatment
Plastic packaging has a bad rap, and rightly so - but with an ever-growing supply of post-consumer material in circulation, giving new life to what would otherwise be waste is often the most sustainable option. These were the findings of the founders at CENTRED, which is why its En Root Scalp Treatment bottle is made entirely from recycled and recyclable PET plastic.
What's inside?
A rave-reviewed, award-winning oil-to-milk formula dubbed a 'facial for your scalp'. A natural blend of plant oils slough away bacteria and build-up, calm irritation and control flaking to make way for healthy, luscious hair growth.
Shop now
Aesop
The Lore Collector
Covering the core of your routine, this hand and body care kit brings together a curation of smartly packaged essentials, housed in a recycled paper pulp case. The contents take suitability and functionality into close consideration, combining recycled PET plastic and recyclable aluminium with a pump bottle designed for endless replenishment with the brand's dedicated refills.
What's inside?
A catalogue of universal Aesop icons to nourish, top to toe: Geranium Leaf Body Cleanser and Body Balm, Resurrection Aromatique Hand Balm and the Resurrection Aromatique Hand Wash set to be a sink-side resident forever.
Shop now
Herlum
Sandalwood & Grapefruit Hand Wash
An ever-present issue that highlights the complexity of recycling in beauty, the pump is where otherwise recyclable bottles typically fall short. Made from ocean-bound plastic, Herlum's hand care packaging sets an example that's sure to be followed with a pump dispenser designed by the world's first 100% recyclable pump manufacturer - meaning once you've upcycled your Herlum bottle enough times at home, it can be tossed into your recycling bin.
What's inside?
Echoing the concept of recycling to its core, this hand wash prizes a Brazilian botanical blend scented with floral waste repurposed from the perfume-making process - notes of freshly sliced grapefruit, woody patchouli and creamy sandalwood, straight from the source.
Shop now