Interview
Sonia Deasy
On Multi-tasking
The Pestle & Mortar founder talks juggling a thriving business with busy family life
Shop now
When Pestle & Mortar launched in 2016 with its now cult Pure Hyaluronic Serum, it brought with it a new philosophy: when it comes to skincare, less is more. The woman behind it, mother of five Sonia Deasy, knows more than a thing or two about the need to streamline – juggling a thriving young business with family life. We sat down with the multi-tasking founder to talk keeping life – and good skin - hassle-free.
How did Pestle & Mortar come about? Whilst working alongside my husband in his portrait photography business, I noticed how dry and dull a lot of the subjects' skin looked close up. I was also travelling a lot at the time, and I was frustrated that there didn't seem to be a simple and effective skincare range on the market. Coming from seven generations of Indian herbalists, the obvious solution for me was to research and develop my own brand of skincare. Hence Pestle & Mortar!

What were you doing before? I was splitting my time between raising five children, administrating my husband's portrait studio and travelling the world to speak at photography conferences.
Shop Sonia's edit
"I developed and designed the product to be effective, easy to dispense, and chic to look at."
What did you hope the product would achieve? I developed and designed the product to be effective, easy to dispense, and chic to look at. I hoped that the marketplace would agree with my interpretation of these standards. I wanted potential customers to benefit from the hydrating and calming effect of my serum on their skin whilst appreciating its ease of use and enjoying its design.
Can you share your top tips on how we should use the serum? Dispense two drops into the hand and smooth it over your skin after cleansing and before moisturising. Alternatively, mix one or two drops of serum with your moisturiser and feel it glide onto your skin. When travelling, layer the serum on to use as a super hydrating in-flight mask.

Where do you see the future of skincare? I see skincare in the future as being simplified both in terms of ingredients and application and with new super-active ingredients playing a key role in formulations.

What's the key to being a successful businesswoman? The key for me is to create balance in my life, to maintain focus in my work and to nurture and motivate the members of my team.

The serum is a true multi-tasker, do you have any other tips for juggling life as a successful businesswoman, wife and mother of five? It's a little like walking a tightrope – put one foot in front of the other calmly and use your body and brain to maintain your balance. And don't stop for too long – keep going!

Can you describe a typical day? When I'm not travelling, a typical day starts with getting my five children off to school – a finely tuned procedure! Then it's straight into the office with a twice a week stop off for my pilates class. Once in the office, I'm answering e-mails, working on new formulations and managing staff until lunchtime. After lunch (which I always share with my husband), I may have a Skype call, radio interview or meetings – anything can happen in a self-employed person's day! In the evenings, I spend time with the children, make dinner and generally wind down at about 10pm. The last thing I do before bed is a Pestle & Mortar face cleansing and moisturising routine of course!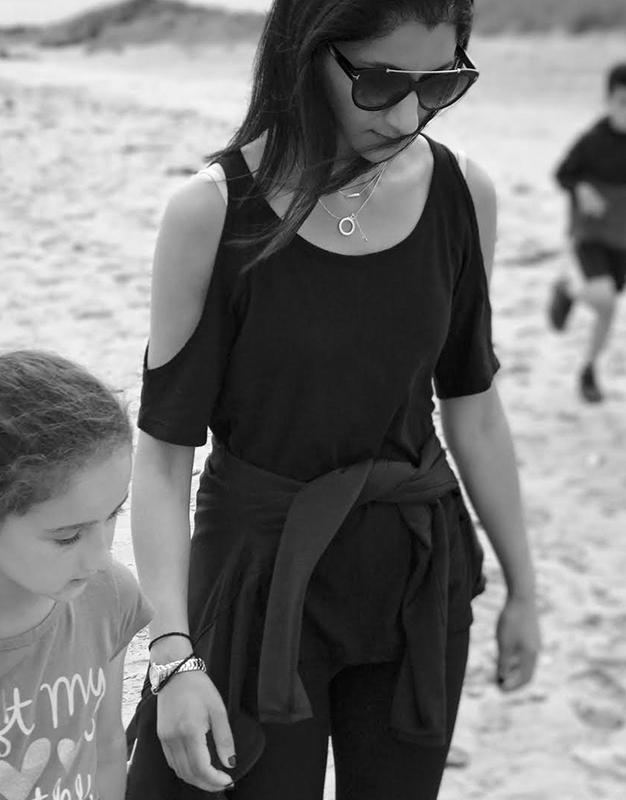 Shop Sonia's edit
"I look after myself in terms of diet, exercise and general well-being and I invest hugely in family life outside of work hours."
How do you find a work/life balance? I have always been able to live in the moment and I think that helps – my mind doesn't wander which gives me the ability to focus on my work when required and enjoy my children and husband when I am with them. I look after myself in terms of diet, exercise and general well-being and I invest hugely in family life outside of work hours. I don't generally bring work home and if I do, I try to make sure it's something fun like naming a new product which I can involve the whole family in!

How do you switch off? I have a glass of good red wine whilst cooking a family dinner. I also like to call my sister for a chat about nothing which can last for hours!

You work with your husband – do you have any tips for how to survive working with a spouse? To be honest, for me, it's not a case of just 'surviving' – I need my relationship with my husband both personally and in work to go beyond survival. Padraic and I have common goals in life with regard to our work, our family and ourselves and we are each equally invested in these goals. We try to be kind to one another along the journey. It helps that in work, Padraic is the creative director who can pull all of my ideas together effectively. I am an ideas person and it's very convenient for me that I have someone who knows me by my side – I don't need to explain myself to him; he just knows.

What's your beauty regime? I use all of my own products. I cleanse in the morning using Renew before applying HA Serum and Hydrate moisturiser. I wear scant make-up from day-to day. At night, I double cleanse before applying the prototype of my new eye-cream followed by Superstar night oil. I am frequently testing my new products so this routine is interspersed with trialing product samples! I drink plenty of water daily, I eat well and regularly and I am a big believer in beauty sleep.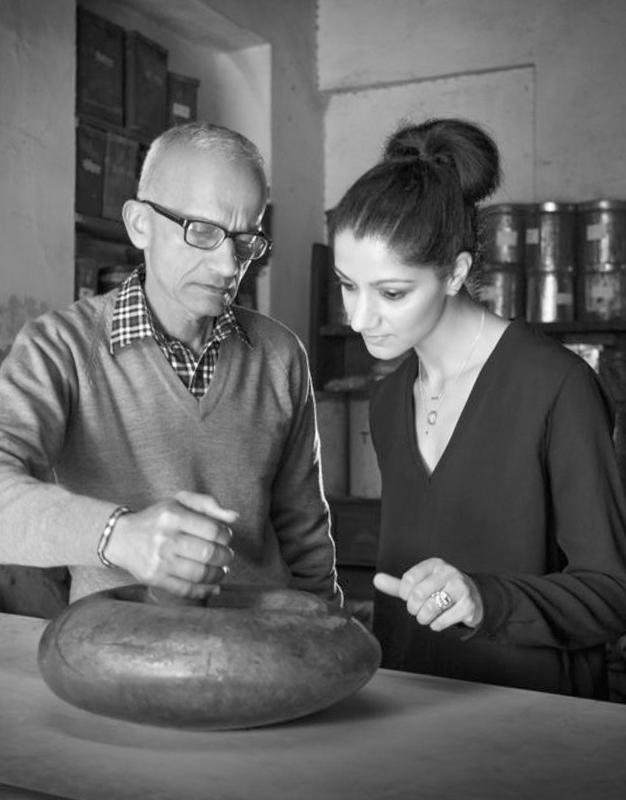 Shop Sonia's edit